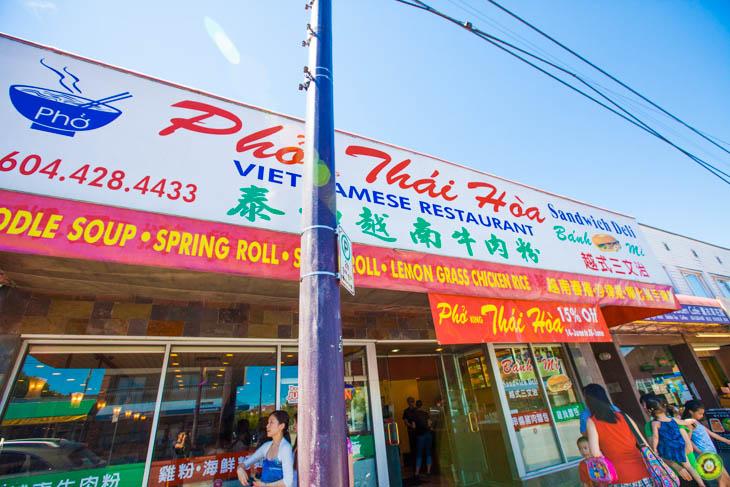 Pho Thái Hòa is a Vietnamese franchise, and a new branch has recently opened its doors on Kingsway. For some odd reason, this franchise has won numerous awards and its website is plastered with raving reviews. To say the least, I had a terrible experience at this restaurant.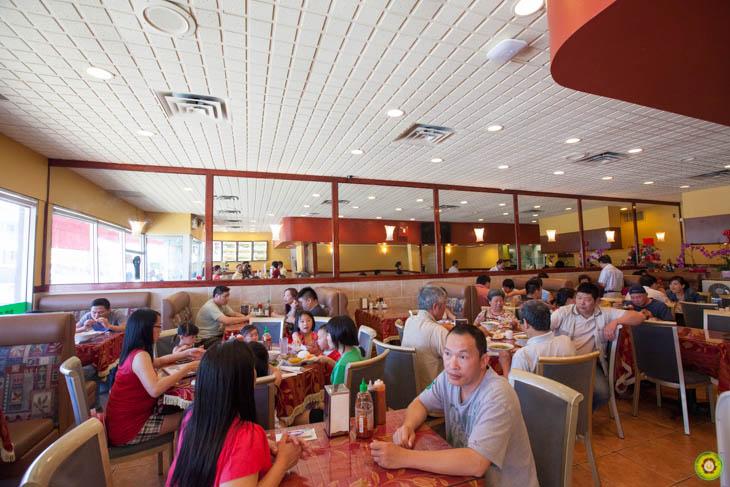 NO AIR CON. That fact alone nearly sent Fasha and I walking right back out the door. It was so stuffy, even by the open entrance! All they set up were a couple of fans that couldn't even blow over a house of cards.
We waited to be seated for quite a while. When we did finally sit down at a table, we had to wait again for the menus. Without any hesitation, we quickly ordered two Iced Drip Coffees to cool down. Instead of receiving our coffees, we were asked to move to a smaller table to make room for a party of three… even though there were other large tables open.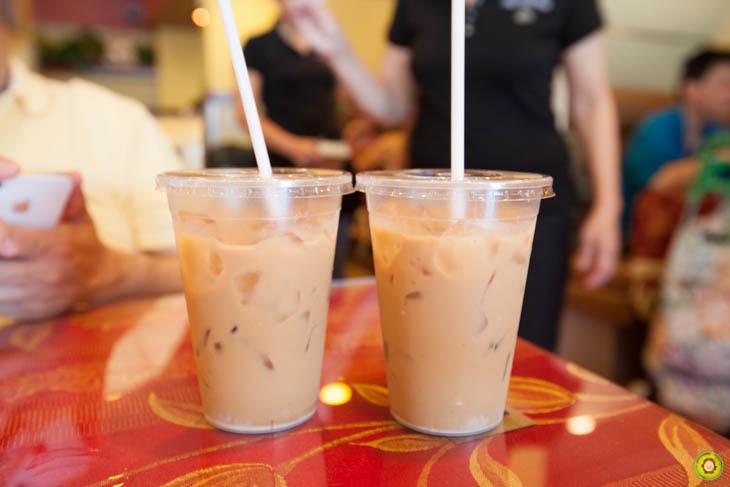 The waitress didn't even place our drink order. We had to flag down another server to re-order our drinks. When it arrived, we were immediately disappointed – where the fudge is my drip coffee? We didn't ask for flavourless coffee that's diluted with condensed milk and ice in a cheap takeout cup ($3.5).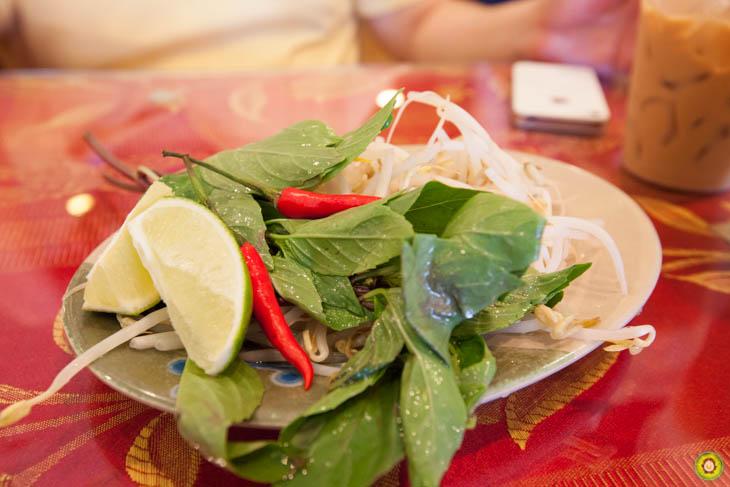 When we tried to order the rest of our food, we had the RUDEST waiter ever. With his absolutely terrible English, he murmured, "Small or Large?" which Fasha did not understand. THEN HE GAVE US A FACE OF IRRITATED DISGUST WITH AN ANNOYED SNARL.
Dude, it's not my fault you miserably failed ESL.
A waitress must've noticed his incensed face because she shouldered him away and took our order instead. She was better, but that's not saying much. Placing our order was like talking to a brick wall.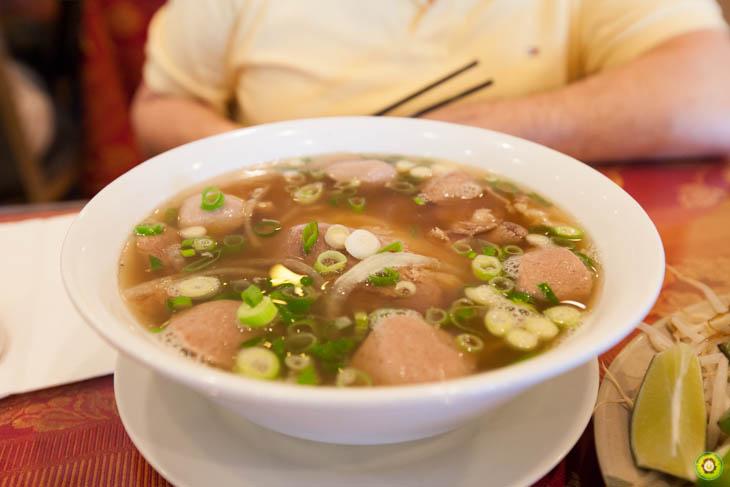 Fasha ended up ordering a regular #9 Well done beef & beef ball noodle soup ($6.5). The soup wasn't even hot. We couldn't decide whether that was good or bad in this hotbox restaurant.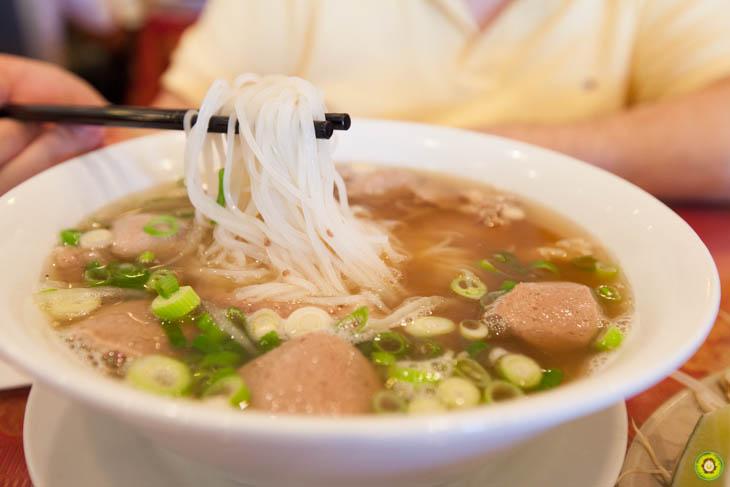 Soup, noodles, beef, balls – nothing stood out. We described it as "just edible."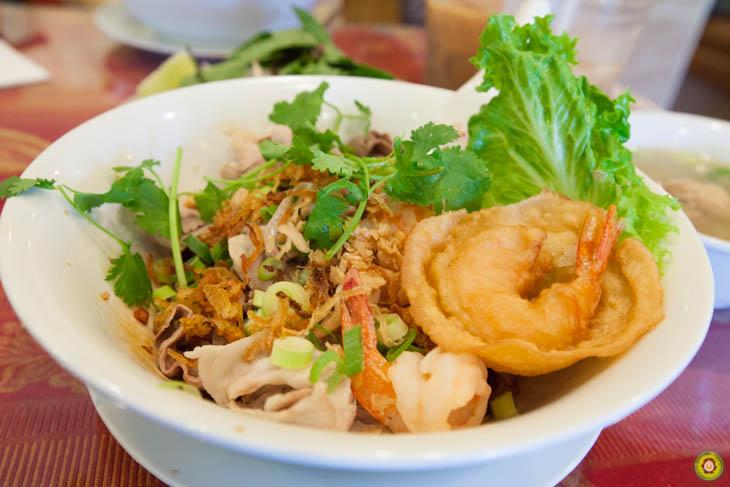 I ordered the large #69 Prawn, squid, pork slices & noodle in soy sauce ($7.95). I'm not kidding when I say this, but it looked like a garbage can filled with food scraps. The sloppy assembly wasn't the worst thing about this dish though.
You see that deep fried wonton-wrapped prawn? Yeah, the US Army could've lit that on fire and used it as a Molotov grenade because it was thoroughly soaked in oil. Since I didn't want a heart attack at the age of 21, I ripped out the prawn and rinsed it in the accompanying bowl of soup.
All the other toppings were just as nauseating.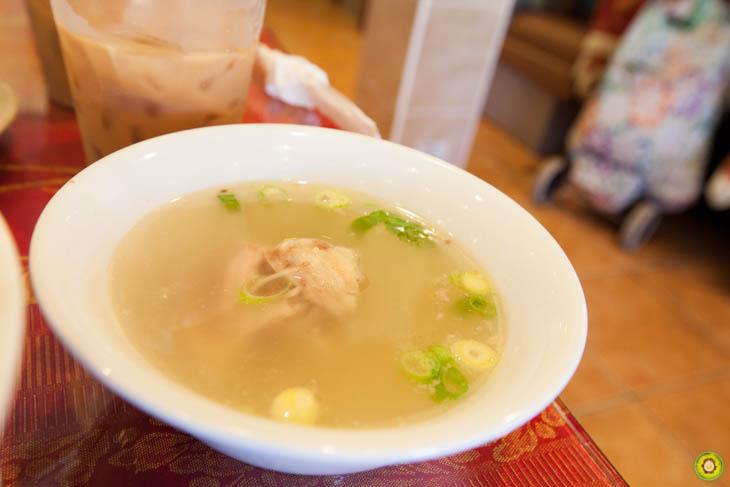 This was the soup. I'm still not sure what that thing in the middle is.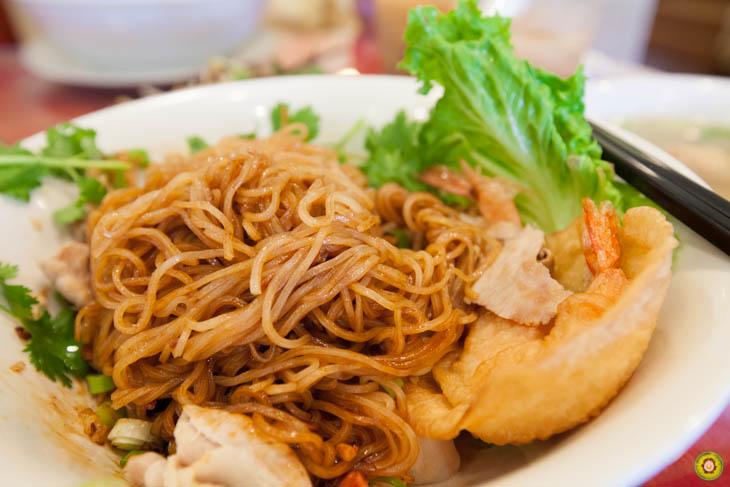 Similar to how the prawn could've been used as a grenade, the noodles could've served as candle wicks. It's like the cooks had a competition to see how much oil they could fit into one bowl. After each byte, I had to vigorously wipe my lips to get rid of the grease. Forget using chapstick – just eat here and you'll be good for at least a year.
The soy sauce was mediocre and one-dimensional.
After two greasy mouthfuls, I gave up and dumped the soup into the bowl to wash away some of the oil. Even then, I couldn't go on eating it.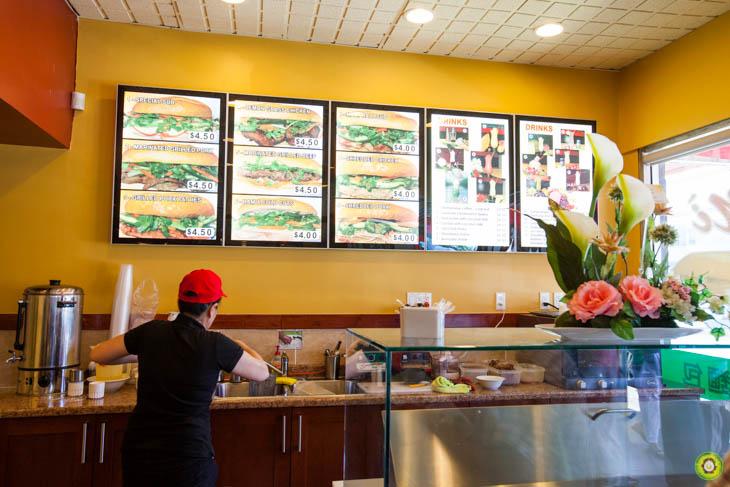 The only reason why I didn't stamp this restaurant with a zero-kiwi rating was due to their bánh mì sandwiches.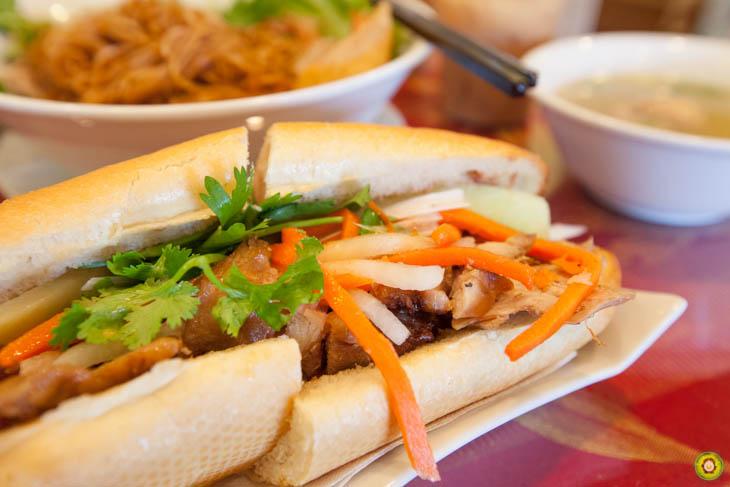 We ordered the #62 Lemon grass grilled chicken ($4.5). The bread was really good – crunchy yet fluffy. The chicken didn't have a very prominent lemon grass flavour, but it was still acceptable. Most of the flavour came from the sauce and pickled vegetables. Even though it's much cheaper than DD Mau, I'd still prefer the latter.
Final Bytes
I have never experienced such AWFUL service! When paying upfront, the woman in front of us only gave 50 cents tips… which was more than they deserve!
Never ever returning to this oven!
My lips are luscious and supple!
I literally photoshopped a brand new 0.5-kiwi rating JUST for this restaurant.
Foodobyte's Rating

---