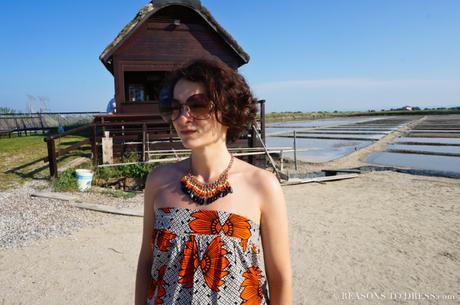 When people think of Italy they don't really think of Africa and Africans. The two words "Italy" and "Africa" seem to have no ties between them, but the reality is completely different.
Italy is a boat ride away from the massive continent, and although our close proximity to Magreb and Egypt mean that the North African diaspora is very prominent in Italy, you will also find that Black African communities are thriving and present in every Italian city.
In Italy there are clothing markets that I've mentioned here that happen either once a week or every month. There will often be vendors that you won't normally find in the centre of Italian cities in regular boutiques, they are the ones that serve the immigrant customers for their wares, fabrics and clothing. That's where you'll find traditional African Batiq or Wax Printed fabrics for sale but you'll also find different clothing vendors selling used items made by local women.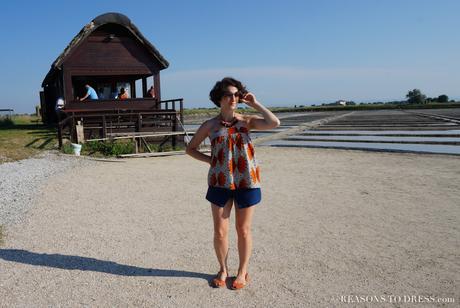 I love this fabric and have been scouring the market for years creating my own personal collection of Batiq printed tops, skirts and dresses. So when the SS2015 runways were filled with African inspired wax prints I was so happy to see this trend back in a big way and style one of my favorite tops for a bold look. To discover more "Tribal" printed looks I've created a pinterest board dedicated to the trend here, and I'll be discussing it in greater detail later this week!
The Reason I Dressed
Lately I've been collaborating with the Region's Tourism office Emilia Romagna Turismo, to discover the many incredible historical and cultural sites that this part of Italy has to offer. On this particular day they invited me to go to the "Camillone" Salt Marsh, they last salt marsh in the area producing Cervia's extraordinary "Sweet Salt" with the same traditional methods that have been used over THOUSANDS of years! I've written about Cervia's sweet salt here and if you follow me on social media you know I'm planning a giveaway for the stuff soon thanks to your feedback!
What I Wore - Tribal Prints for Hot Summer Days
One of the things that I love about African Wax Prints, or "tribal" prints as they're called by Fashion Magazines, is that they perfectly embody my mood on hot summer days.
You may not know that the weather in Italy during the summer is VERY similar to the weather in Africa, actually....sometimes it is HOTTER! In fact, this week we are expecting the Phlegethon Anticyclone of Winds directly from Africa that will cause a Heat Wave with scorching temperatures of 40°+ (104°). Just the NAME describes what we are in for! Phlegethon in Greek mythology was a river of boiling hot blood and in Dante's Inferno it flowed through the 7th circle of Hell! #helpme !
Needless to say I've been feeling quite cool in my Batiq print top found for 2 euros at the African vendor stall at the market a few years ago!
I wore my strapless top with a beautiful necklace from the up and coming UK jewelry brand Yosa, a gift from my friend Angele who you can find on Instagram here! This necklace is a great deal and still available online here. The rest of my outfit are new additions from Zara, mainly a denim split skirt (other wise known as "skort" or "culotte shorts") and these orange suede criss cross sandals. I thank Zara for trying to bring back the skort trend which is THE MOST FLATTERING and underutilized summer trend of all time. Legs without thigh insecurities! WHY don't all designers bring back the skort?
Now onto YOUR style...
#REASONSTODRESS Real Mom Street Style Linkup
** I've extended last weeks linkup and featured the same bloggers because I haven't had the chance to visit you all from last week. Please add in your new links and next week I will be featuring twice the bloggers + tweeting and sharing on social media!**

tagged #reasonstodress on Instagram!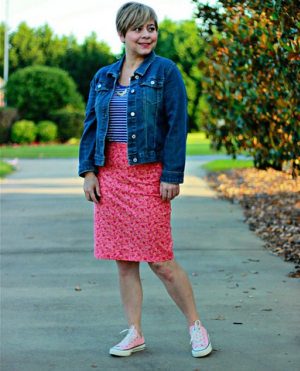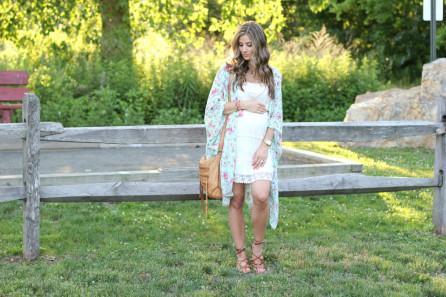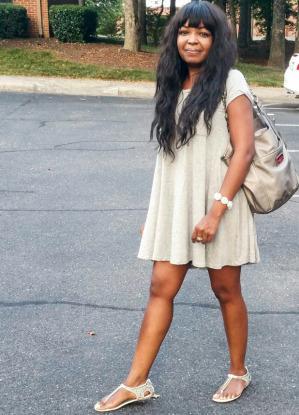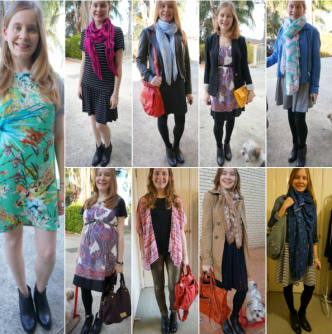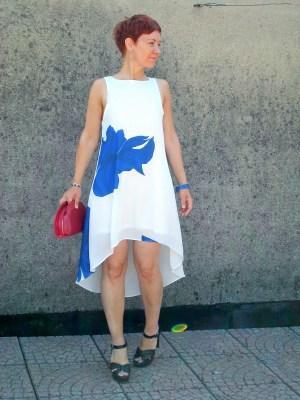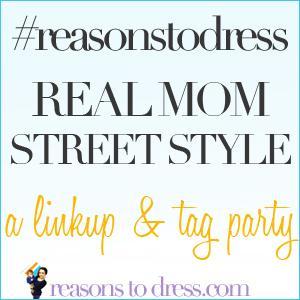 Feel free to follow Reasons to Dress on Bloglovin' so you never miss a post!
You'll get one email a day with all the new posts from all of the blogs you follow.