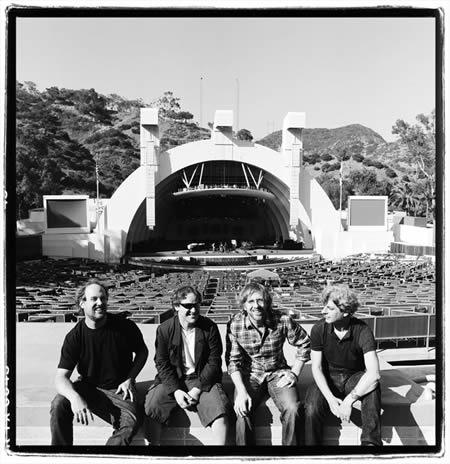 photo: Autumn DeWilde
Phish offers pay-per-view webcasts of their 3-night run ill Graham Civic Auditorium in San Francisco, CA (08/17-19):
On August 17, 18 and 19, Phish will play three sold out shows at the legendary Bill Graham Civic Auditorium in San Francisco, CA. All three shows will be webcast live at LivePhish.com. The webcasts are available for pre-order now, along with a Summer 2012 Tour t-shirt (a brand new color variation that's not available on the road). Individual shows are available for $14.99 and a three-night pass is available for $39.99.
LivePhish.com will broadcast a 9-camera, high definition shoot with high quality audio mixed live. You can tune in on your large screen TVs via HDMI-equipped PCs or Macs, as well as on Android devices.
If you're on the East Coast and unable to make it through the webcast or you've got alternate plans, you can still purchase the LivePhish webcasts. Within 72 hours of each concert, we'll post an archived video stream available only to fans who purchased the live webcast. When the archived stream is available, we will email you a code to watch the video (you will have 24 hours to redeem your code and watch the archived concert).