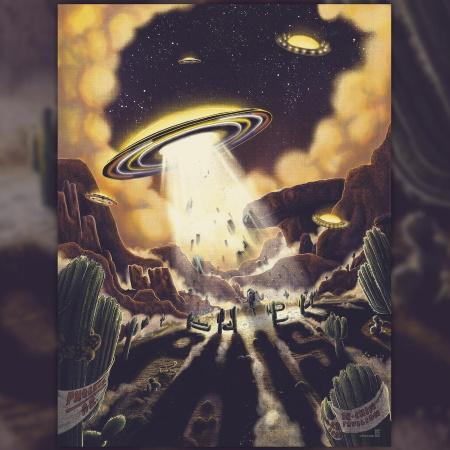 Phoenix 2021 poster by Bailey Race
Phish
2021/10/22
AK-Chin Pavilion
Phoenix, AZ
Set 1:
Julius
Martian Monster
Soul Planet >
My Friend, My Friend >
Bouncing Around the Room
Scent of a Mule
More >
Ghost
Set 2:
Loving Cup >
Mike's Song >
I Am Hydrogen >
Weekapaug Groove >
Everything's Right >
A Life Beyond The Dream
Cities >
Harry Hood
Encore:
Suzy Greenberg
Cavern
Notes from phish.net:
Ghost had a tease of Julius.
» Buy the official LivePhish 2021/10/22 release.
Audience sources:
Audience sources can be found on bt.etree.org.