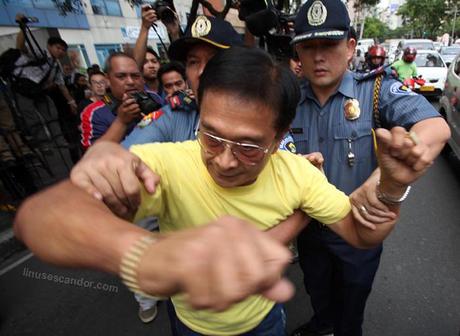 Retired policeman Abner Afuang is prevented  by police from burning a Chinese flag in front of the Chinese consulate, May 11, 2012 in Manila's financial district of Makati, 
Philippines
.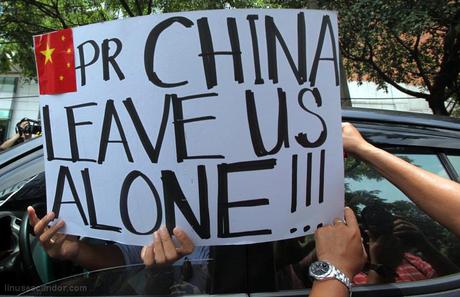 A motorist makes his message clear during a demonstration in front of the Chinese Consulate office on Buendia Ave. in Makati City yesterday, May 11, 2012.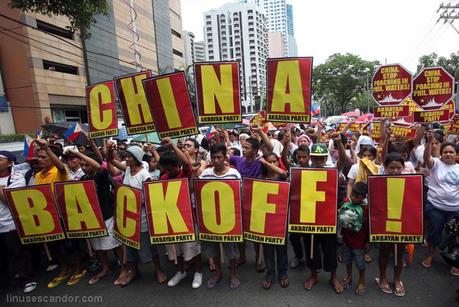 Hundreds of protesters demonstrated outside the Chinese consulate in Makati City May 11, 2012 over an escalating territorial row in the Scarborough Shoal.