I was at a dinner recently with a group of educators and administrators – high school principals, school district superintendents, a college dean – and the discussion, as one might expect, veered into the tremendous challenges facing public school districts in the current budget climate in California.  While we all lamented the fact that in public education all are being forced to do more with less – less staff, less resources, more demands – there are no easy solutions to this dilemma.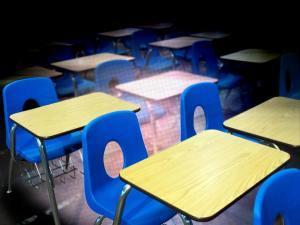 As the old saying goes, challenges present opportunities. As we sat around the table, the discussion started to focus on how schools and districts might work together, on how higher education and K-12 districts in the same area could partner to sustain programs, provide vital services to students and teachers both, perhaps even seek external funding for such ideas.
As the discussion turned to fundraising, the first comments focused on the need for private funding just to sustain what schools are already doing. There was disappointment in the fact that corporate partners and philanthropic foundations did not seem to have interest in contributing funds to the region despite doing so in other regions. And there were no clear answers as to how or why this "oversight" was occurring.
This points out the fact that development professionals simply must work within their own organizations to educate and mentor faculty and staff about fundraising. That's the 'other half' of the job…in development we tend to focus externally, but it's just as important to cultivate internal relationships with stakeholders.
Understanding what prompts philanthropic investment from a discerning donor organization, why companies and foundations don't tend to fund the status quo, what 'strategic investing' and 'ROI' mean when talking about philanthropy…frank discussions such as this one are teaching moments for development professionals, and great learning moments for administrators and faculty who traditionally have not been involved in fundraising but are increasingly reliant upon it to sustain their work.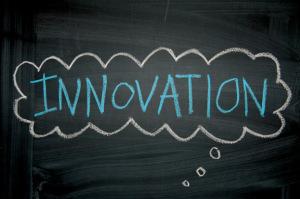 It was eye-opening to many around the table to hear the notion that foundations want to invest in innovation, in programs that change the status quo, in projects that are sustainable, scalable, and/or replicable locally or in other places. These are people who have lived through year after year of cuts to their programs in recent years…who continually are forced to make difficult decisions about layoffs and reductions to services. The idea of thinking outside the box, of trying to do something new and different, is both daunting and seemingly impossible in this environment. It's the chicken and egg argument…how can we do more when we keep losing what we have?
In reality, how can we NOT think differently now? Operating budgets will never be replenished through the same public sources that have been dwindling. The needs of students and teachers will not dissipate simply because budgets have. We have to think entrepreneurially and innovatively to respond to the current crisis.
This is a challenge like none most school districts and colleges have ever faced before. Now is the time for all levels of education – K-12 and higher education together – to start imagining what's possible, to step outside their comfort zones and seek partnerships to do more, and to talk to potential funding partners about what their interests are and how education institutions can help them achieve their philanthropic goals. We can't rely solely on public funding, and the status quo just isn't working.