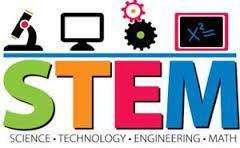 No longer is a college education simply students taking notes in lectures, reading books, and regurgitating on exams and in term papers everything they have heard and read over the preceding weeks. Today, the focus is much more on preparing students for the "real world," including the ability to enter the workforce as experienced practitioners in their chosen disciplines. This is true in a host of fields including the grocery industry, where advances in technology have impacted every segment of the industry. STEM (science, technology, engineering, and mathematics) is the buzzword, but the story behind the acronym is core to the future of public-private partnerships in higher education.
Today we are in the midst of one of the greatest demographic shifts in this country's history began: the retirement of the Baby Boomers. It took 30 years – from 1980 to 2010 – for the 65+ population to grow from 28 million to 42 million, or from 11.3% to 13.0% of the country. However, by 2020 that group grows by 15 million people, to 16.1% of the population; over the next 10 years, they add an additional 17 million people and grow to 19.3% of the US population. In years 2040 and beyond, this cohort will continue to represent 20% or more of the country.
This demographic shift is already having a huge impact on workforce needs, not only for the sheer volume of expected retirements but also because these Boomers were also a part of the so-called "Sputnik Generation," when science and math were heavily emphasized and a generation of STEM-ready workers was produced. Their retirements, coupled with the increasing technical sophistication of many of today's jobs in all industries, leave a huge gap to be filled.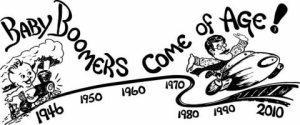 While industry faces a rapidly shifting demographic of employees, higher education has entered an arms race as an ever-increasing number of students seek opportunities for college degrees – due in large part to the increased STEM-related requirements many careers demand. As competition between universities to attract the "best and brightest" – or to differentiate themselves and claim excellence in particular disciplines – has skyrocketed in recent years, colleges and universities have increasingly collaborated with industry partners to provide meaningful, hands-on, experiential learning opportunities for students as a part of undergraduate degree programs. This is true not only among private institutions, but also and increasingly among public colleges and universities that are now in competition for students (and faculty) with not only each other but also with for-profit and online colleges.
The benefits of such partnerships accrue to industry as well. Companies, trade organizations, and other entities are increasingly partnering with higher education institutions to provide these hands-on learning opportunities, infuse industry-specific expertise into the curriculum, and identify future employees. The benefits are clear. Hiring talented, experienced young people who enter the profession with relevant experience not just in the classroom but in the workplace speeds up the orientation process, lowers costs for hiring and training, and accelerates productivity.
Numerous firms are now making strategic investments in educational institutions that stretch well beyond the traditional approach of providing laboratory equipment or funding a scholarship. Rather, multi-faceted, comprehensive partnerships are developed encompassing multiple aspects of a college or university, often providing a corporate partner with marketing and branding opportunities specifically targeted to reach potential future employees as well as the broader community.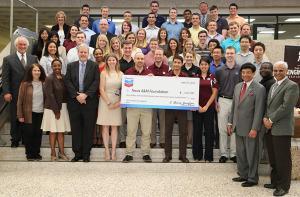 In June Chevron Corporation announced a $1.5 million contribution to Texas A&M University through its University Partnership Program, one of dozens of investments the company has made in higher education of late.
Global energy giant Chevron, for example, works with more than 100 colleges and universities through its University Partnership Program, focusing on a full spectrum of interaction with education institutions that includes scholarships and grants, faculty funding, and capital equipment. The goal? "To help attract and develop talented students and teachers who can help achieve a more technically proficient global workforce," according to Chevron. "We consider these educational partnerships to be strategic investments in the economic development of local communities and the future of the energy business."
That technical proficiency goal emanates across industry sectors. Employers in many industries are just now starting to see their STEM-capable Baby Boomer employees walk out the door and into retirement, and this is a trend that will accelerate over the next decade. This is coupled with the fact that most jobs – even those that were formerly low-skill positions – are requiring more knowledge and technological skills. As a result, survey after survey shows that employers are hungry for talented workers despite the high unemployment rate. Oftentimes people are available to work, but not with the knowledge and skills required in today's workplace.
Most business and education leaders are familiar with some of the most common partnerships such as career days, guest speakers, site visits and internships. But there is a much wider array of partnership models to be considered, including programs that serve students directly as well as those that support universities and faculty, thereby improving the learning environment and quality of instruction.
The benefits are of industry-education partnerships are manifold. The Ready By 21 National Partnership has outlined a few:
Greater labor market opportunities for student engagement and growth through internships, jobs and hands-on opportunities for learning.
Strong private and public advocacy teams to drive initiatives in the community that impact the local economic outlook.
A more skilled and better prepared workforce that enhances economic stability and growth.
Positive publicity and brand awareness for both entities through success of the partnership and improved outcomes.
Additional funding streams for industry-specific education programs, including in-kind contributions.
Broader corporate citizenship engagement: by providing volunteer opportunities to their employees, businesses can increase employee motivation and retention rates and provide professional development while also providing a dedicated and skilled volunteer base for schools.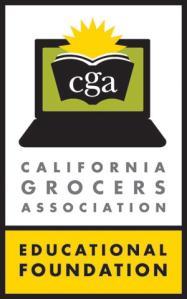 It is against this backdrop that the
California Grocers Association Educational Foundation
seeks to define opportunities for the grocery industry to partner with education institutions in California, providing resources and expertise to academic programs attracting and training future generations of industry professionals. The CGAEF has been heavily engaged in efforts to develop and support pathways for future grocery industry employees, working to create an educational program that illustrates the relationship between suppliers and retailers through the grocery supply chain. Outreach efforts to community colleges and California State University campuses with relevant academic programs has ensued, and groundwork has been laid for multi-faceted partnerships with select higher education institutions that will benefit employers and the industry as well as students and faculty.
"We see great opportunities within California's public systems of higher education to help shape future generations of grocery industry professionals in a wide range of disciplines," says Shiloh London, CGAEF's Executive Director. "By partnering with these institutions, we can infuse real-world knowledge and learning opportunities into the student experience and help prepare practice-ready graduates who can step right into careers in our industry."
In the coming months the Foundation will be working with education leaders and grocery employers on potential partnerships that will have a meaningful impact on the future workforce in California's grocery industry. As we face rapidly shifting demographics and ever-increasing levels of technological sophistication in our industry, traditional education models will not be sufficient. Multi-faceted partnerships between academia and industry will enable colleges and universities to provide more meaningful, hands-on learning opportunities for students, and they will be vital to grocery industry employers seeking highly-skilled workers entering the workforce.
This article appears in its entirety in the Fall 2014 issue of California Grocer Magazine.