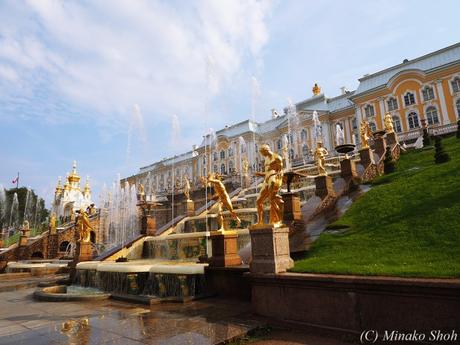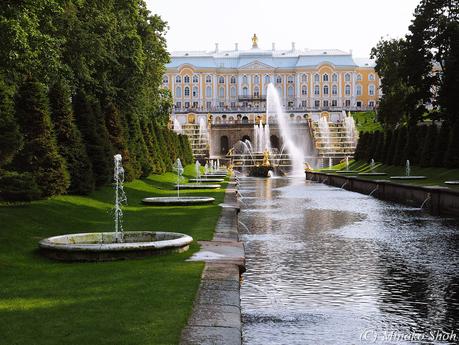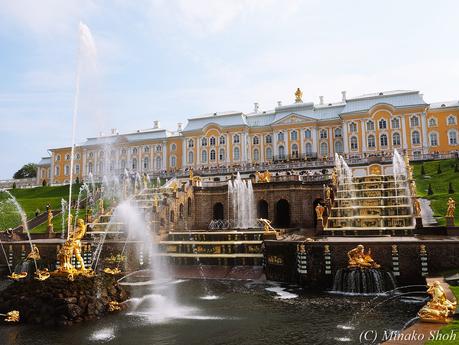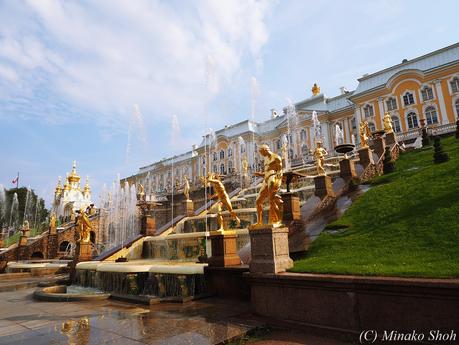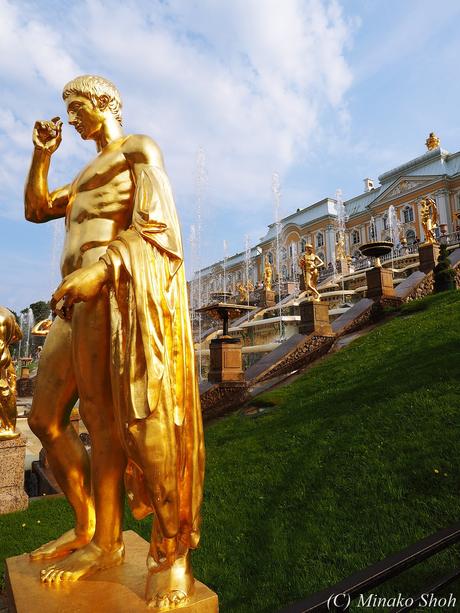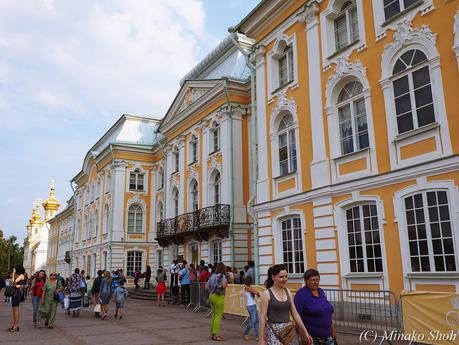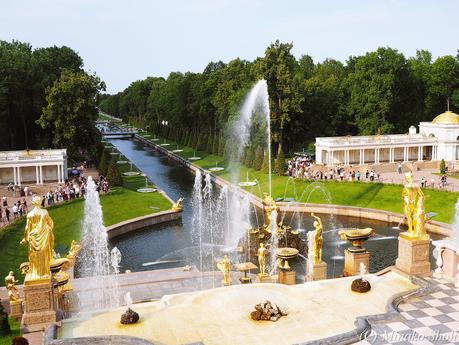 The Peterhof Palace (Петерго́ф) is a series of palaces and gardens located in Petergof, Saint Petersburg, Russia, laid out on the orders of Peter the Great.
These Palaces and gardens are sometimes referred as the "Russian Versailles".
The palace-ensemble along with the city center is recognized as a UNESCO World Heritage Site.
The Peterhof Palace, Petergof, Saint Petersburg, Russia.
August 2015, Olympus OM-D E-M1
エルミタージュ美術館裏門に面したネヴァ川船着場から水中翼船に揺られて,ペテルゴフ宮殿を訪れました。
ピョートル大帝によって建築された,「ロシアのベルサイユ宮殿」とも呼ばれる夏の宮殿は,サンクトペテルブルクの短い夏を惜しむかのように,噴水の水飛沫に反射して絢爛と輝いておりました。
ロシア,サンクトペテルク郊外ペトロドヴォレツォヴヌイ区ペテルゴフ,ペテルゴフ夏宮殿
2015年8月撮影,Olympus OM-D E-M1