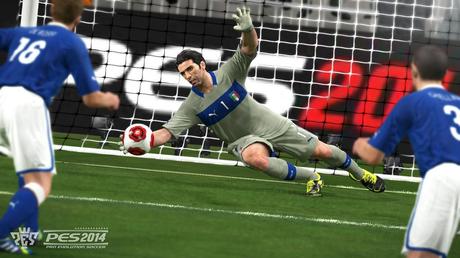 PES 2015, the next installment in the Pro Evolution Soccer sports series, is confirmed for PlayStation 4 but it is unclear if the title will also hit Xbox One or Wii U, according to a series of
tweets
from the franchise's official Twitter account.
In a
tweet
responding to a question about the possibility of PES 2014, which launched last September, being published to the PS4 or Xbox One, a representative for Konami responded that the title will not be published to next generation consoles. In the same tweet, the PES account said players can "can expect to see PES 2015 on your PS4."
The account also tweeted in response to another question that the company could not speak to an Xbox One or Wii U version of PES 2015.
@knotfersce We don´t really have any information about it at the moment, but we´ll keep you informed.
— Pro Evolution Soccer (@officialpes) January 8, 2014