I'm so excited to share that my cousins Will and Ellen have just opened Perth's very first Ben & Jerry's ice cream scoop shop in Hillary's Boat Harbour. You'll find them just past Grill'd in between Boost Juice and Mad Mex.
I went along to the family and friends pre-opening VIP night to taste some Ben & Jerry's ice cream goodness tonight. Both junior burger and I indulged in a lot of caramel ice cream before dinner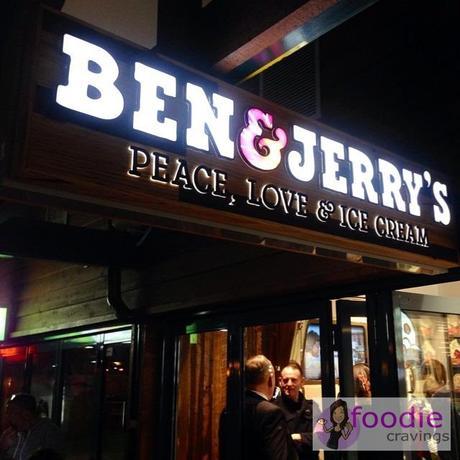 I started with a massive scoop of Ben & Jerry's Triple Caramel Chunk which is a caramel ice cream with a swirl of caramel & chocolatey covered caramel chunks…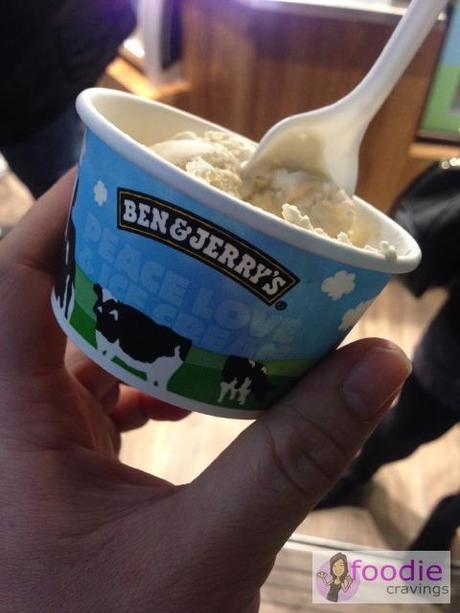 I then had Ben & Jerry's caramel sauce sundae with caramel sauce, fresh whipped cream and two cookies…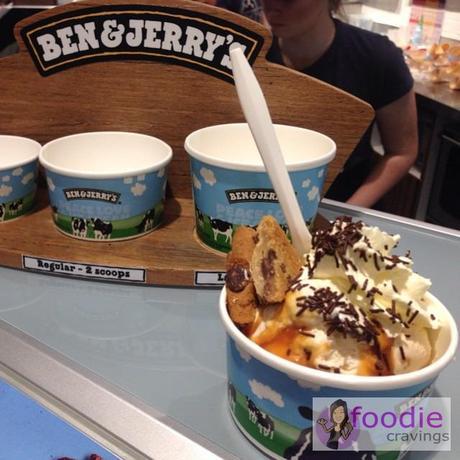 I was tempted to have the strawberry cheesecake shake and was pretty close to having one but the family were pretty keen to get in a savoury dinner after all the sugar goodness. 
There were so many Ben & Jerry's ice cream flavours to choose from (much more than the Ben & Jerry's ice cream available at the Scoop Wagon in Northbridge and Perth stockists) - I can't wait to head back there to try the shakes!