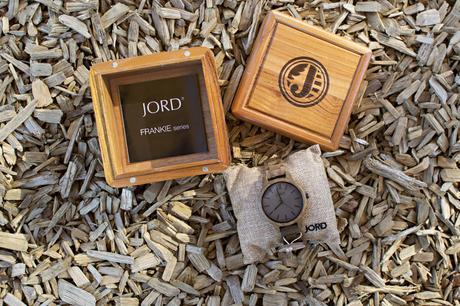 I don't know about you, but my husband is the pickiest when it comes to gifts. He doesn't like surprises and likes knowing exactly what he is getting. This year I decided to team up with JORD Wood Watches to snag him the perfect gift.
All JORD watches are made from all natural wood with a modern look. Like I've stated before, my husband loves watches. Every year for his birthday/Valentine's Day(they're only a few days apart) I get him a new watch. I decided this year to go with a Frankie series watch to spice up my husband's watch collection.
This Frankie series wood watch is lightweight and is a beautiful Koa & Ash color. JORD just started offering wood engraving as well. Not only can you have the box it comes in as an engraved but you also have the watch engraved too. I decided to take JORD up on this opportunity and have a sweet little "Love, Jess" engraved on the watch.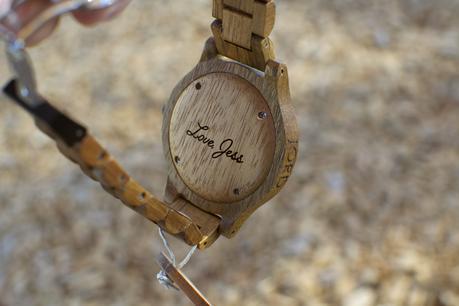 Though its a simple gesture, there's just something about an engraved gift that I find very special and endearing. 50 years from now my husband may lose his taste for watches but I believe he will hold on to the one watch that I got specially engraved for him. I even hope it will someday become a family heirloom that can be passed down to our sons.
So if you're interested in personalizing Valentine's Day with JORD wood watches, you can check out all of the watches they have to offer here. Even better, leave me a comment and I will shoot you a discount code to get money off your purchase as well.