Last night, I ate a lot of duck fat deliciously camouflaged in plates of pate and prosciutto at the Saks soiree celebrating the unveiling of The Fifth Man, the new Beverly Hills mens store. Although addictively tasty, I secretly feared the duck fat would implant onto my back adding to my back fat. When it comes to body consciousness, most girls grapple with a problem area and mine happens to be my back. That's why I need back flattering tops like my Silver Jeans tank in my style arsenal. The criss-crossing dropped straps weave a visual distraction from the jiggly fat pockets in the back while accentuating the collarbone in the front. I tucked it into a flashy neon skater skirt from boohoo.com and accessorized it with a knit hat, over the knee socks, and arched ankle boots. 
My grunge meets girl look is cuffed with my BCBGeneration affirmation bracelets. They serve as a reminder to always fight the bad and live for the good and the fab. I'm hopeful that if I wear them long enough perhaps one day I can think of my back as phat and not fat.
If you like my third and final SJCO West v. East Style Wars outfit, please vote!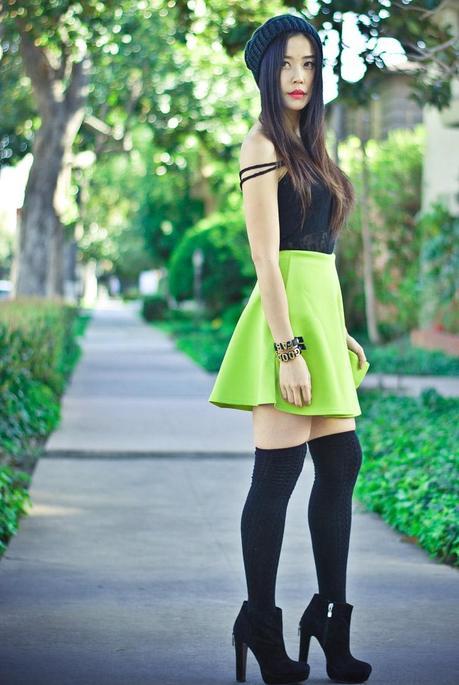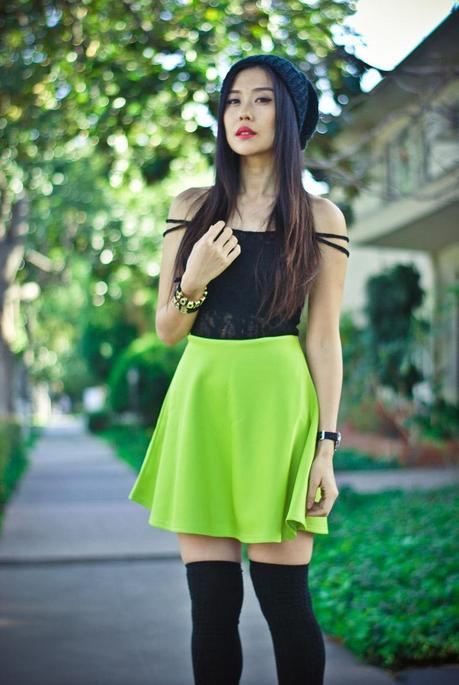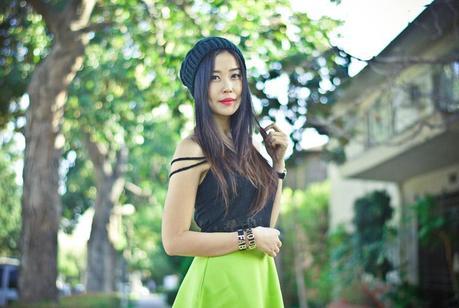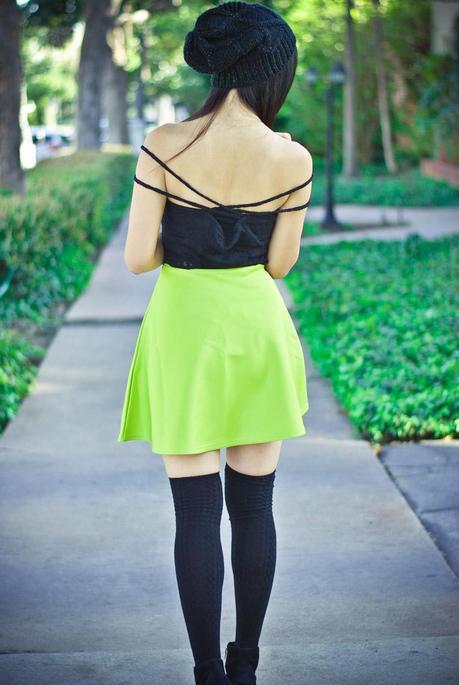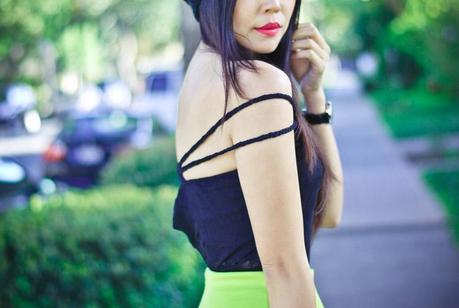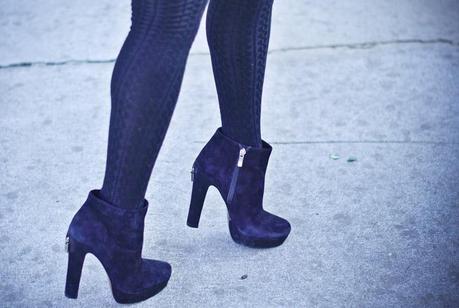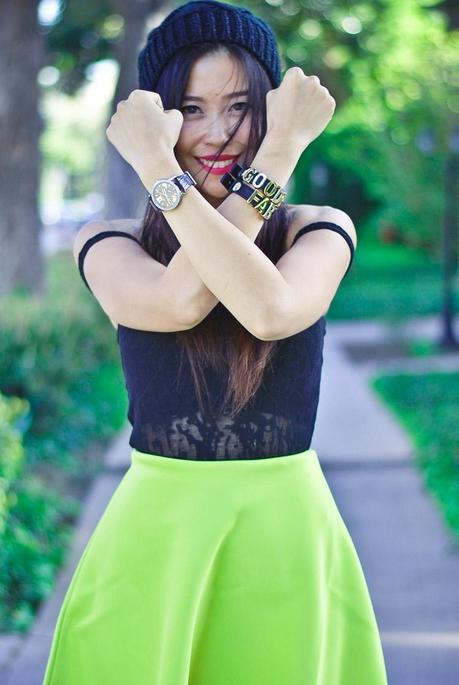 I'm helping boohoo spread the word about their #GlobalStyler contest. Join in the styling fun and you may just win a trip of a lifetime!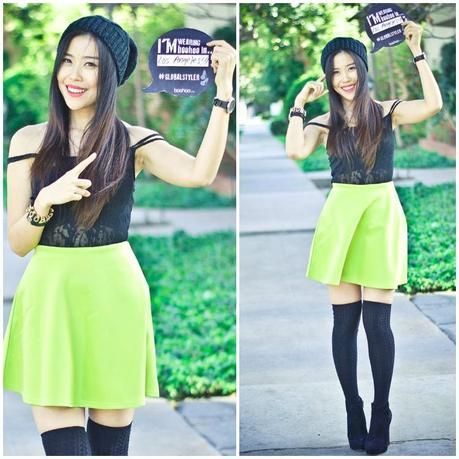 tank top: c/o Silver Jeans
skirt: c/o boohoo
over the knee socks: Urban Outfitters
suede ankle boots: BCBGeneration
hat: Target
watch: c/o BCBG
bracelets: c/o BCBGeneration


{ENTER THE GBF x WET N WILD BEAUTY GIFT BAG GIVEAWAY}



{live fabulously}