Without a doubt, this watch is a masterpiece that looks just as awesome as its name. It's been designed as a tribute to the greatest Transylvanian Prince, Vlad Dracula, Son of the Dragon.
The specialty of this Swiss watch is that it's the first of its kind to feature a distinctive moon-phase inspired by the astronomical phenomenon of Blood Moon.
And the SOD Logo on the back has also been inspired by the same representation of a Dragon at the house where Vlad Dracula was born in the city of Sighisoara, Transylvania.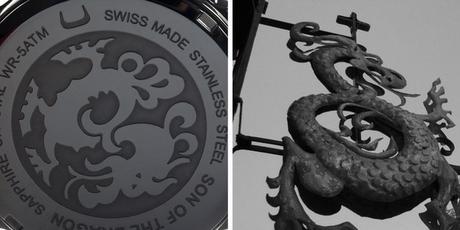 There's an amazing story behind every element of this watch's design. It's exactly what makes this a remarkable masterpiece that truly lives up to its "luxury" branded quality.
In terms of specs, the watch features a Surgical Grade Stainless Steel case, water resistant up to 5 ATMs, a Doomed Scratch resistant Sapphire Crystal watch face, and comes in both genuine leather strap and stainless steel bracelet versions.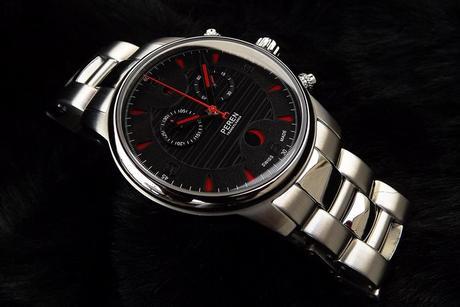 I received a Peren Watch after its successful campaign last year. And, let me tell you, it's every bit as good as I thought it would be. The design and the quality were remarkable. And I have no doubt this new watch will definitely make way for a new luxury watch brand.
The Kickstarter campaign for the Peren SOD has already surpassed its $25,000 funding goal and it's now well on its way to hit production later this year.
Head over to the Kickstarter page to support the campaign and for a chance to get an early bird edition of the Peren SOD watch at a discounted price.
(All images, trademarks shown on this post are the property of their respective owners)
Follow @nrjperera – Roshan Jerad Perera