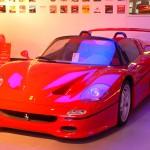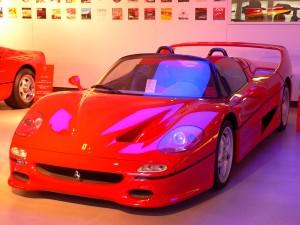 If you watched the Super Bowl commercials, it wasn't hard to be reminded that Americans love their automobiles!  I'm no exception, I love new cars and driving great cars. Interestingly,
Consumer Reports
latest Car-Brand Perception Survey found some interesting trends in public "perception". Perception, or the way a group or person views things is not always reality.  But perception is critically important and most of us make decision based on our perceptions--it's impossible not to do that The survey found that Toyota and Ford take the first two spots on most-favorable public perception.  Honda and Chevrolet were three and four and people showed "disdain" form high-end machinery such as Land Rover and Rolls-Royce. The authors remarked that Toyota was not a strange choice as they frequently put out  what they called "reliable" products and did a good job of marketing to key hot topics.
 The Survey
As part of the process, people were asked to name the brands they thought were stellar in seven categories: quality, safety, performance, value, fuel economy, design/style, and technology/innovation.  The telephone survey of 1,578 random adults in households that owned cars was conducted December 6-15, 2013.  The overall score is a blend of how each brand did and how important each of the categories is to people. "The key word here is 'perception', as influenced by word-of-mouth, marketing, and hands-on experience", CR Deputy Editor Jeff Bartlett said. "In the end, most people make actual buying choices based, not on techno-whiz or glitz and hype, but on "wallet issues".  His analogy was: It is clear to most shoppers that "
you might like a particular super-model is hot, but she's not wife material
".
Results
Toyota ranked number one as mentioned above and according to Barlett, the number two choice was Ford which he felt was very mismatched.  For example, the redesigned 2013 Ford Escape SUV went on sale in June 2012 and was recalled seven times by late November 2012, five of those involving fire risks in models with the 1.6 liter engine.  As well, perception is often tied to brand loyalty--people who buy another and another. "The important takeaway is, as a consumer, don't make an assumption. Just because your daddy's car was great, that doesn't mean it still is and you should buy one," said Bartlett. Thus, a very well regarded car manufacturer could be selling bad vehicles, and a poorly regarded brand might sell some of the best.  According to CR, over time, reality would change perception but it could take a long time. For automakers, the CR perception score is more of a marketing scorecard.  Niche car makers such as Jaguar and Ferrari are less concerned with the report as they much less aggressive in the marketing area because they are not marketing to everyone like Honda, Chevrolet, Ford and Toyota. Top: 1) Toyota; 2) Ford; 3) Honda; 4) Chevrolet; 5) Tesla; 6) Subaru; 7) Mercedes-Benz; 8) Volvo; 9) Cadillac; 10) BMW Worst: 30) Jeep; 31) Infiniti; 32) Mitsubishi; 33) Mini; 34) Ram; 35) Scion; 36) Rolls-Royce; 37) Jaguar; 38) Maserati; 40) Land Rover I think the criteria of quality, safety, performance, value, fuel economy, design/style, technology/innovation are all things we look for when we shop for a new vehicle.  Depending on who you are and your needs, sometimes one priority will way stronger than another. For example, I really like style/design and high performance in a car, but those priorities become secondary when I think about what vehicle my kids will be riding around in.  Safety becomes the first priority when I think of my children. So a two-seater, fast convertible probably is not going to get it done when I think about my 6 and 3 year old.  Plus, that would not be really practical with their car seats and bags of supplies needed when they travel.  Safety ratings on SUV's and larger passenger cars were critical when we were shopping for a family vehicle.  Families tend to like SUV's simply because of the room they offer. An important issue for me was the height of the SUV. SUV's are bad about having a high center of gravity which makes them more likely to flip over.  New innovations by car makers has changed the design of many SUV's so they combine practicality with safety for families choosing SUV's.
Cars Are Fun Until You Have an Accident
Driving cars can be fun and they are important in our everyday lives as an essential piece of transportation.  Automobiles give us independence! 
Car accidents
are inconvenient in many ways because one, they take away our sense of independence when we lose one and are stuck 'making do" by borrowing cars, asking for rides, or coordinating our schedules around public transportation. Two, car accidents are serious in that they cause millions of dollars worth of damage and more in injuries and fatalities. On average, each of us will be in an average of five car accidents in our lives.  Of course, that ranges from small fender benders to serious car accidents.  Most of us have been in some kind of car accident simply due to the odds.  We spend so much time in automobiles that we forget how dangerous they can be. So, is the answer to quit driving a car?  No, that isn't even a plausible solution. But we can be safer about our driving habits.  Put down the phone, allow plenty of time to reach your destination and pay attention.  Doing those three things can reduce the number of car accidents. If you have been involved in a car accident and have injuries, you may wonder if you need a personal injury attorney. 
Our attorneys
are available seven days a week to assist you.  We can tell you honestly, if you need a personal injury attorney based on the information that you give us and the extent of your injuries. Often people do not know the extent of their injuries for several days or even months after their accident. We encourage you seek medical treatment right after a car accident to be sure that you are okay, then call us toll free (800) 685-3302 or locally (314) 276-1681 regarding car accidents in Missouri or Illinois. Source:  Healey, JR.
Which car brands have best, worst public image?
 USA Today  2/5/14