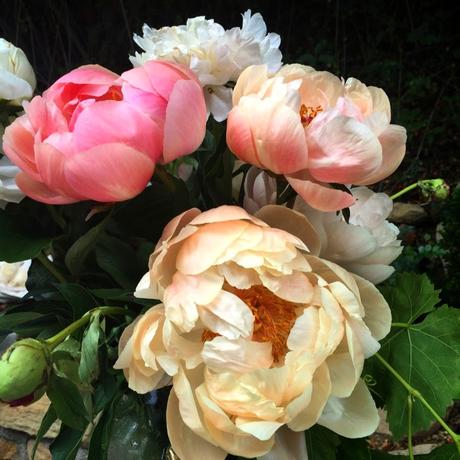 It was another beautiful Saturday in Laguna at the 

French Basketeer's




 French Food Camp.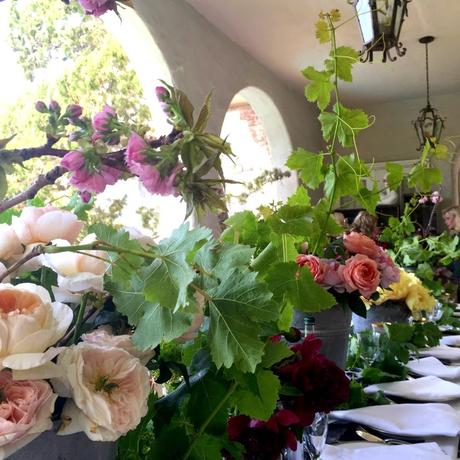 Flowers were again done by

Mary of Q Street.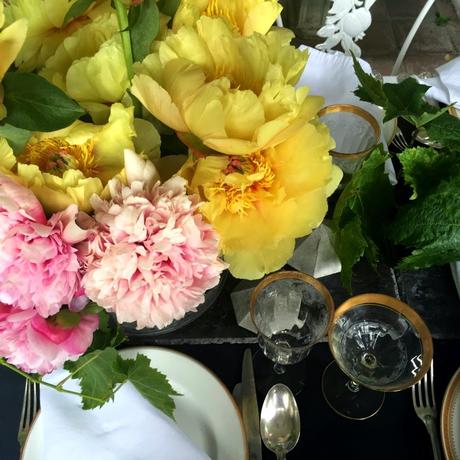 This time there were lush gatherings of this seasons peonies …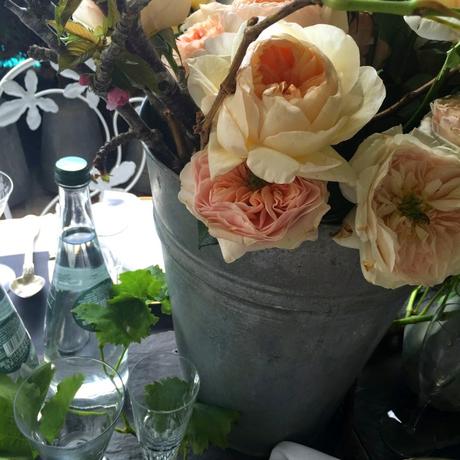 as well as David Austin roses organically grown in Northern California.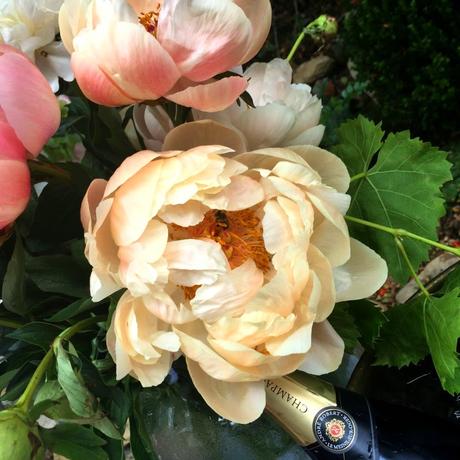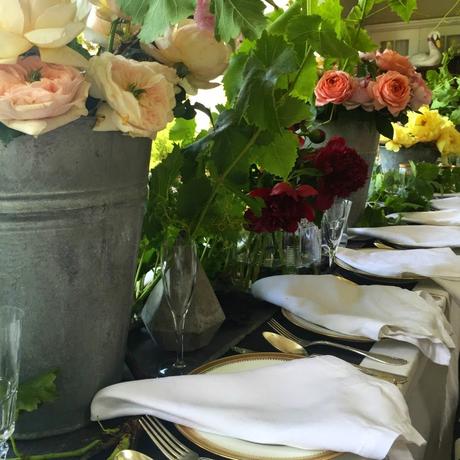 Mary once again used dramatic grape vine branches mixed withinin.Andrea's French linen oversized napkins are always such a luxurious finish to the table.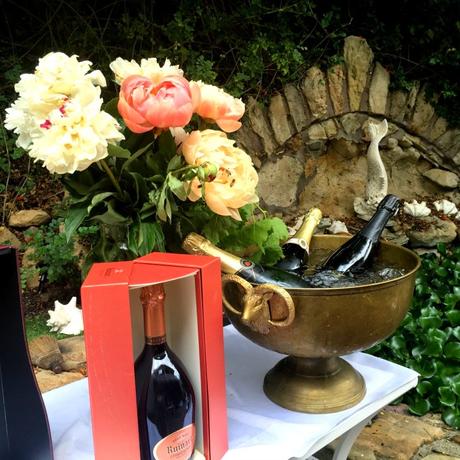 This months theme was 

"Champagnepalooza"

with light French fareand plenty of Champagne tastings!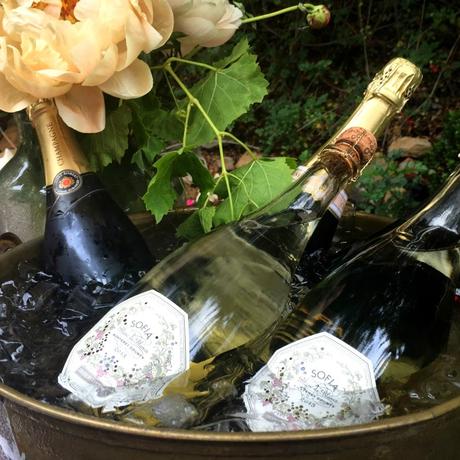 We were all asked to bring a bottle of our favorite to share.I brought some delightful Sofia.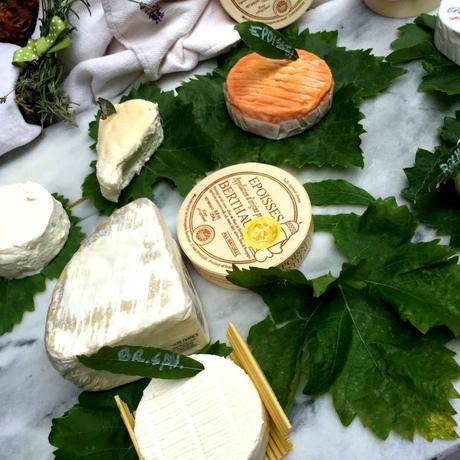 Cheeses were instantly made even more appealingwhen laid out with grape leavessuch a fabulous styling tip to remember.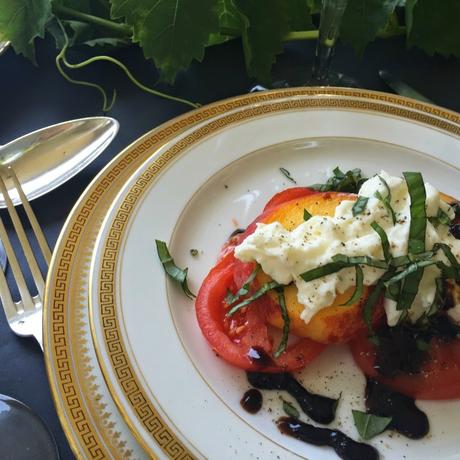 Andrea served one of my favorite summer salads.
Tomatoes, sliced peaches, barrata cheesewith a reduced balsamic creme drizzlefinished with basil.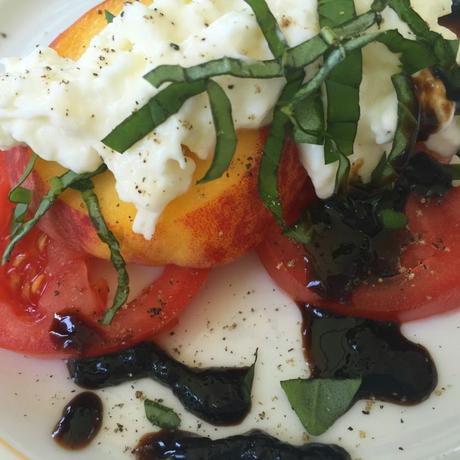 It's as tasty as it is a summer beauty!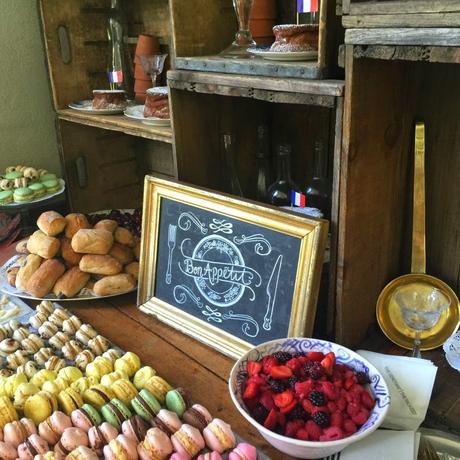 There of course was a desert bar and this month Andrea has even tried her handat making macaroons!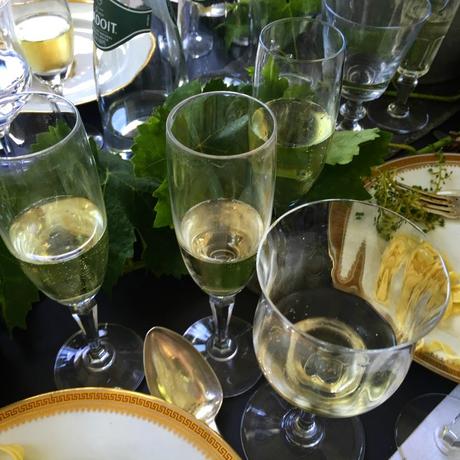 The menu was a perfect complimentto all of the Champagne tastings.With so many glasses at onceit was easy to actually taste the differences in eachand find new favorites!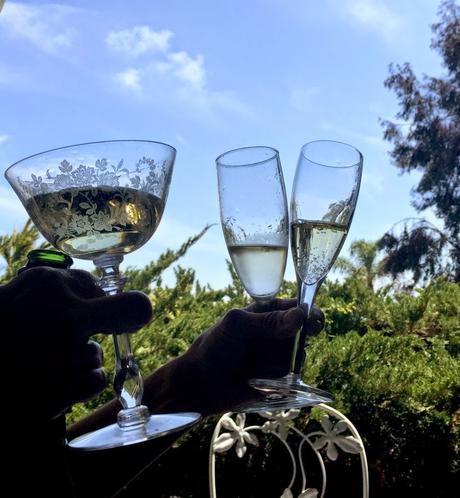 The menu, champagne and settingmade for a magical afternoonwith some serious girl talk.
My wonderful husband came to pick me up for our date night in Laguna as usual.
This week though because of some great girlfriend momentsmy friends came with us!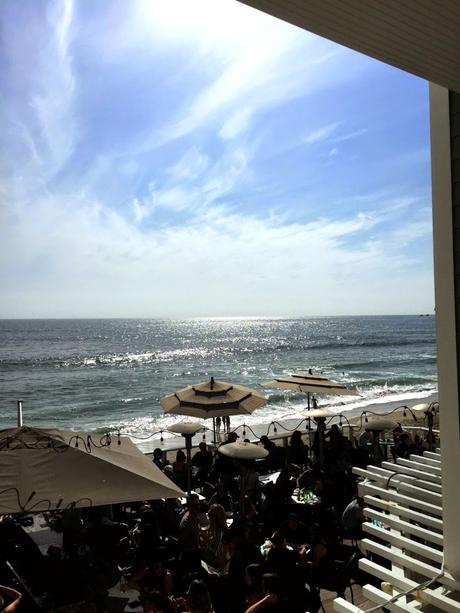 I thought the Deck in Laguna Beachwould be the perfect placeto continue our conversations!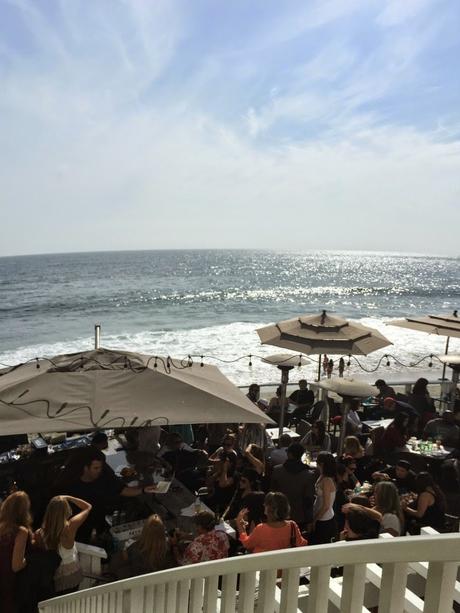 The Deck is  always a popular destination on the weekendsas it is one of the few places you can dine outsideso close to the water!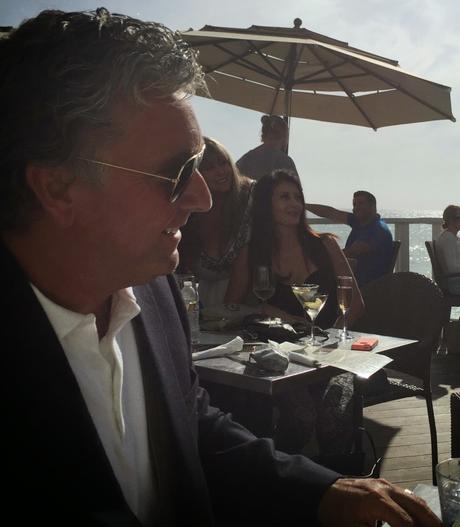 My handsome husband was such a dear to entertain us allas we filled him in on conversations.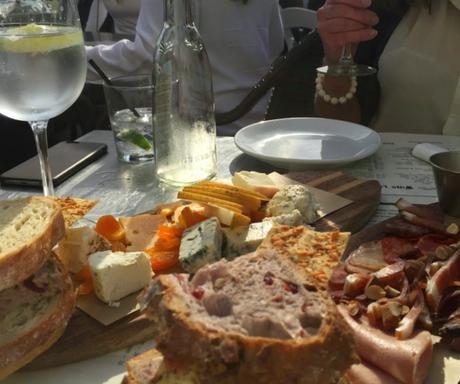 We even ordered food reminiscent of the French Basketeers's menu.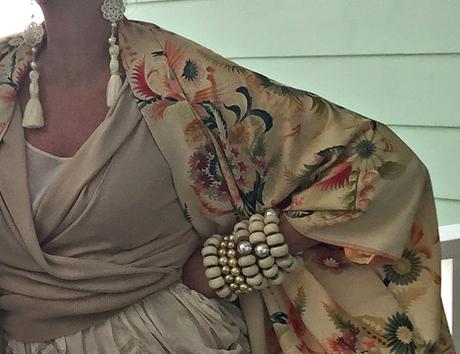 I so enjoyed wearing  my outfit for the occasion.I layered my tunic slipwith my Rachel Zoe cashmere sweater overcream culottes from Zaraandtopped this  off with my very favorite antique kimono.The finishing touches were all my designstassel earringsan armful of bone and pearl braceletsand a turban.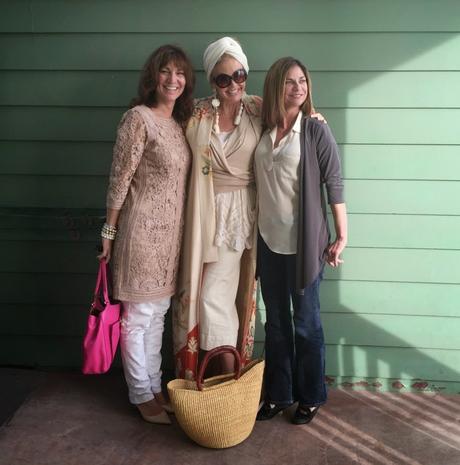 It was a magical day in Laguna Beach from start to finish.The kind memories are made of!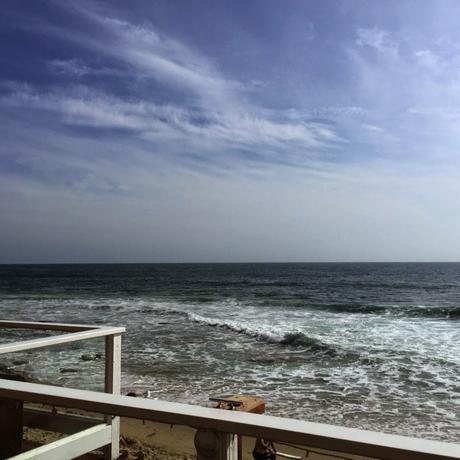 As always my friends


I wish you love and joy

as you style your life