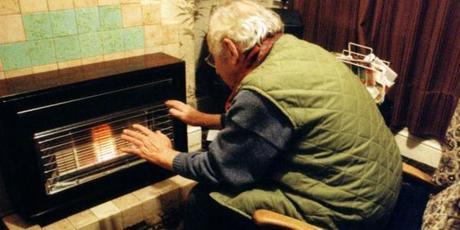 Thousands of pensioners are facing a £200 price hike on their energy bills after E-on scraps its discount deal for the over 60s.
E-on are blaming a recent change in Ofgem rules forcing them to reduce the number of tariffs they are able to offer.
Limiting
An E-on spokesman said: "Due to new Ofgem rules which include the limiting of the number of products we can offer, the StayWarm tariff will close as current contracts come to an end from October 7th."
The StayWarm tariff – which has been in operation for 12 years – offered older people fixed price energy based on their actual use over the previous 12 months and state of the wholesale energy market.  It was seen as protecting them from high meter readings following harsh winters.
Massive hike
Pensioners are now facing a massive hike in the annual cost of their gas and electricity bills if they can't find an alternative supplier.  It is likely those affected will be moved onto E-on's standard Energy Plan.
The timing of the announcement has also come under fire as it comes just weeks before the start of winter and there are fears that some pensioners might feel forced to turn their heating down or even turn it off altogether.
Switch
"We are writing to all customers as their contracts come to an end and, where possible we are also contacting them by phone with the aim of speaking to each customer to help ensure they switch to the best product for their needs," said the spokesman.
Caroline Abrahams of Age Concern says: "While reducing the number of energy tariffs available should help simplify the energy market we are concerned that many older people are unaware of the changes, how this will affect them and what action they need to take.
Danger
"If older people do not stay informed about the changes and take action there is a danger that they will end up paying more unnecessarily."
Ofgem are trying to simplify the energy market where in some ranges of the country there are 109 different tariffs available which include 75 different standing charges.
Bewildering
The system has been described as 'bewildering' by consumer champion Which?, claiming the market as 'too confusing for consumers to find the best deal for them.'
Help with understanding the incredible number of available tariffs is at hand. Visit our utility switching page for the latest up to date information and help in switching your account to the cheapest possible tariff for you.
Share this article: