Sunday 6th March
Having successfully reached Stantonbury Hill (albeit, a good thirty-minutes later than planned), I was now looking for a way back to my car. Again, with the aim of being able to return home and head out again for a Mother's Day pub meal…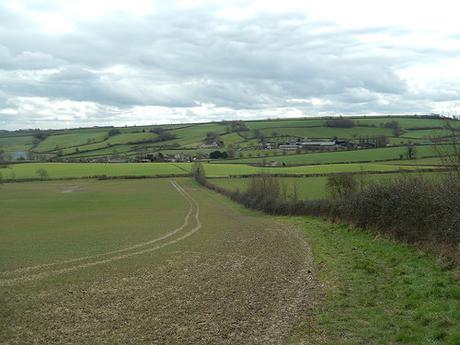 With considerable 'practice', I'd established a first-half to this walk that I felt was reasonably good, if not perfect. Now, it's time to see what I encountered in that second half.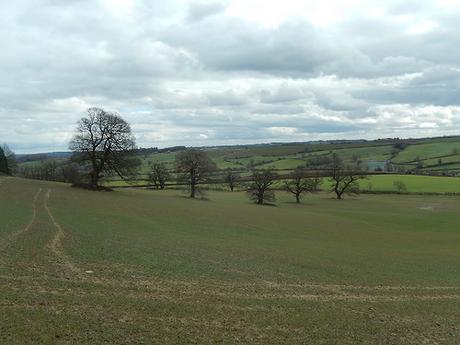 It's fair to say that, from the south side of Stantonbury Hill, the views are far more appealing over those approaching from the north. There's the added benefit that you finally escape the sound of passing traffic (not to mention my own personal escape from two men with one shotgun).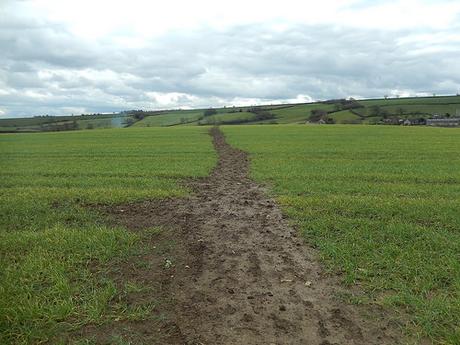 Reaching the final field before the road, I felt awestruck, to have encountered such a clear and so well-defined right of way for me to follow. For a village I had walked in previously without passing any other people, it appeared as though several others had passed through already.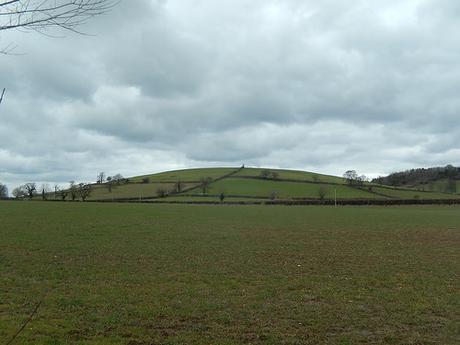 Above, you can see Winsbury Hill, which lies just south and, literally, over the road from Stantonbury Hill. I'll be the views from its near-treeless top are something else… It's a great shame, then, that there is no public right of way to the top.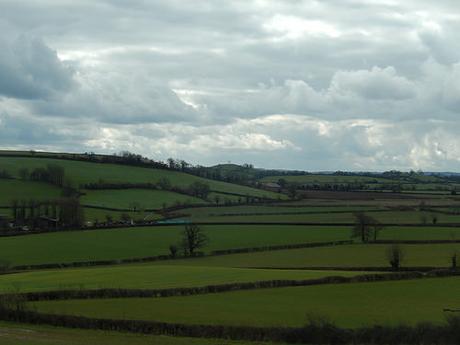 On the way down, I also spotted a small but distant hill with a standalone tree at its peak. It's been a feature of previous walks nearby and I always think of The Simpsons and Springfield's Lemon Tree when I see it.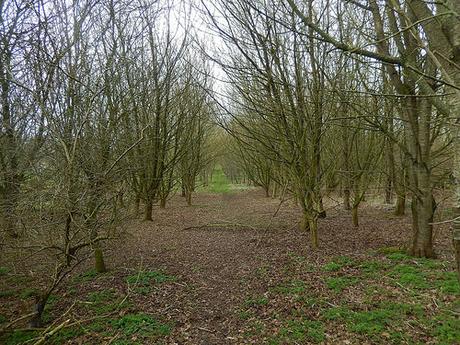 There were parts of Stanton Prior I was familiar with and so, it wasn't hard for me to begin my route heading west towards Marksbury.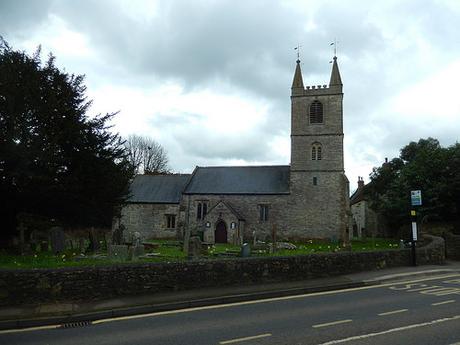 From across the A39, I took this photo of the church that I have driven past a number of times.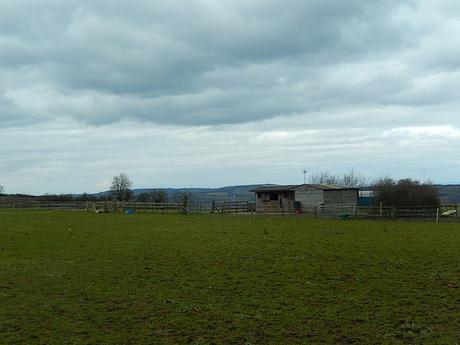 Footpaths appear to be in plentiful supply around here, meaning you don't have to walk far along any road before you come across a public right of way. From the westbound route I decided upon, I was almost immediately presented with views of the hills around Dundry to the north.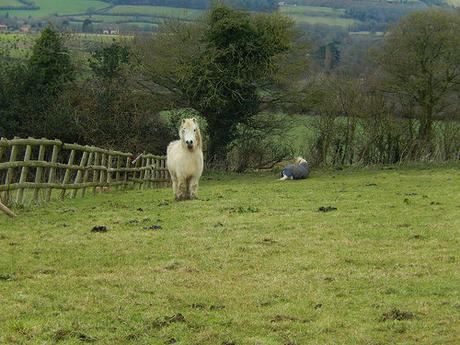 Not to mention the 'surprise' expression on the face of a horse, with signs advising you not to feed them.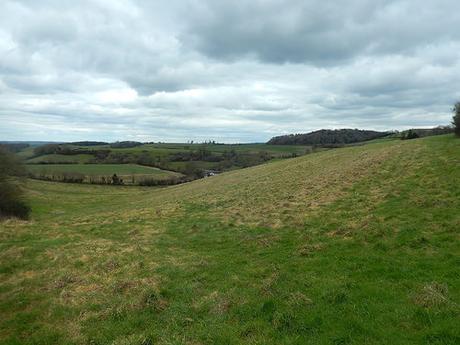 I had no such trouble spotting one kissing gate from the next and the paths were fairly well worn in to the ground. I guess others do a reasonable amount of walking here throughout the year. Not that I would pass many of them.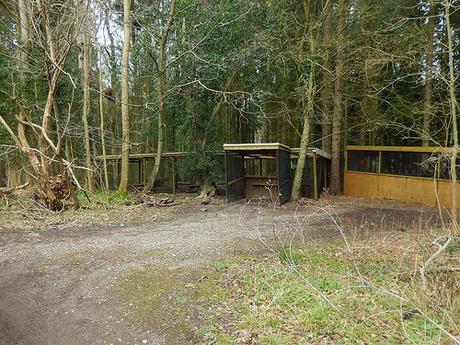 Before you knew it, I was heading in to Common Wood near Hunstrete – perhaps more commonly known as Hamburger Hill, the home of Bristol's Outdoor Pursuits, including paintball.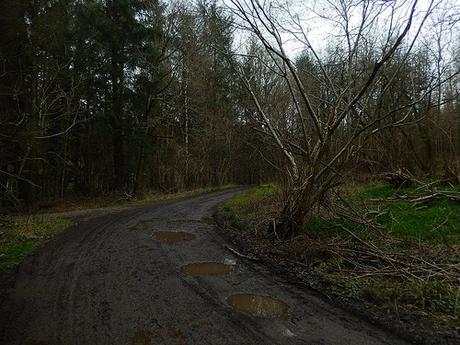 As I followed the wide track through the woods, I gave way to a badly beaten up Ford transit van (with the bumper hanging off one end, I wondered whether they might use it for target practice). Then, at a junction in the paths, a group of tired and beaten paintballers were walking up towards me, between walls of netting (I decided that probably wasn't where the footpath was headed).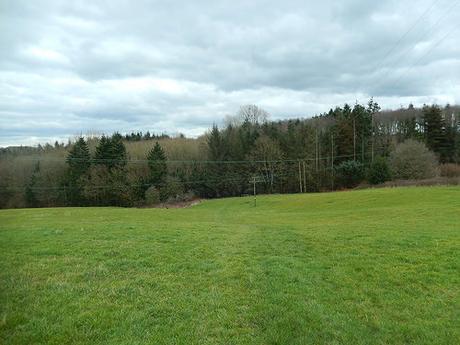 Passing straight across the car park and entrance, I found a route through the woods and out the other side. Climbing up across the next field, it felt strange, looking back to such a calm and unassuming scene.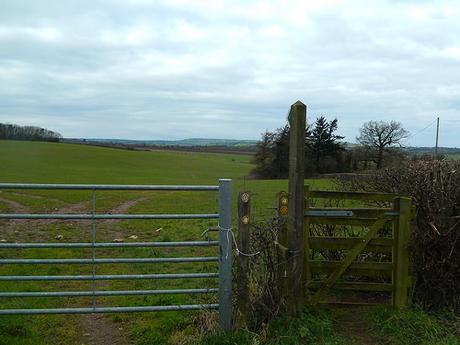 Reaching a road, I consulted my map and noticed that the Three Peaks Walk would lead me right in to the heart of Pensford (and beyond, if I were to follow the remainder of the route).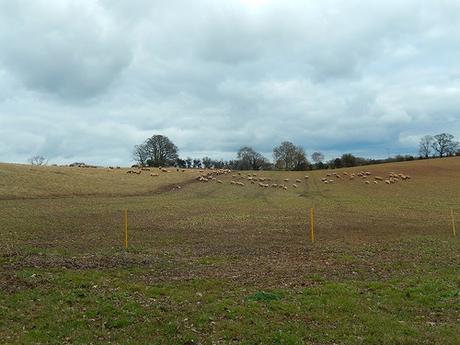 …It is not to be confused with or compared anything else that occurs several-hundred miles north of here! I like to think that the 'inventor' was having a bit of fun themselves.
For your information, the 'Three Peaks' that do feature on the full length of this walk in Somerset are Maes Knoll, Knowle Hill and Blackberry Hill. At 16.5 miles long, I do intend to have a go at it, possibly over the summer. No Nevis, Snowdon and it's certainly not set in Yorkshire.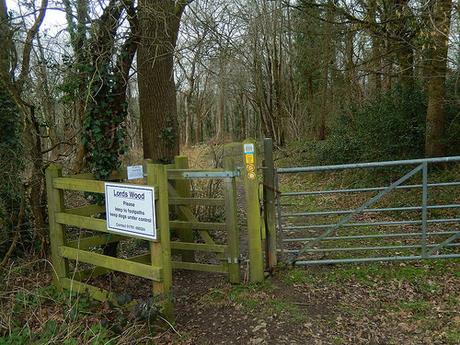 Again, this was a fairly easy route to follow and, with much of the Two Rivers Way I had witnessed in Part 1, the waymarking was frequent, easy to find and follow. That lead me on to Lord's Wood – a name I vaguely recognised as being very close to Pensford but previously unexplored by myself.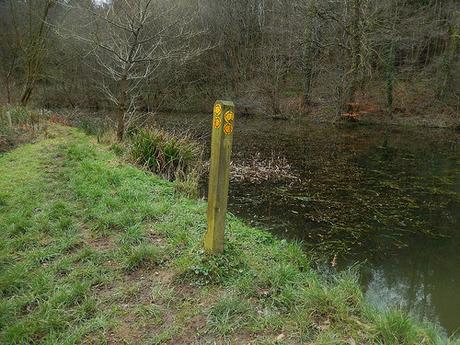 A delightful find it was too, as I approached this large body of water or pond.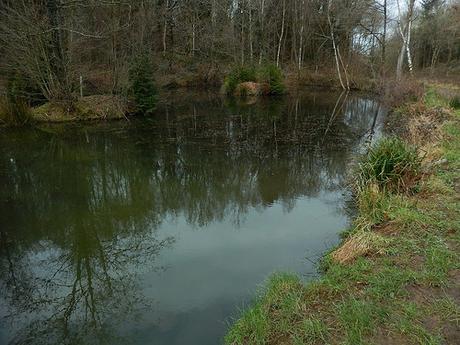 There was one other couple within the vicinity but nobody else beyond that. Peaceful, indeed. I imagine it gets much busier in the summer.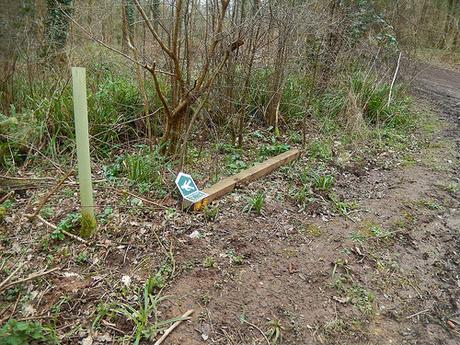 From here, I accidentally left the Three Peaks Walk and followed my compass bearing. Running out of time and tired from the morning's exploits across private land; the very last thing I would hope to find was an uprooted signpost!
There was a choice of two paths and it seemed likely that both would climb uphill at some point… I tried to temporarily re-establish the post within the ground but there were still three arrows pointing in three directions (if you include the one I had walked along).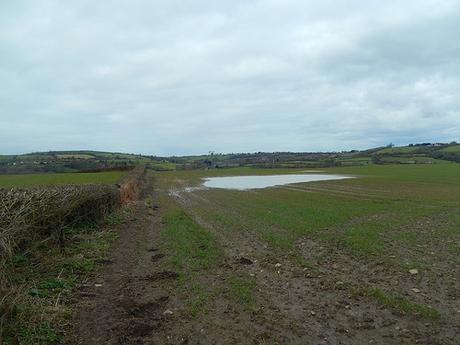 After a few minutes of hesitation, I took a gamble upon what appeared to be the higher path (at least I would only have to walk downhill, in the event of needing to turn back). I was a little south of where I'd hoped to be as I reached a familiar lane but it was only a short walk before I would rejoin the Three Peaks heading in to Pensford.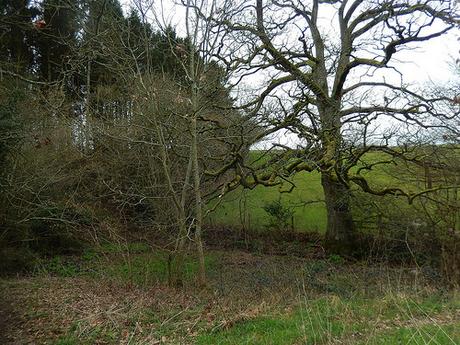 My way forward was again easy to follow, until I came to the final field ahead of the road leading back to my car. Waymarks were telling me to walk ahead, either slightly left or slightly right. Yet the worn tracks before me simply followed the contours of the hill. A little guess work, aiming to the right of a set of trees and I was where I wanted to be, soon on the way uphill and back at my car.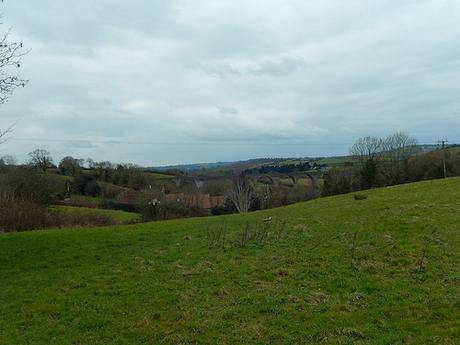 I tried to capture the infamous viaduct that passes through Pensford in this photo. I'd hoped to extend this walk to pass beneath it but that would've called for a significant detour – one that would've been unnecessary, so late in the day.
I arrived back home roughly ten-minutes after the time at which I should've collected my mother for our meal… Still needing time to change my clothes, I informed her that I would be a late arrival to what was a well earned Sunday roast.
Thanks for reading and look out for Part 3 soon!
Total distance of this walk = 10.5 miles