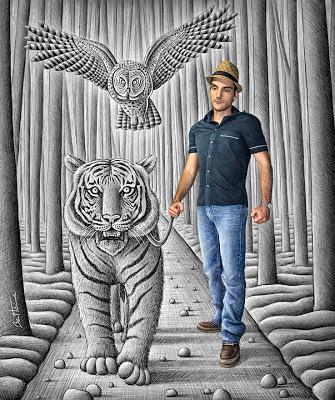 Pencil Vs Camera - 74 © Ben Heine
My new 3D drawing. I took the photo (using a tripod and a self timer) and made the giant sketch, as usual. No more lions or eagles, just a tiger and a mad owl.
Well, maybe an unexpected trio.

Wild animals or just optical illusions in my studio... View the sketch in progress and some details here below to understand how it is made. Buy some prints or some fun products with my designs.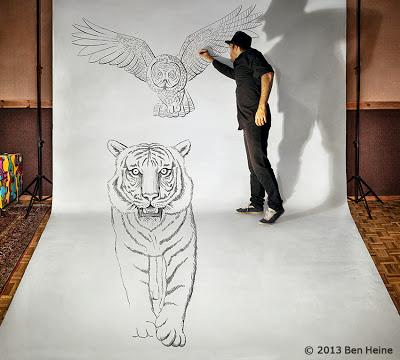 Step 1 - Image in progress © 2013 Ben Heine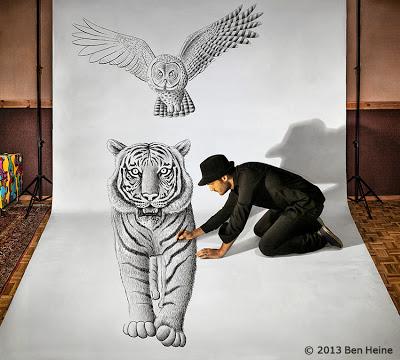 Step 2 - Image in progress © 2013 Ben Heine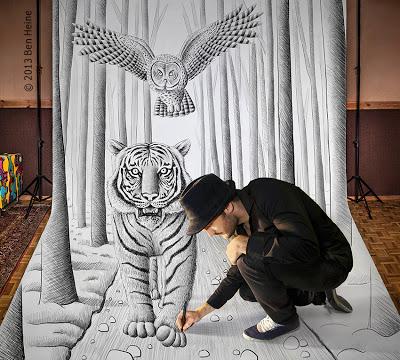 Step 3 - Image in progress © 2013 Ben Heine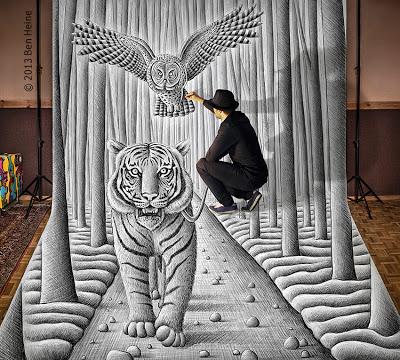 Step 4 - Image in progress © 2013 Ben Heine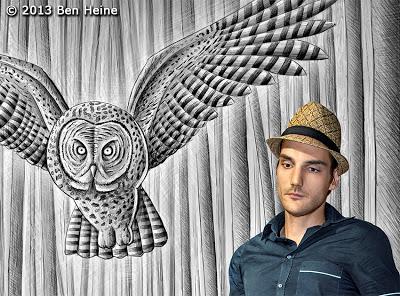 Detail © 2013 Ben Heine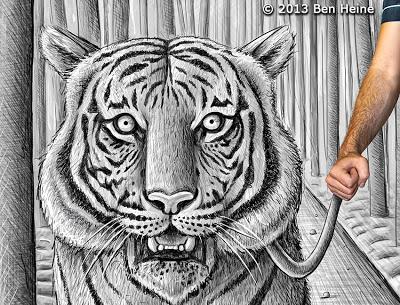 Detail © 2013 Ben Heine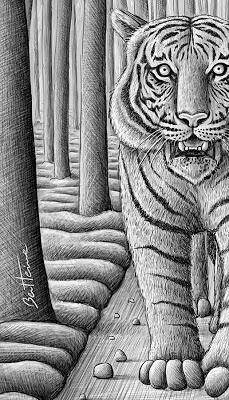 Detail © 2013 Ben Heine
© 2013 Ben Heine
© 2013 Ben Heine