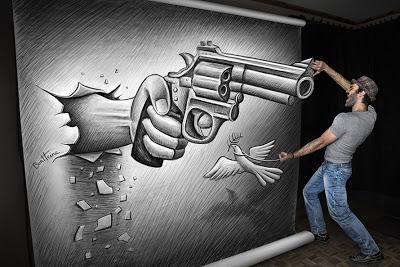 Pencil Vs Camera - 72 © 2013 Ben Heine
Choose Peace, not violence! Bringing a different 3D effect in my Pencil Vs Camera series. This is more of an experimental work for my future projects. Parts of the paper have been cut in the last steps to give a stronger 3D illusion. Notes: The thin paper was moving each time I was adding charcoal/pencil strokes due to a small space between the wall and paper. That was making it more difficult to draw. I'll place the large paper on the floor for more stability next time I do a similar project.
View the sketch in progress here below (6 steps).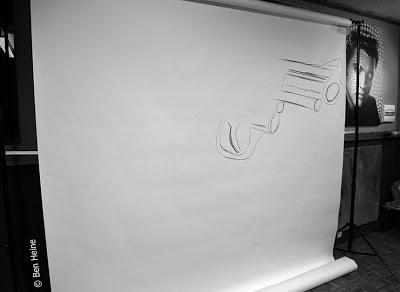 Step 1 - Pencil Vs Camera 72 - Work in Progress © Ben Heine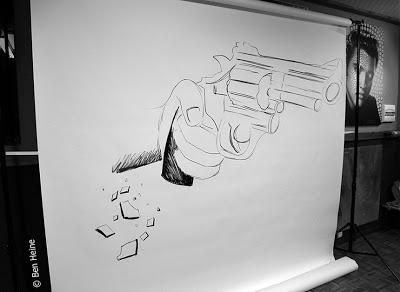 Step 2 - Pencil Vs Camera 72 - Work in Progress © Ben Heine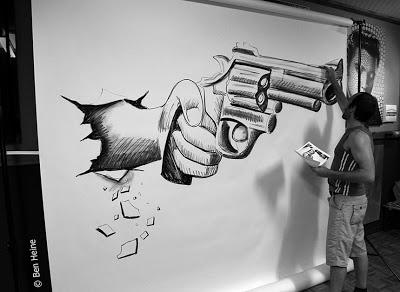 Step 3 - Pencil Vs Camera 72 - Work in Progress © Ben Heine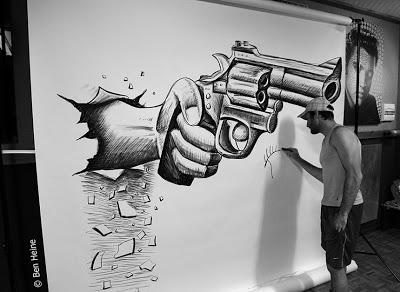 Step 4 - Pencil Vs Camera 72 - Work in Progress © Ben Heine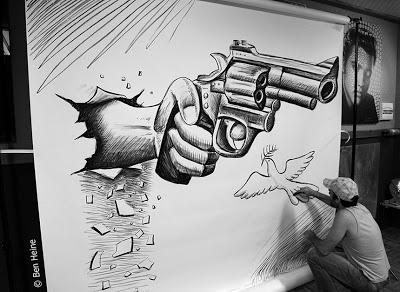 Step 5 - Pencil Vs Camera 72 - Work in Progress © Ben Heine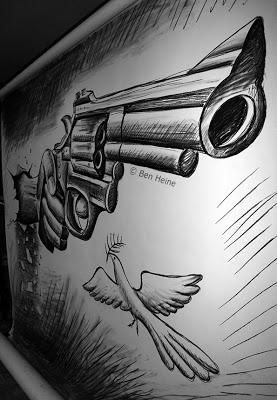 Pencil Vs Camera 72 from opposite angle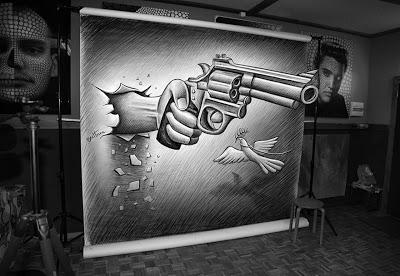 Step 6 - Pencil Vs Camera 72 - Work in Progress © Ben Heine
© 2013 Ben Heine