Evening ladies!
I am feeling all great today after my days worth of meetings and the best part was that I could get up early and was able to dress up appropriately for my big day! I have been told by one wise lady that when you go to high profile meetings, be sure to dress up one level better than the audience expected - this is to make maximum impact in a more subtle & indirect kinda way...And I have never forgotten that...
So for today, I decided to put it all out there by wearing a pencil skirt - nothing spells business better than a well fitted solid color pencil skirt and this one from Mango absolutely meets all the requirements.
I paired it with dark solids colors and a nice printed scarf - overall a more "means business" kinda look you see?!
What do you prefer to meetings? The good ol' pant suit or the skirt?
Here's a breakdown of my look:
Skirt: Mango; 
Shirt, Bare Denim, India; 
Shoes + bracelets + Scarf: Local brand, India, 
Bag: Baggit (http://www.baggitindia.com/)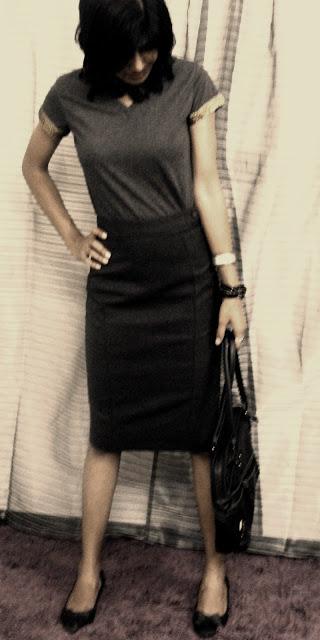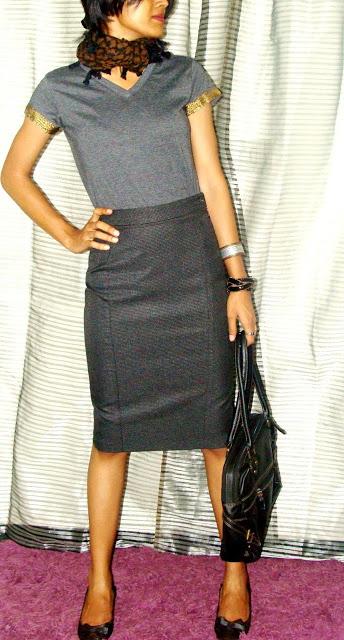 \