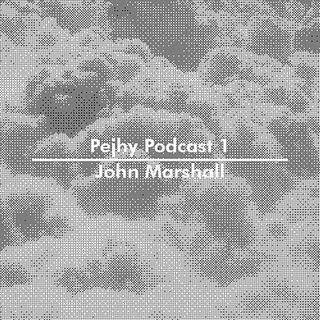 John Marshall aka Mush runs the mighty fine Pejhy blog. Their music taste is second to none and they provide 128kbps mp3s of all the latest house, techno and dubstep releases, but with a general focus on the deeper side of things.
The first in the Pejhy podcast series - from Mush himself - is one of my favourite and most played mixes of last year. It's nicely mixed and a great selection, offering up a handful of 2010 classics plus plenty of lesser known gems:
1. Herbie Hancock & Quincy Jones Introduction
2. Four Tet - Nothing To See
3. Omar-S - The Further You Look The Less You Will See
4. Heartthrob - In My Room
5. Nick Holder - Erotic Illusions (Triple T OV Mix by Steve Bug & Martin Landsky)
6. Veitengruber - Big Love
7. Zev - Don't Break It (Kenny Glasgow & Jonny White Remix)
8. Johnny D - Leave Or Love Me
9. Pol_On - Molala
10. Nicolas Jaar - Shakedown
11. Deetron & Seth Troxler - Sing
12. FCL - More Than Seven
13. Renaissance Man - What is Guru (dOP Remix)
14. Bjorn Wilke - Mendrum
15. Luna City Express - Mr. Jack (Robags Edna Mompf Remix)
16. Stimming - The Anger
17. Martin Buttrich - Song Six
18. Laolu - O Fantasma
19. Fritz Kalkbrenner - Last Call
You can catch John Marshall playing at Gottwood Festival this year on the Pelski vs Jackmode stage on 2nd July. I also recommend you check out the second and third installments to the pejhy podcast series - from Leighton Jones of Keytars & Violins and Flora Yin-Wong from Dazed Digital and Nobody Cares About Kitsune.