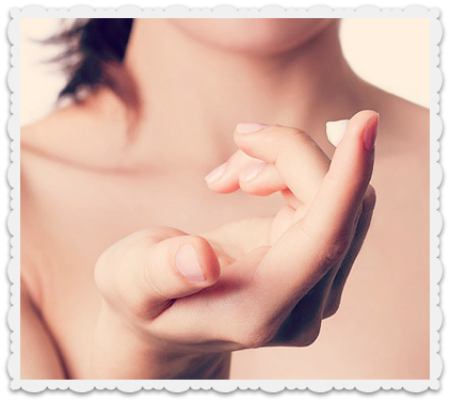 I have a love-hate relationship with most skin-resurfacing products. Love the glowing, radiant skin factor post peel/exfoliant. Hate the irritation and redness that plagues me before my skin hits the radiant stage. Well, what if a peel didn't have to feel ultra abrasive but yet still packed a powerful punch? Crazy notion, right? Nope! I recently tested Actifirm's 15% Z-Peel and reaped the reward of fresh, glowing skin sans the irritation. Here's the appeeling, skin-loving skinny: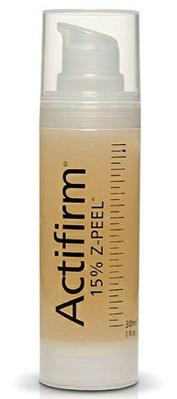 The beauty scoop: Actifirm 15% Z-Peel ($69) is infused with Mucor Mehei (Actifirm's patented exfoliating enzyme) to sweep away dull cells, plus Chamomile to keep skin calm. To boot, it's self-neutralizing — so it won't irritate skin. (Gorgeous skin without the redness downtime? Who's in??!!)
Why you'll love it: This power-packed peel will take dry, dull, lackluster skin to mega radiance in three minutes. (How's that for instant gratification?) And due to its anti-irritating properties it won't cause excessive redness or dryness. The magic is in this peel's special pH properties which self-neutralize, immediately returning skin to a calm state that's soft, smooth, and illuminated.
So, skincare mavens, who's up for spa-quality skin in three short, little minutes? (That's totally a rhetorical question…)
You can find Actifirm products at Actifirm.com, Dermstore.com, and Amazon. Go on…get your glow on!
What do you think, skincare enthusiasts? Will this power peel make it to your skincare arsenal? Have you tried Actifirm's Z-Peel? Share your comments below!
Crows' Feet, Cupcakes, and Cellulite does not accept compensation for reviews. Samples may have been provided. Opinions are 100% the author's own.