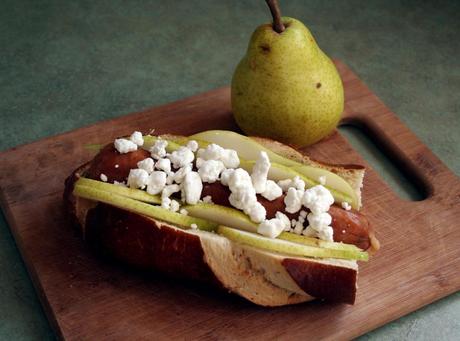 I think summer has officially landed in Austin. We've had 80 degree weather for the past few days, and for this Colorado girl, anything above 75 degrees is HOT!


So what are we to do with these warmer nights?




Fire up the grill, call a few friends, and spend evenings under the stars (at least, this is what I'd like to do

...in reality, I'm spending most evenings studying and/or catching up on Mad Men).


While I don't post many "meal-like" recipes, Ryan and I do manage to eat fairly well for breakfast, lunch, and dinner.




When you become passionate about one culinary field (baking), the obsession tends to bleed over to others.




Ryan and I don't mind this. We enjoy farmer's markets, artisan cheese shops, the highest quality cuts of meat.




But our wallets? Well, let's just say our greatest monthly expense is definitely food. But I'm okay with that. Because what else is life but a chance to

enjoy simple pleasures with those you love.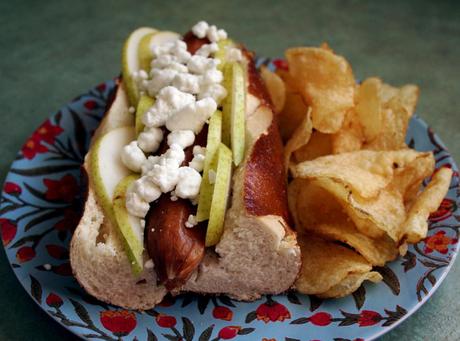 I was honored when I was asked to be part of the Cooking Connections series on the Motherhood.  Please check out the following details, and then join us on Thursday.
What: A virtual cooking school class called Firing Up the Grill: New Recipes, Flavors and Ingredients to Kick-Start Barbeque Season. The class is part of the Cooking Connections series on The Motherhood.  You can check out great easy grilling recipes ahead of time on recipe website Ready Set Eat here:
When: Thursday, April 5, at 1 p.m. ET.  The class will last 30 minutes.

Where: The Motherhood

About the class: It's been a warm spring, giving us a head start on grilling season. Join celebrity chef George Duran, coming to us via live video feed from his own backyard, as he shares his top grilling techniques and new flavor twists on old favorites. I'll be there with nine other bloggers to co-host the class, and I hope you'll join us:



I'll be back later this week with a beautiful spring tart. In the mean time, enjoy this pear and goat cheese frank!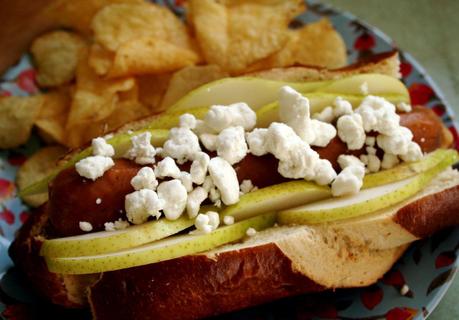 Pear and Goat Cheese Frank



6-inch baguette
1 chicken hot dog*
1 pear, thinly sliced
3 TBSP goat cheese
Gulden's Zesty Honey Mustard


*A veggie dog can easily be substituted here



1. Preheat your grill. Hot dogs are best grilled on a low setting. Grill chicken hot dog by turning with tongs, every two minutes. The chicken dog should swell and the skin should be slightly parched.
2. Using a serrated knife, slice yourbaguette to form a 6-inch long pocket to house the chicken frank.
3. Squeeze a generous amount of Gulden's Zesty Honey Mustard in baguette pocket. Add chicken hotdog and arrange a handful of thin pear slices on either side. Sprinkle with goat cheese.


Always,




Monet




Anecdotes and Apple Cores