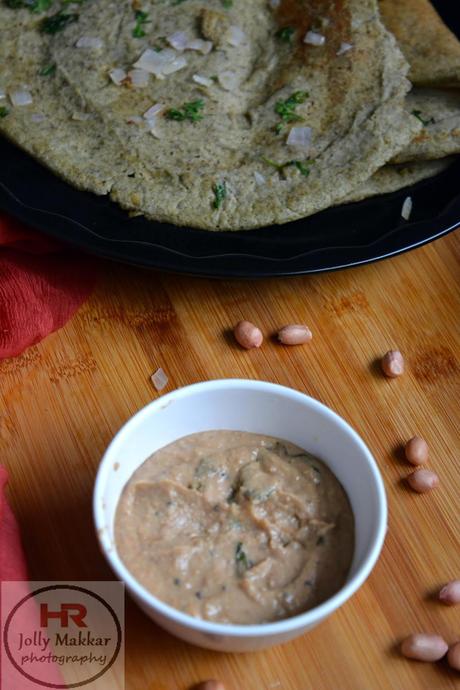 How to make Groundnut Chutney recipe with step by step photos - Peanut chutney or groundnut chutney is easy to prepare and goes well as an accompaniment with idli, dosa, uthappam and upma. It needs very less ingredients and can be made in a jiffy.
Though this chutney is not something that I grew up eating, I am from north-indian their people will eat peanut chutney with dosa when they go outside to have that. I loved it the very first time I ate it in Sagar Ratna(a popular southindian restaurant in my hometown Delhi). The chutney has a creamy texture with a nutty flavor and goes well with all tiffin snacks.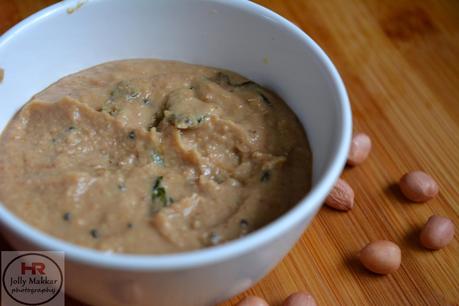 Trust me, this recipe is really simple to whip up and it's one chutney that could make your breakfast extra special.
To make this peanut chutney, we start off with roasting the peanuts.
To make this delicious chutney, first vegetable oil is heated in a pan, to which peanuts are added and fried until slightly browned.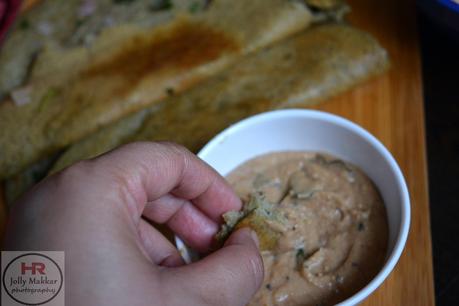 You can check other chutney varieties too that goes very well with tiffin items
kacche aam ki chutney
dates tamarind chutney
imli ki khatti meethi chutney
coriander chutney
coconut chutney
sweet n spicy tomato chutney
Prep Time : 15 min
Coom Time : 10 


Ingredients :


For Chutney :
Peanuts - 1 cup
Ginger - 1/2 inch
Garlic cloves - 4 no
Seedless tamarind/Imli- 1/2 lime size
Jaggery/gud - 1/2 tbsp
Salt to taste
Oil - 1 teaspoon
For Tempering :
Dried Red chillies - 1 no
Mustard seeds - 1/2 Tsp
Urad dal - 1 Tsp
Oil - 2 Tsp
Few Curry leaves
Preparation Method:
1. Heat oil in a pan, add garlic pods and ginger, saute for a seconds in a medium flame and remove.
2. On the same pan, add peanuts and roasted it till brown, once it is roasted you feel the nutty flavor from the peanuts,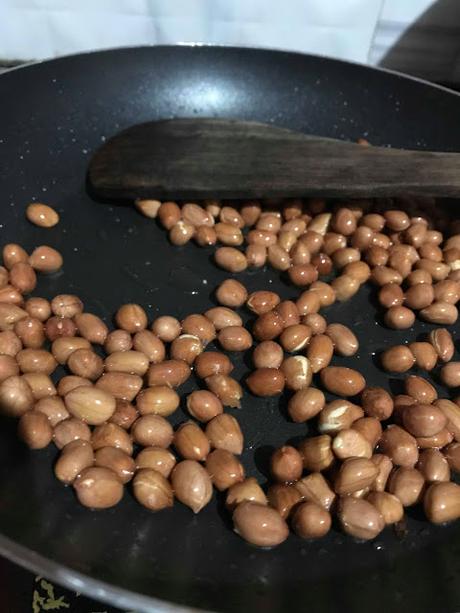 remove it from the flame and cool it.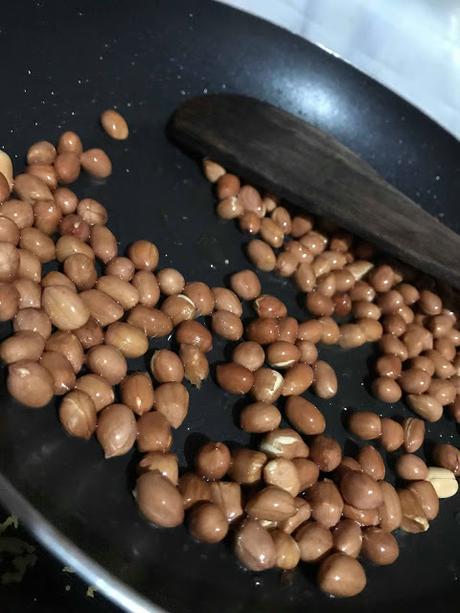 3. Once cooled, the fried peanuts and other ingredients tamarind, jaggery and salt are put into a grinder and mixed it. Some water is added to the mixture to make a delicious smooth chutney.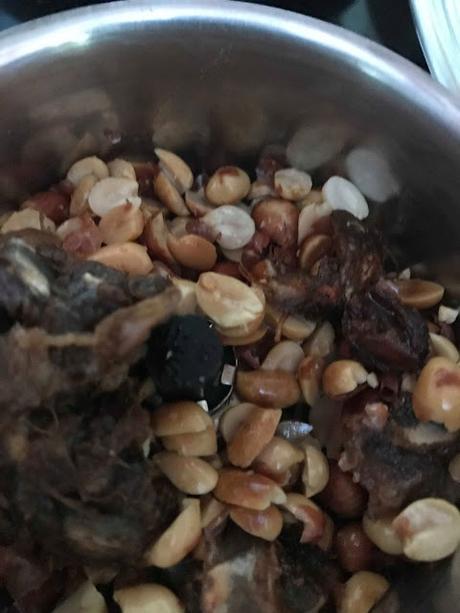 Tempering


1. This peanut chutney is tempered with a mix of mustard seeds in hot oil. Some urad dal and dried red chilli is also added and fried till brown. Next, the curry leaves are added. Finally the tempering is poured over the peanut chutney mix and served.