Peanut chikki/ Groundnut ckikki/ Moongphali chikki/ sing dana chikki
(Step by step directions)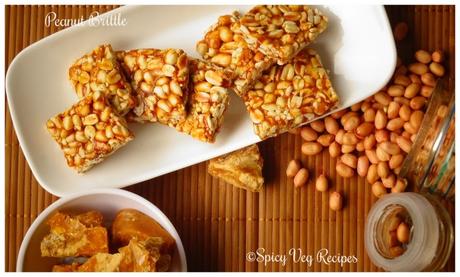 Peanut Chikki/brittle

Peanut Chikki (Peanut Brittle)
is very popular in India.
It is healthy and delicious chikki. It is prepared by mixing of peanuts and thick jaggery syrup.
If you like peanuts, definitely you will like this chikki.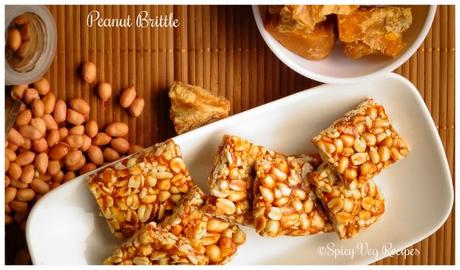 Peanut Chikki

Recipe

(Step by step directions)
Prep Time: 15 min          
Cook Time:20 min         serves 6
Main Ingredients:
Peanuts and jaggery
Recipe Type:
sweet snacks
cuisine:
Indian
Level of cooking:

Medium
Ingredients: 
2 cup Peanuts

1 cup jaggery(Gur)

1 teaspoon

Clarified butter (ghee)
Preparations: 
Grease the kitchen counter top or a thali and rolling pin with ghee. 
Method:
Dry roast peanuts on medium heat in a heavy bottom pan for 5-8 minutes or till crispy. Stir continuously to prevent burning.
Peel off the skin, after 3-4 minutes while they are little warm.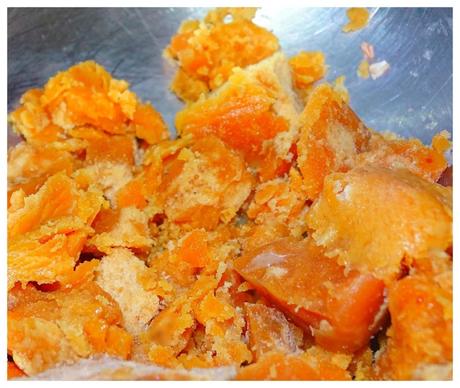 Heat ghee in a heavy bottom pan, add jaggery and cook on medium flame stir it continuously.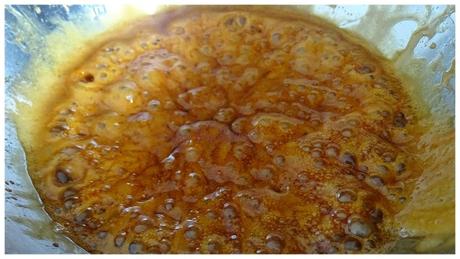 Cook and stir it continuously on low flame for 4-5 minutes, till a thick syrup, is formed. 
*To check the consistency of jaggery syrup put a drop of jaggery syrup in cold water.
If it turns into a solid jaggery drop and sit at the bottom of a bowl then it is ready.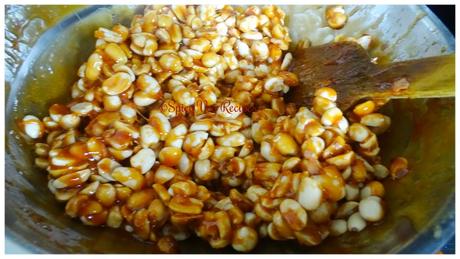 Add the peanuts in jaggery syrup. 

Mix well.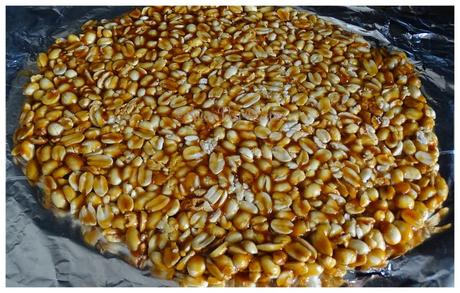 Now transfer entire mixture on the greased plate or a smooth greased stone surface.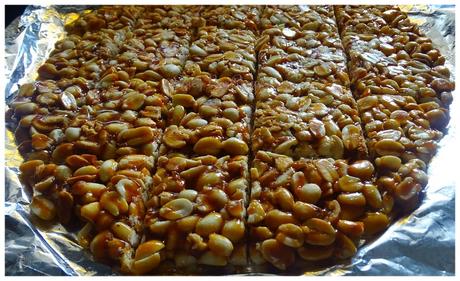 Roll it out thinly with a greased rolling pin.

Cut them into square pieces using a sharp knife.
Note:
Don't heat jaggery for a long time, it 

will turn hard.

This recipe uses jaggery to make chikki you can replace it with sugar as well.