Ingredients:
200g butter
80g peanut butter
160g Dark Brown Sugar
160g Light Brown Sugar
300g plain flour
200g oats
200g raisins
1 tsp salt
1 tsp baking soda
1/2tsp cinnamon
1 tsp vanilla
2 eggs
140g Chocolate Buttons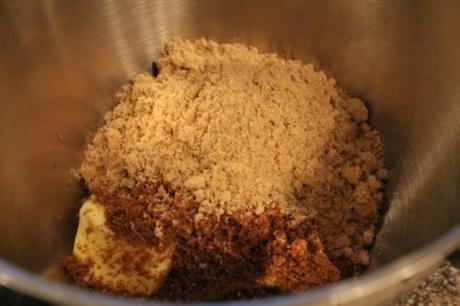 Into a mixer add butter, peanut butter and sugar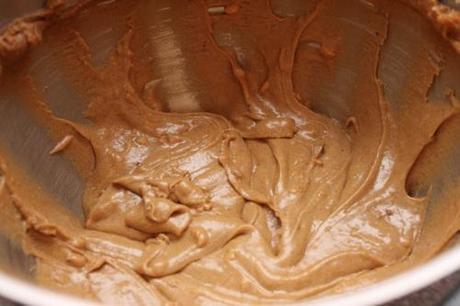 Cream together and add the vanilla and egg.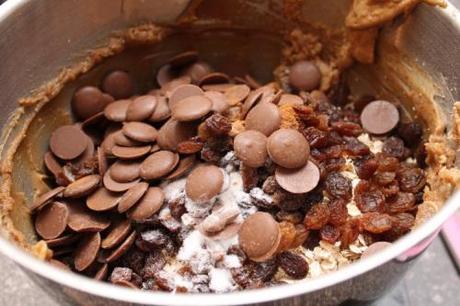 Measure in the remaining ingredients of plain flour, oats, raisins, salt, baking soda, cinnamon and Chocolate Buttons.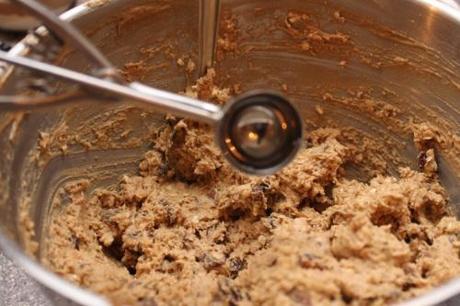 Mix again in the mixer, then use a small scoop to dollop the cookie dough.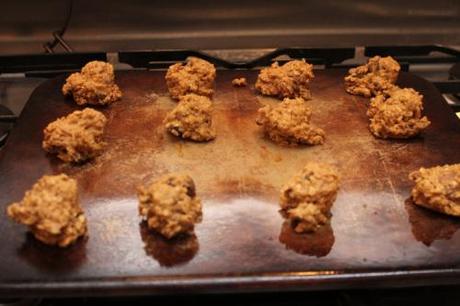 Place 12 dollops of cookie on a baking sheet with space between.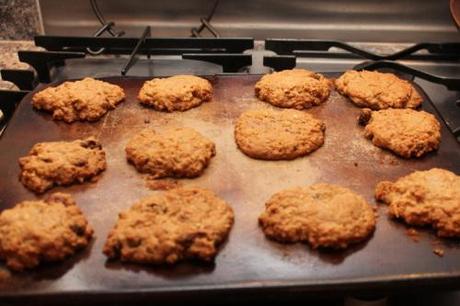 Bake in the oven for at 170c for 10-12 minutes until golden brown but still soft.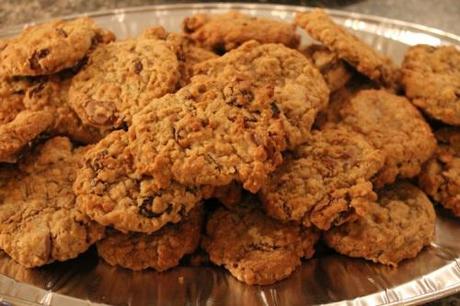 Allow to cool and enjoy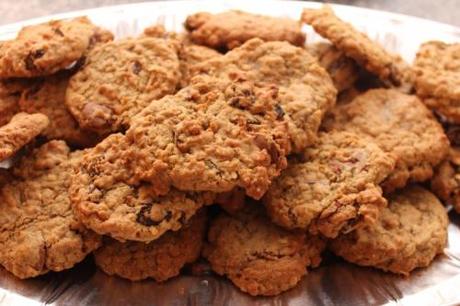 Great combination of soft chewy oats and peanut butter.