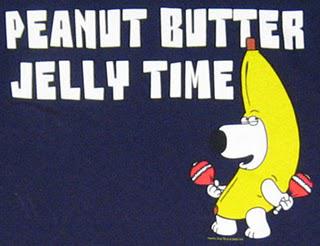 What with all our new writers, I've been a little quiet of late. Here's a few tracks I should've posted a while ago. They mostly fit into the ubiquitous Exploited/MadeToPlay/Jackmode camp:
Exploited Records' new-kid-on-the block Joyce Muniz has put together a lovely, breezy house edit of a Dusty Sprinfield classic. A chipper rhythm and light bongo drums make it easy listening, but it has that tech-house edge that could earn it a place on the deeper, more discerning dancefloors:
Joyce Muniz - Spooky Dusty
[pelski highly recommends]
A couple of months old this one, but it's really grown on me. Solo goes for some organic, satisfyingly raw percussion coupled with more of his trademark exotic, carnival vibes:
Solo vs Vega - The Love Ritual
[pelski highly recommends]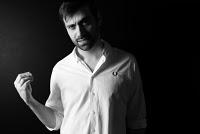 Solo aka Stefano Ritteri
Homework  turned a lot of heads in 2010 with their 'Fissa Tune EP' and now they're doing the same with 'Hudson Square' - their most interesting release to date. The Dutch duo are handing out a bootleg, in much the same vein as Joyce Muniz' freebie above, but this time touching-up Lenny Kravitz' 'I Belong To You'. Deep Latin percussion and a spatter of guitar help retain the original's suitably cheesy vibe:
Homework - Lenny
They're also kindly handing out their remix of Art Nouveaue's 'Paradise'. It's a lumbering exotic number, with a stripped-back tempo, a seductive flute snakes throughout the track amidst the soft roll of bass-pads:
Art Nouveau - Paradise (Homework Remix)
Darkly posted on the fun housey flexes of Jumping Back Slash a while back - I believe JBS coined his musical genre as 'afrotronical space music'...I have a blogger's sixth sense that as a name it may not take off quite like 'Nu Rave' or 'Fidget' did... Well, they've got Kwaito rework of an a deliciously sleazy r'n'b classic. He's also got a remix of Adele's glorious 'Rolling In The Deep' here. Although I'm not sure any of the Adele remixes can do justice to the original - no, not even that offered up by the increasingly unavoidable Jamie XX...
Jumping Back Slash - Heard It All Before (JBS Simba Zombo Relick)
'Peanut Butter Jelly Time' - originally an advert catchphrase I believe - has certainly had its fair share of quest appearances in club culture. It's popped up in numerous b-more bangers and now Claude Von Stroke and Christian Martin gives it a quirky ghetto-tech rework, all jumpy beats and fizzing bass:
Claude VonStroke & Christian Martin - Peanut Butter Jelly Time
Worthy remixes techno deity Juan Atkins on Scion A/V's latest free EP, working it into a Cumbia-laced bouncer:
Juan Atkins - Marz (Worthy Remix) Bonus:
Doctor Dru & Adana Twins - Juicy Fruit (Calm Down Winter Bootleg)
Pelski