Peanut Butter Fruit Dip & Rhythm Coconut Milk Review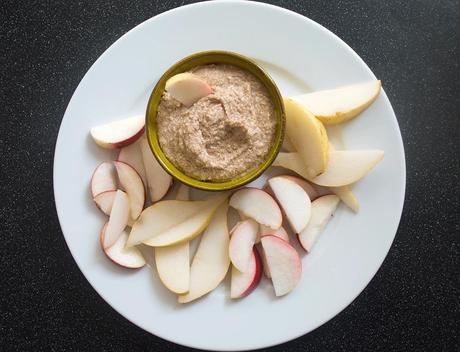 I was very excited when I was sent a sample of Rhythm Coconut Milk to try and was full of so many ideas of things I could do with it. The recipe I chose is quick and easy and perfect for keeping kids satisfied. So a bit about the milk first. I need to tell you that this is totally different to any coconut milk I have tried in the past. At first thought it could be mistaken for coconut cream but it is better than that even, it is pretty much coconut flesh all mushed up. There is no water added so what you are getting is pure coconut. Unlike many coconut milks this does not come in a can but actually in a pouch that you can keep in the fridge.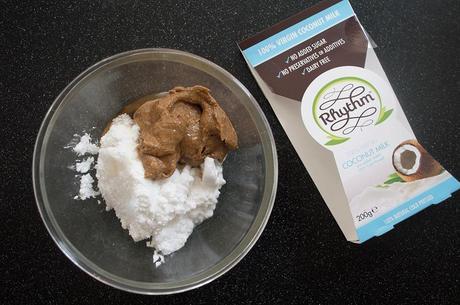 This 100% Coconut Milk is completely natural and would be wonderful in savoury dishes like a Thai curry but for me it is the perfect dessert milk. I think that it would be a great alternative for yogurt in a number of dishes and if you are making a cheese cake that uses some cream this would just be perfect. It has a wonderful coconut flavor and is just so rich. I want to try freezing some as well and seeing how it will be in a smoothie and an ice cream. I can see this being the next big thing and I can really recommend it for quality, flavor and just all round goodness.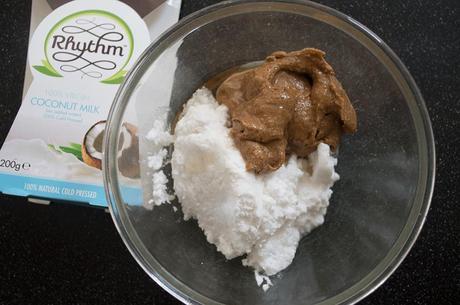 So on to the recipe which is literally stick 4 ingredients in a bowl and mix. We all love easy recipes especially when they are lovely and sweet like this plus don't for get the fact that it is actually good for you. One of the best things about coconut is it actually supports weight loss. It has been discovered that people who have coconut in their diet are leaner than those who do not, now that could just be down to healthy choices. However there was also the case of farmers that wanted to fatten up their cows and knew that coconut was full of fat so fed it to their cows and they ended up with the leanest cows around which suggests it is the coconut that helps.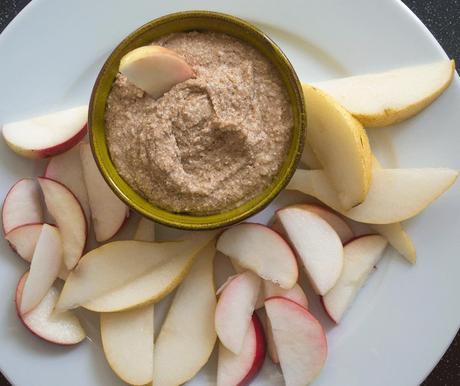 I have tried to add only a small amount of sweetness to this recipe to keep it low on the glycemic scale. When served with some fruit it is the perfect snack for anyone and although I have pictured it with apples and pears you could have it with a bowl of berries or a couple of plums which will also help to keep the whole snack low on the glycemic scale. When I did the analysis on this dip it came out with a glycemic index of 24 and an estimated glycemic load of only 1.5.