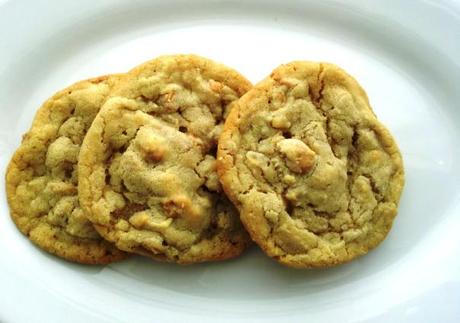 I have been truly blessed with the most amazing friends.

 

Not including my sister and cousin, I can count my friends on one hand. My first ever friend Jessica, we met when we were 4 years old and have been friends since. We were next door neighbors; or maybe I should say next field over. You know in the country, it's not really next door like city living is, (house on top of house
L
) another reason I love the country.

 

We were always in the same classes in elementary school, until I moved away
L
. But I would always visit and over the years we are still the best of friends. Of course with any great friendship there have been ups and downs but at the end of the day, she is and will always be one of my Besties!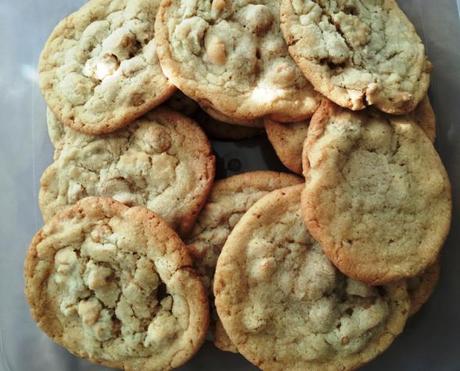 Jessie is one of those people who can eat and eat and never gain a pound, I wish. Her favorite cake is red velvet, but I always make her red velvet so I wanted to do something different this time.

 

Around Christmas time, she hinted about peanut butter cookies while I was baking her mother some chocolate chip cookies. Also here lately she has been hitting up Subway, just for their peanut butter cookies.
J
 

Now I have something different for her rather than just red velvet cake.
Although, I'm not a peanut butter lover, its growing on me and these cookies will definitely be added to my cookie list. Soft and chewy, just the way I like them.
Ingredients:
2 cups all purpose flour
1 teaspoon baking soda
1 cup shortening
1 cup white sugar
½ cup packed brown sugar
1 teaspoon vanilla extract
2 eggs
1 bag of peanut butter chips
Directions:
Preheat oven to 350 degrees F.
Line a cookie sheet with parchment paper.
In a small bowl mix together the flour and baking soda; set aside.
In a large bowl combine sugars, shortening, and vanilla and beat on medium speed for 1-2 minutes.
Add eggs, one at a time, and mix until combined.
Add the flour mixture and beat on medium speed until combined.
Stir in the peanut butter chips.
Drop cookie dough by tablespoonfuls onto the lined cookie sheets.
Bake for 10-12 minutes; move to a cooling rack for cooling.
*sadly I don't recall how many this recipe made; I packed them away without counting. I believe roughly 2 dozen*
Recipe adapted from
All Recipes