From Arizona Wilderness Brewing in Gilbert Arizona comes their "Peanut Brittle Ale". The beer pours an orange brown colour with a tan head. The aroma consists of peanut, lots of nuts, caramel and some mild roast. The flavour is of peanut butter, creamy nuts, caramel, toffee, vanilla and sweetness. The alcohol content comes in at 7.4% with an IBU of 20. There is no doubt in my mind that this beer tastes like peanut brittle. I am really happy I got a can of this from the Hoppy Craftsmen Podcast in trade.
Commercial Description: So yeah, we'll admit it, we are some momma's boys around this brewery. Not long ago, Patrick's mother ("Momma Ware") brought in some homemade peanut brittle. We went on a backpack trip and the crunchy, caramely, peanut butter goodness was the "best thing we've had in our lives" - or so it seemed with the cold and fatigue. It was a challenge to ourselves to recreate the delightful brittle. We used a combo of malts, lactose sugar, and dried peanut butter to nail down that color and flavor.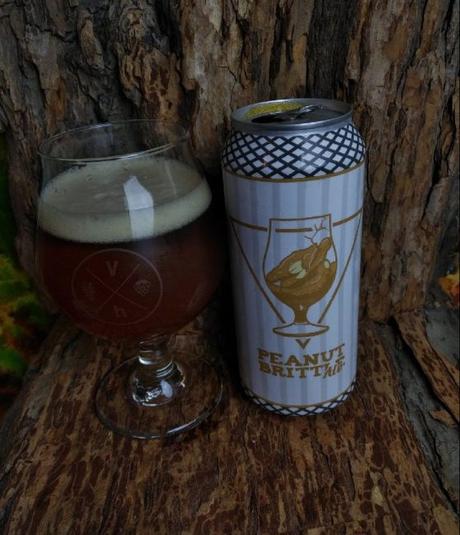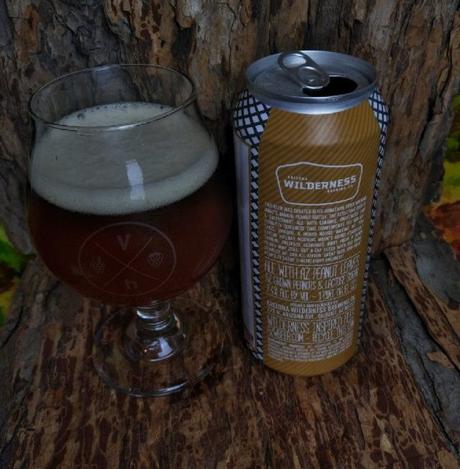 This entry was posted in Strong Ale and tagged arizona, Arizona Wilderness Brewing, caramel, craft beer, creamy nuts, gilbert, hoppy craftsmen podcast, indie beer, peanut brittle ale, peanut butter, sweet, sweetness, toffee, vanilla.