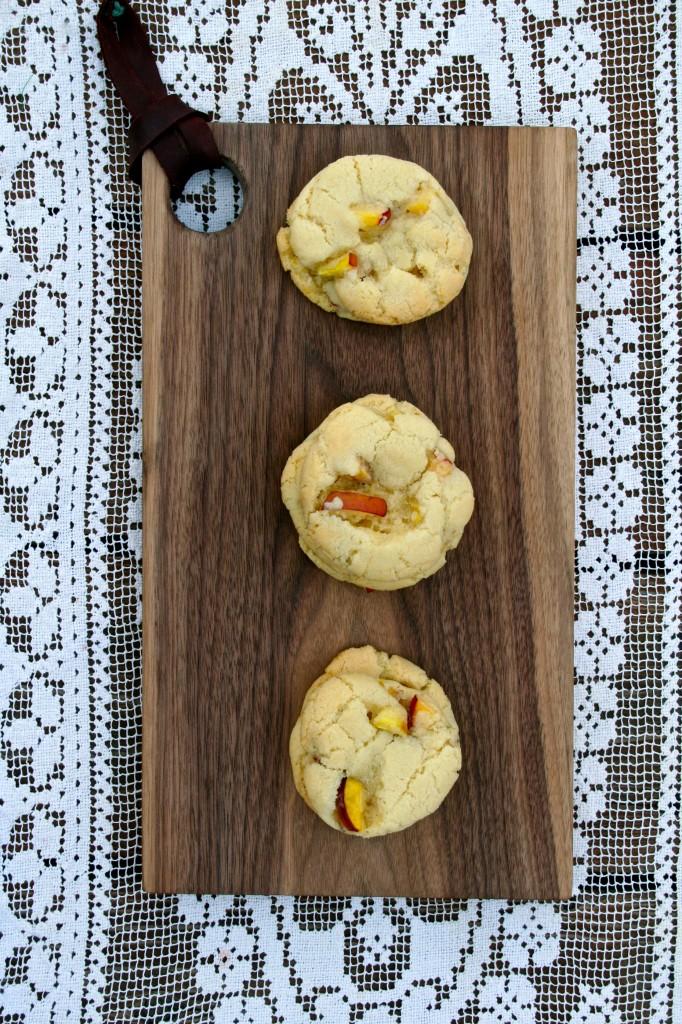 I'm still here! As much as I love posting, I look forward to the day that Lucy's arrival creates a noticed absence on the blog! I'm due on Wednesday, but three of my friends (also due next week) have already had their babies. Seeing pictures of those new babies makes me excited (and a little bit jealous). It doesn't help that I found my first stretch mark on my stomach last night. But all in good time. She'll get here exactly when she needs to.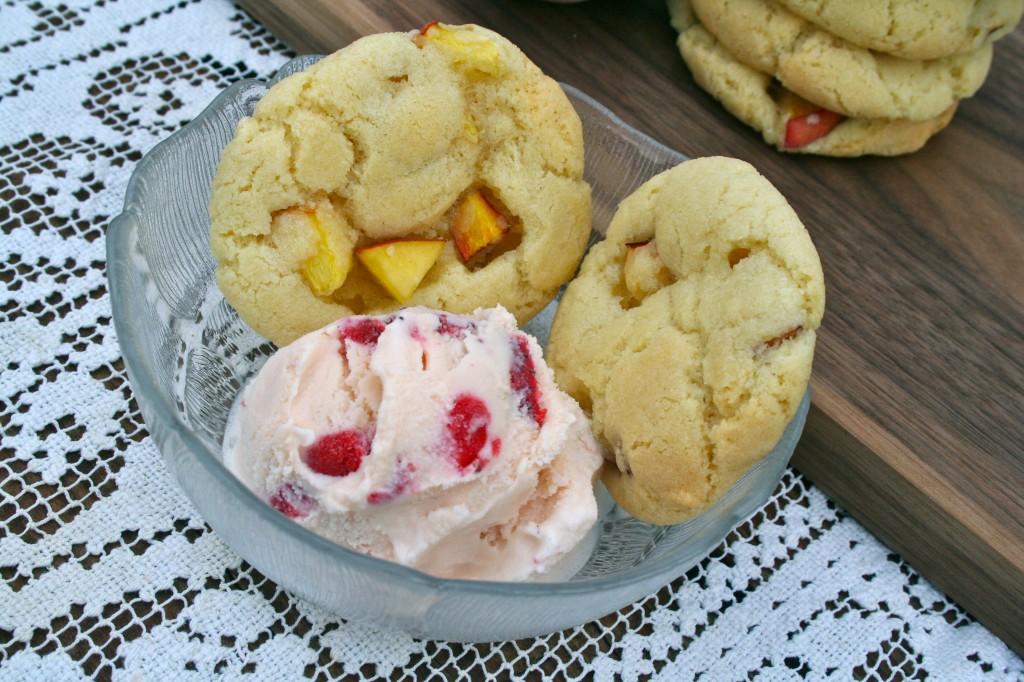 And considering recent events in Colorado Springs, it's a blessing she's stayed safe inside. We've experienced yet another horrific forest fire, which has already destroyed almost 400 homes. My sister and her family were evacuated on Tuesday. Thankfully, their house still stands but the fire is far from contained. The city has been cloaked in smoke. Not good for anyone's lungs but especially a newborn baby.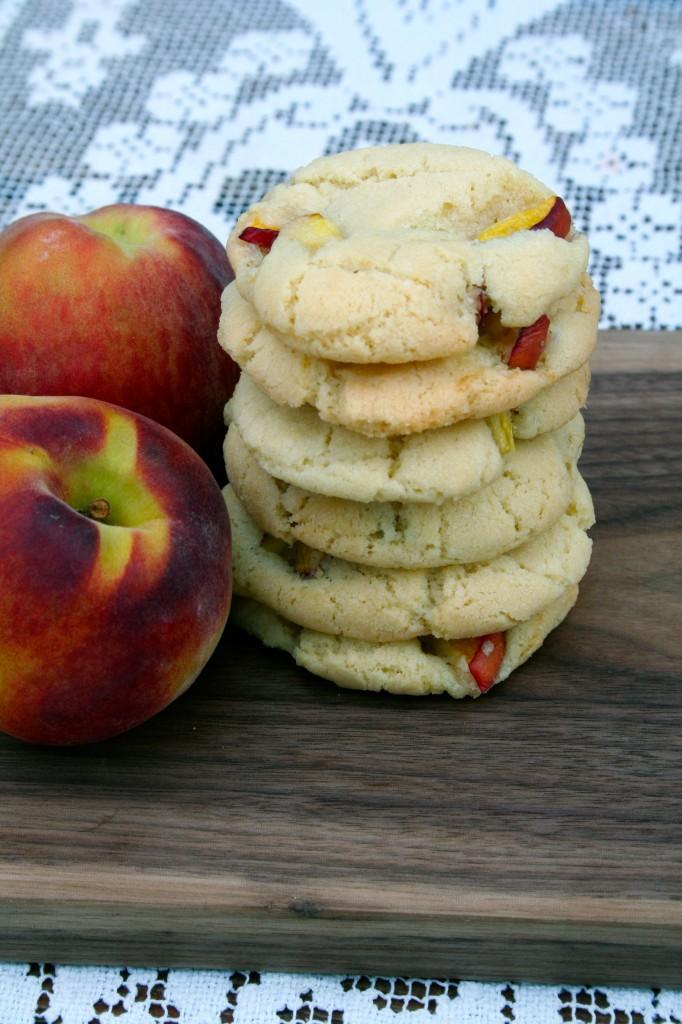 I've been spending time with my family and friends, and I've been organizing every inch of my house. Not only did I make these soft and chewy peach cookies yesterday, but I put the finishing touches on Lucy's nursery. So after a long week, a little dose of sweetness is bound to do everyone good.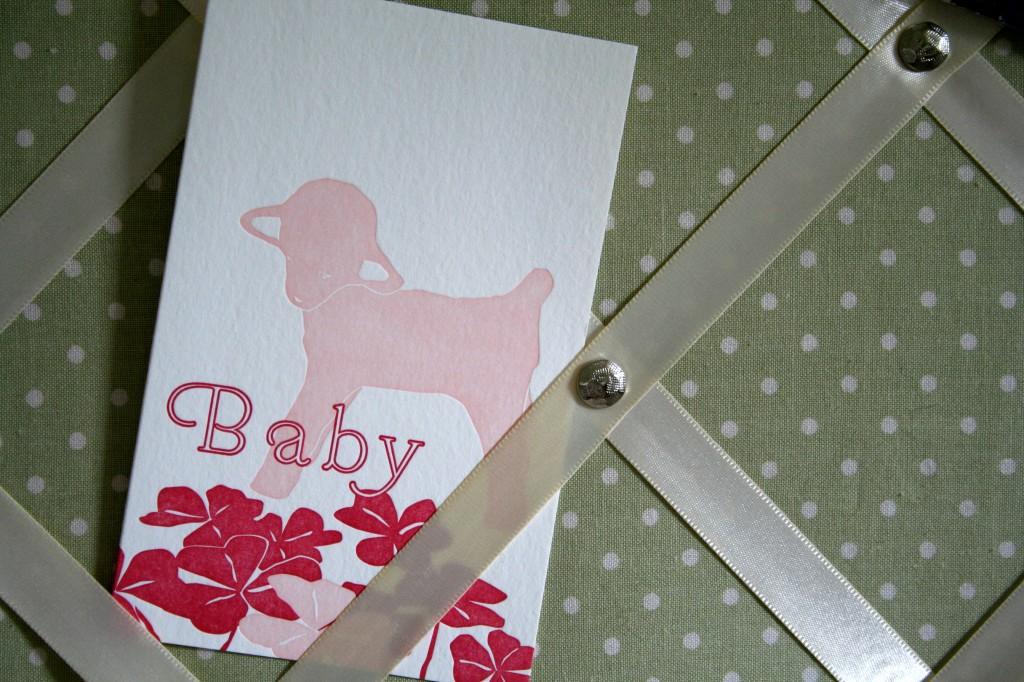 I adore this letter pressed card. Too pretty to store in a box.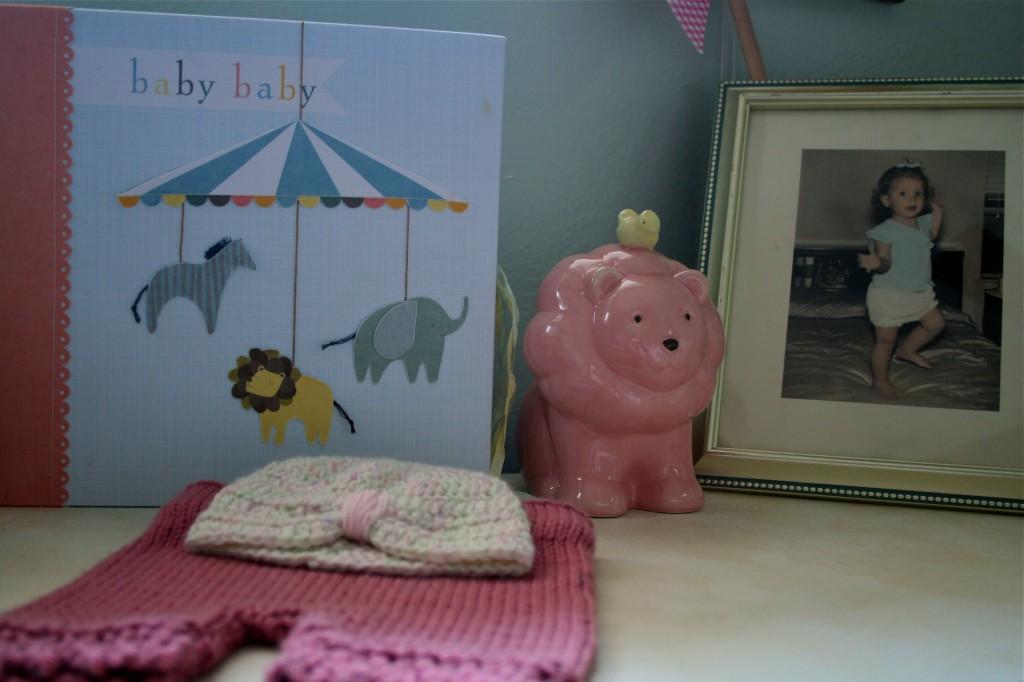 Baby book (completed and ready), a sweet picture of my mom, and two gifts made with love.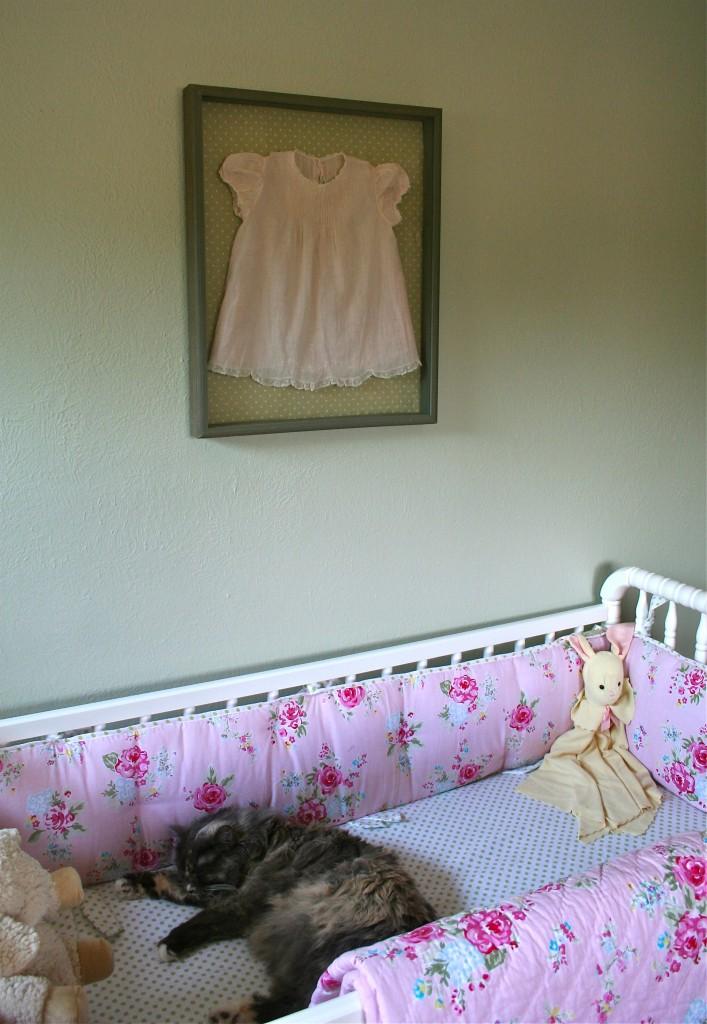 Someone's new favorite place to nap.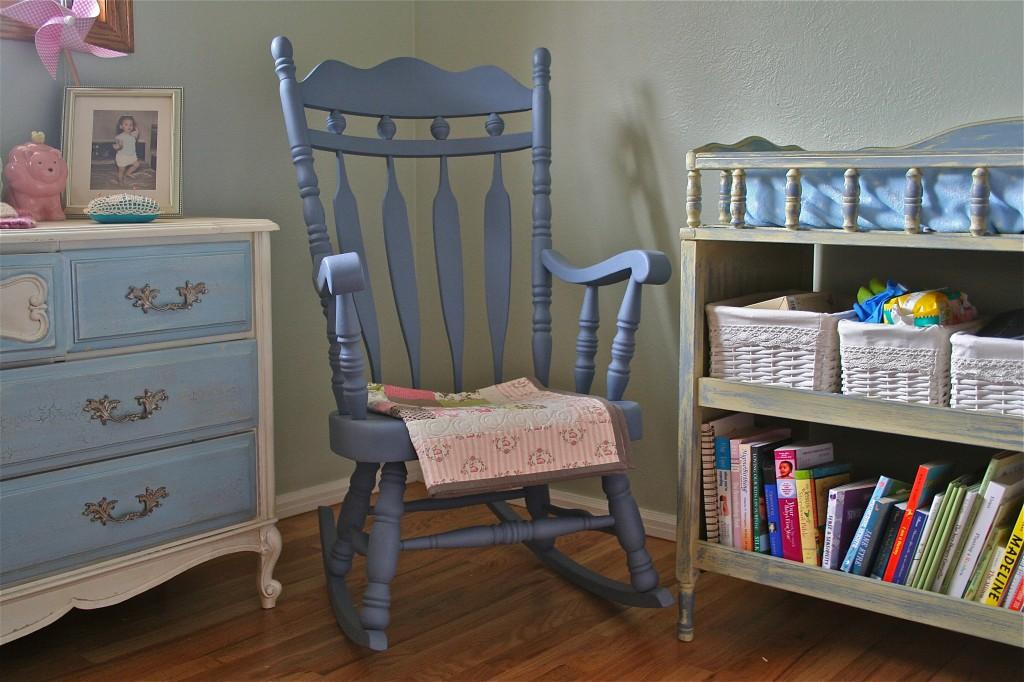 Rocker and changing table (painted by my mom) and a precious quilt made by Ryan's cousin.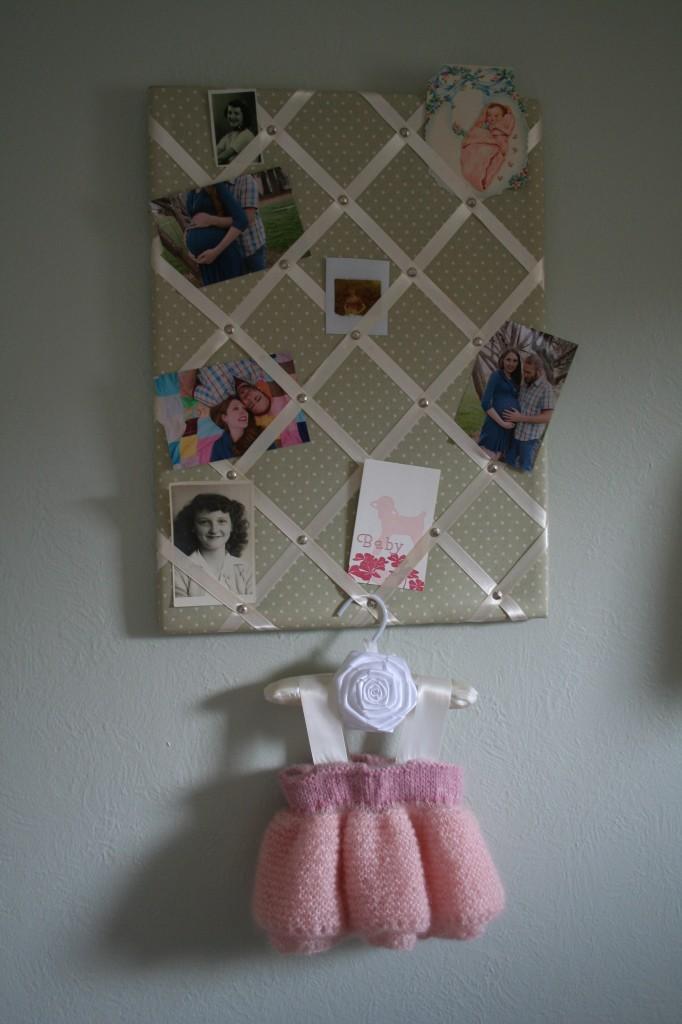 Peach Cookies
2 1/4 cups flour
1/2 teaspoon baking soda
1/2 teaspoon salt
1 1/2 cups granulated sugar
12 tablespoons butter, melted and cooled
1 egg plus 1 egg yolk
1 teaspoon vanilla extract OR 1/2 teaspoon raspberry extract (such a good addition!)
1 cup peaches, chopped (don't use ripe peaches as they'll be too soggy)
Line two cookie sheets with parchment paper. In a medium bowl, whisk together flour, baking soda, and salt. Set aside. In a mixing bowl, cream together sugar and melted butter (about 2 minutes). Add eggs and stir until combined. Pour dry ingredients into wet ingredients and stir until a cookie dough begins to form. Fold in fresh pizza. Allow batter to chill for 15-30 minutes in freezer.
Meanwhile, preheat oven to 325 degrees Fahrenheit. Remove batter from freezer and firm into large, 2-3 tablespoon sized balls of dough. Arrange peach cookie dough on prepared cookie sheets. Bake in preheated oven for 15 minutes (cookies should look slightly undercooked). Allow to cool completely on cookie sheets before removing (and enjoying!)
Monet
Anecdotes and Apple Cores