Like sand cascading down an hour glass, lameduck Obama's days as the worst President in U.S. history are ebbing.
But before he finally departs, the narcissistic POS is making sure to leave his mark on everything, including the logo of the Peace Corps — a volunteer program run by the federal government
On June 1, 2016, the Peace Corps announced that:
"Today the Peace Corps unveiled a refreshed brand platform that underscores the agency's commitment to engaging the next generation of Americans who want to make positive, lasting change in the world…. Built to fit Peace Corps' unique mission, the refreshed platform includes an updated logo with a bright, modern look…."
Below are the old logo (left) vs. the new logo (right).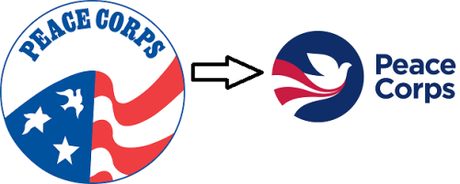 If you think the new logo looks familiar, here's why: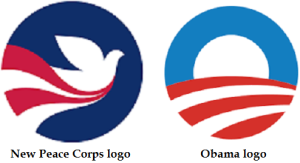 By the way, what if we turn the POS's logo upside down and replace its colors with blond?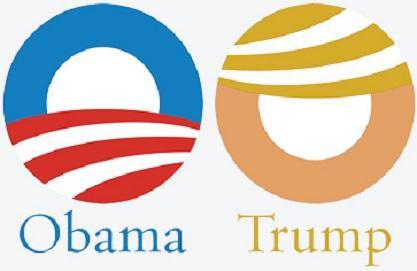 It's Donald Trump, the antidote to Obama! LOL
H/t FOTM's Anon
~Eowyn