Please join me at this upcoming art event! My artwork will be on display and it's a great chance to meet some local SE Portland artists if you are in the area.
Ben Will Gallery is hosting a Portland Open Studios Preview Show for the artists in Community 6, which includes nine artists selected by Portland Open Studios to represent Foster-Powell, Mt. Scott-Arleta, South Tabor, Woodstock and Creston-Kenilworth neighborhoods.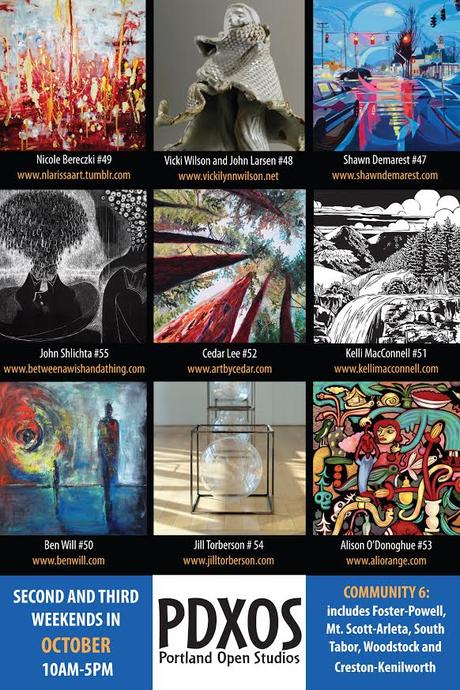 Portland Open Studios 2016 Community 6
This Preview Show will feature live music with artists in attendance from these areas to talk with you about their art process and the Portland Open Studios Tour on the 2nd & 3rd weekend in October. All art, prints, sculpture and ceramics by the artists will be for sale at Ben Will Gallery.
Mark your calendar! Saturday, August 13, 5:30 pm at Ben Will Gallery, 4533 SE 67th Ave, Portland, OR 97206.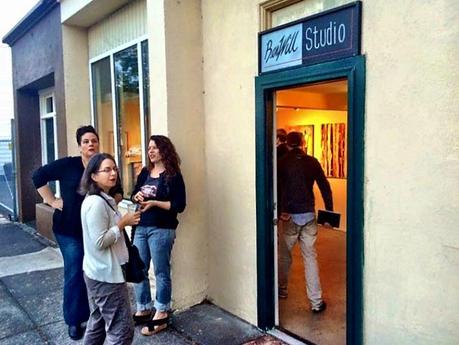 Ben Will Gallery, Portland, OR
The artists in this exhibit are Cedar Lee, Nicole Bereczki, Shawn Demarest, Kelli MacConnell, Alison O'Donoghue, Ben Will, Jill Torberson, Vicki Wilson, and John Shlichta.