I have been on a cutting machine learning curve and so I have been busy.A celebrity event designer who  is my repeat client  sent me an email asking if I could recreate this gorgeous cake in paper for a bride,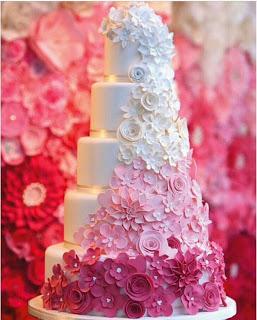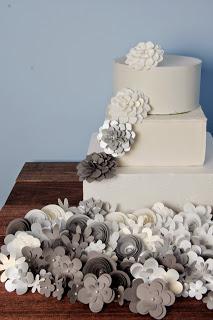 but in shades of silver and grays.I have a lot on my plate with the holidays too inbetween but it looked too enticing to let it go:-) (which is why I end up taking up some "crazy" ideas...) and maybe why I am still doing my business creating paper flowers:-)

I created all these using the "old"  Pazzles cutter that I have - is a very nice machine once you get the hang of it and cuts beautiful . I loved how these paper dahlias came along and I will be improvising on it for sure!!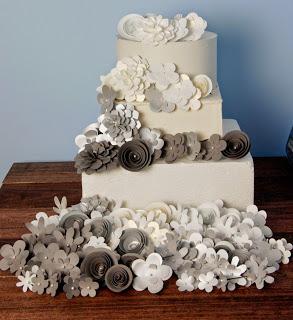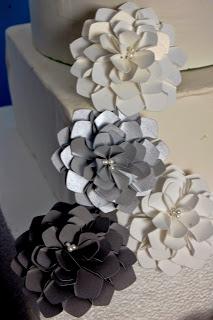 I just didn't have the turnaround time to place it on a real cake but I am hoping I will get back a picture on how it looked on the cake.