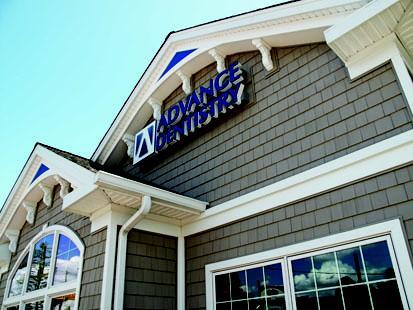 It is no wonder that Dr. Scott Sayre – who dedicates himself to caring for the health of 2,500 squadron members around the world as commander of the 445 Aerospace Medicine Squadron (AMDS) in the Air Force Reserves – would want his private office, Advance Dentistry, to put patients first. Dr. Sayre has had to renovate his office three times over the course of his career to accomodate the dramatic growth in the number of patients his practice sees.
The most recent build out completed in May 2012 demonstrates his desire to give his patients the best dental experience possible. His new office goes beyond just having a warm and welcoming design and more space to increase the efficiency of his practice. The new Advance Dentistry includes a call center to provide better customer service, consultation rooms, and recovery areas, including more rooms for IV sedation. He even realized the need to hire more dentists and build more operatories to support the recent growth. Dr. Sayre also embraced a wide-range of new dental technology, which he believes is vital to providing the best possible care for his patients.
Read more about Dr. Sayre's latest renovation and get ideas how you can make your office more patient-centered.