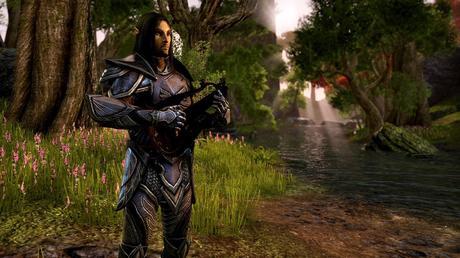 The Elder Scrolls Online's subscription model has been defended by Ryan Dancey, CEO of Pathfinder Online developer Goblinworks. According to Dancey's figures, MMO subscriptions bring an estimated $100 million to the western market on a monthly basis.
Per Dancey, free-to-play MMOs which make use of microtransactions are a bit more difficult to estimate but he suspects the revenue doesn't event approach 50% compared to subs.
"It's even harder to estimate how much revenue is being generated from microtransactions (MTX), but it is extremely difficult to imagine that the revenue even approaches 50% of the amount being paid as subscription fees," he wrote in a guest blog on MMORPG. "Half the subscription revenue is coming from World of Warcraft and Blizzard has just begun to dip its toe in the MTX revenue stream.
"MTX revenue will clearly increase over the next several years but until and unless there's a major shift in the market, it will remain a junior partner to subscriptions in terms of revenue generation.
"This may be the internal justification ZeniMax is using to benchmark its budget for Elder Scrolls Online. Skyrim, the most recent single-player entry in the Elder Scrolls franchise, is reported to have sold approximately seven million units, which we can impute translates to something like $210 million in revenue. If the MMORPG can carry that kind of weight, its budget becomes suddenly very rational.
"The era of MMO subscriber transparency has ended, but we can still make some educated deductions about these revenues and subscriber totals. It's impossible to confirm these figures without the cooperation of each game's developer and none of them are going on the record anymore with these figures. But by triangulating from press releases, SEC (and other government filings), talking to industry insiders, and looking at anecdotal evidence from many sources, we can get into the ballpark for some analysis."
You can have a look at Dancey's monthly MMO revenue estimates below.