I love my pasta. But last week, I attempted to make my first-ever pasta bake – the most important word in this sentence is the one which precedes the word 'to'…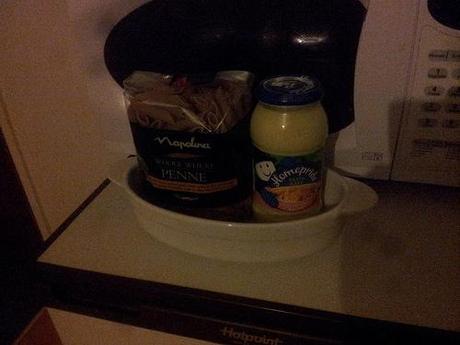 Key ingredients for a pasta bake.
It was actually about two-weeks prior to this that I bought the ingredients above. But when I first removed the jar from the cupboard and, upon reading the cooking directions, it quickly occurred to me that a pasta bake is in fact very different to a pasta sauce! So, I had to wait another fortnight before purchasing a heat-proof pie dish as part off the weekly shop (these were out of stock, surprisingly, during the following week).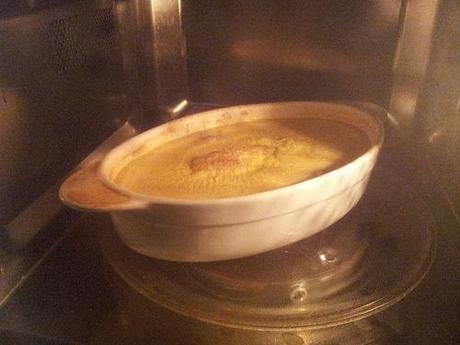 Warming.
Following the instructions, I filled the dish with the pasta, covered that with the sauce and then added the specified amount of water to the mix before placing it inside my microwave.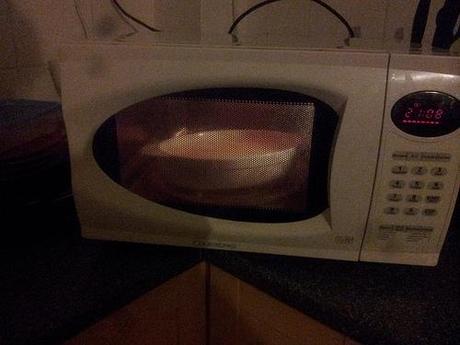 21 minutes to go…
Perhaps that's where it went so very wrong… I cooked it for the entire duration as instructed, plus an extra 5 minutes at the end because it 'did not look right'. Does this prove that a 'combi' microwave is not fully comparable to a stand-alone oven?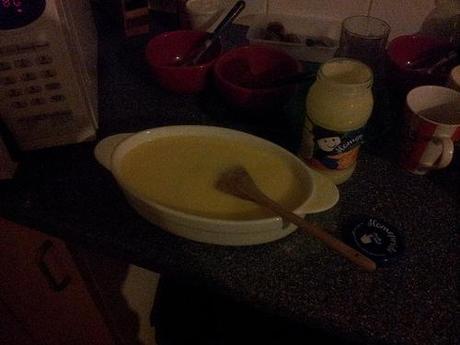 It's a bit wet.
My 'bake sauce' (well, I'm calling it sauce) came out of the heat with the consistency of running water. Deep within which, I suffered the misfortune of biting in to pasta with a strong rubber-like consistency.
It wasn't pleasant. Although my stomach wasn't left feeling empty (or ill, for that matter), I think I had to eat something sweet afterwards to help eradicate the acrylic taste. While examining the jar after washing it out, I noticed that this recipe apparently 'serves 6' people as well.
Well, I bought another jar on my shop last week and I'm intending to attempt a second effort once I've got my new oven (hopefully, this weekend). I'm not a fan meals-for-one that require an eternity to bake but, as I said at the beginning; I do like my pasta and I would like to be able to add this to a list of dishes titled: 'I can make'.
I know you should never re-heat rice but is it okay to re-heat pasta?
I've been cooking (and burning) other things lately and I'll be short to write about those very soon!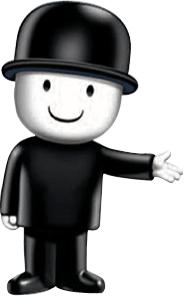 [Image from homeprideflour.co.uk ...This new blinking-Fred is extra creepy, just FYI!!]
Fred
Homepride
Thanks for reading.