Wanted to share some materials we executed for a bride having a small "getaway" wedding at Florida's
fabulous
Carillon Beach back in April. 
The color palette for this project was soft and had a tropical feel. The client also wanted something laid back, but still elegant...

Florals primarily dominated the look and we rendered a line drawing indicating one of seven dune "walkovers" to the beach. This drawing was used on customized koozie's as well as the cover of the passport booklets.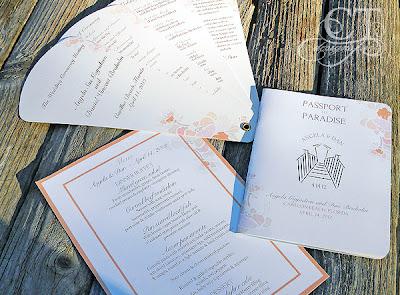 Four petal fan style programs, passport booklet for welcome bags and menus...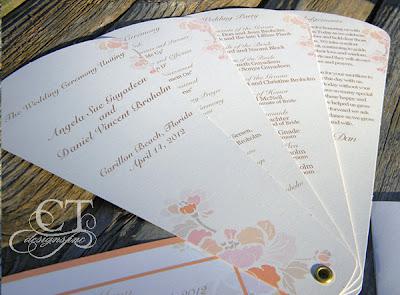 Closer look at the petal shaped program. Great color palette of soft
oranges, khaki and pinks used.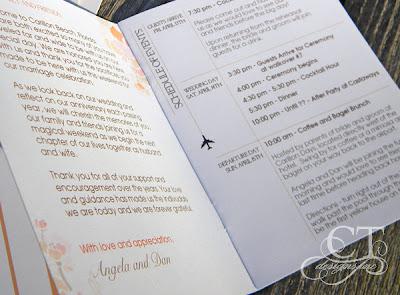 Peek at the inside of the passports placed in welcome bags for guests...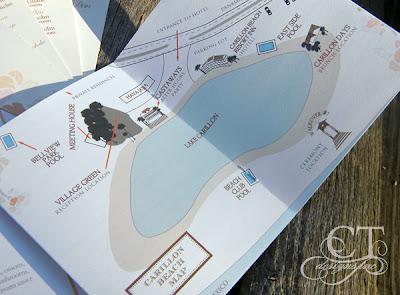 Passports included aerial shot of Carillon Beach so guests had
a good handle on where things were located...