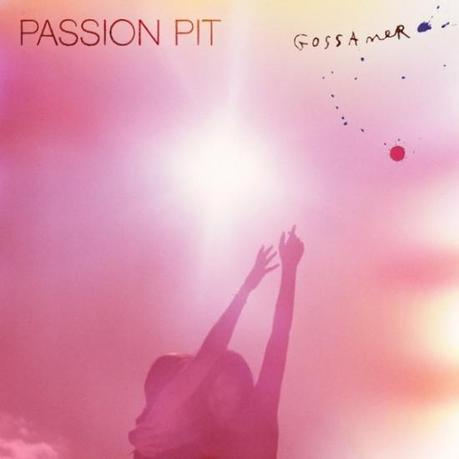 With the release of 2009′s Manners, the debut album from a then little known, eccentric-sounding outfit by the name of Passion Pit (@passionpit), the then Boston-based band transformed from a wonderful one-man bedroom project to celebrated indie rockstars almost instantaneously. The record's colourful, multi-angled approach towards indie/electro pop radiated an infectious, unshakeable quality that would crown it as my favorite album of the year. Their latest effort, Gossamer, is the group's first collection of new material since then, so…no pressure right?
To say that I had high hopes and expectations going into the group's sophomore record would be an unmeasurable understatement. I was really hoping to fall for the charm and beauty of Passion Pit all over again. The more realistic part of me, though, was quietly preparing myself in case lightning couldn't indeed strike twice.
Thankfully, both my hopes and wishes for Gossamer were sincerely met — the record is a truly beautiful form of expression through sound. This is the sort of album which has instant surface appeal, yet has so much more to be unearthed during multiple plays. As with their first outing, the band have pieced together a really impressive, exciting and progressive collection of songs composed of both digital and analog instrumentation, effects and imagination. The sound of Passion Pit's sophomore is rich with refreshing synth sounds, crisp rhythmic patterns and percussion, soaring vocals, strings, brass work and keys. Not to mention, a collection of after effects and additional electronics which add a serious crackle and glimmer to the proceedings.
By placing strong, catchy melodies in the foreground, the record quickly catches and draws you in. Yet, behind that, a series of subtle mechanics and dynamics keep the pace moving effortlessly. At times, Gossamer slows itself down, giving time to reflect, then counters that period with a series of grand, majestic and emotional bursts of melody. Whether that emotion be the sheer joy brought on by the likes of "Carried Away" and "I'll Be Alright", the poignancy of "Take A Walk" or the heartfelt melancholy exhibited in "It's Not My Fault I'm Happy", theres no getting away from the fact that Gossamer has the ability to break the fourth wall and evoke strong feelings.
I couldn't be happier with how this record turned out — it does everything I was hoping it would and more. I know we're only halfway through 2012, but as far as I'm concerned, Passion Pit may have just delivered another album of the year in Gossamer.