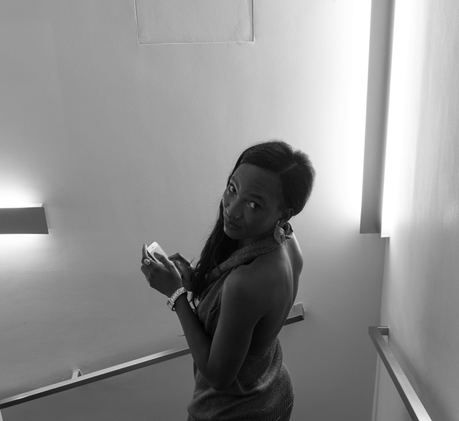 When Justin sang "am bring sexy back" in my head it goes along this way " am bringing a sexy back"
That has been my theme for the last fashion two events I attended this past month.
Since it is Friday and I am sure most of you are quite excited to go out and party the weekend away, I am sharing this look in the hope to inspire .
My
aim
is to build a backless army of stylish party goers, is that a thing or not?
This is another event look sponsored by Crochelle, remember the previous blush pink dress we love so much?
I wore this look on a Friday night to the Athens Fashion Room Service, which is basically an evening of mingling with new greek designers and partying with Absolut and the staffs of Ozon Raw magazine hosted in two Athenian hotels.
I was at the Fresh Hotel event and also kind of drop by the Grecotel on for a picture at their artsy lobby.
I discovered new creatives and took a moment with the girls at Lommer bag room to congratulate them on their recent addition to the brand.
I did had a blast even though i couldn't stay long due to some rude guy making some nasty comment about me.
Style Tip
One thing people always ask me about a backless dress is "what bra do I wear with this dress?" The answer is one my dears
Silicon bra
or if you are like me no bra at all !!!
Will you be partying in a backless dress this weekend? Whatever you do this weekend, have a
BLAST!
I wore: 
Dress c/o :  Crochelle (Thank you for dressing me for my events)Shoes: TamarisBag: Escada
Hair c/o : Hair Rock
Lipstick: Mac "Ruby Woo.
                                                                                                                 Photography by : Katerina S