This shampoo created a buzz when it was launched. "with the goodness of BEER… " you can say. I am bored of writing long reviews so I am trying to keep this short.
It says in BOLD letters "With REAL BEER". That doesn't mean you can drink it. So, everybody knows beer and its goodness, talking in terms of conditioning the hair here. This shampoo is available in all the big stores or you can even check it out online. I found it reasonable for the price.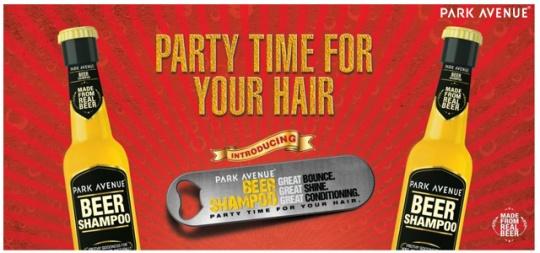 Ingredients:
Aqua, Sodium Lauryl Ether Sulphate, Beer, Dimethiconol (and) TEA Dodecylbenzenesulfonate (and) Laureth-23, Cocoamidopropyl Polyquaternium-10, Guar HydroxyPropyltrimonium Chloride, Bis( C13-15 Alkoxy) PG Amodimethicone, Methychloroisothiazolinone & Methylisothiazolinone, Benzophenone-4, Tetra sodium Edta, Citric acid, Diethyl phthalate, C.I 15985, C.I 19140
Alcohol content: 0.25% w/v Diethyl Phthalate.
Net quantity: 200 ml
MRP

 

Rs.160 (INR)
Review:
It contains a lot of chemicals, but I am not a herbal products only person so I really don't care much until it makes my hair beautiful. I don't usually take a lot of care about my care and when the bottle said shampoo + conditioner in one! I was more than excited.! I don't have to go through the routine of conditioning and stuff.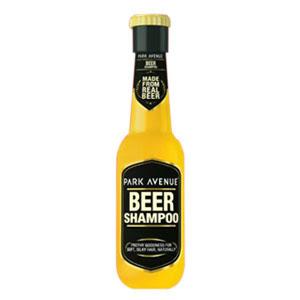 So anyways… This shampoo worked really nice when I used it after oiling my hair the previous night. It made my hair soft and shiny. Added a little bit of bounce but I won't say noticeable. At least it did not make my hair feel limpy or heavy. So *happy*
Now when I used it without oiling my hair. I felt it made my hair a bit cry. I have an oily scalp, so skipping oiling is not a big problem for me. But even then I found my hair a bit dry. So I added up by using some conditioner the next time I hadn't oiled my hair beforehand, and it worked.
So don't rely on complete conditioning by this shampoo. You either need to oil your hair or use a conditioner.
Pros:
Affordable
Makes hair smooth and shiny
Little volume
Cleans well
Cons:
Doesn't foam much
Has "BEER" smell
Not travel friendly
Need to use something for conditioning.
Rating: 4/5
Ciao…!!