The fun thing about social media, besides having to tell people about your every action and thought, is that you can interact with them about a number of topics. I have a series that I sort of do from time to time on my movie blog and here called "First thing..." which is about first impressions/thoughts on a movie or place. Adding a slight twist to that, this time I asked my twitter and Facebook friends to give me one tip about the city of love, Paris.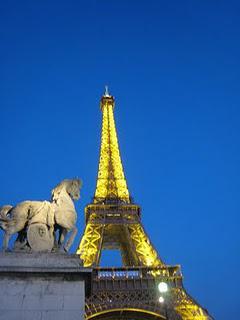 Photo: Vipul Swarup
So, here are some Top Tips about Paris;
Kevin Kinsley:

Spend one night off the beaten path. Just a few blocks in almost any direction from the tourist centers brings you into quiet little residential districts where you might actually meet someone who doesn't view you primarily as a customer or nuisance.
Jennifer Capps:

Set aside a day to go out to the Rodin museum. Unbelievable sculpture garden in a less hectic part of town.
Sarah Dragon Sehnert:

Agreed with Jennifer's tip.
@SuperDuper_Chic:

Avoid all eye contact with the people selling stuff near the Eiffel Tower. They love to harass tourists and force you to buy stuff.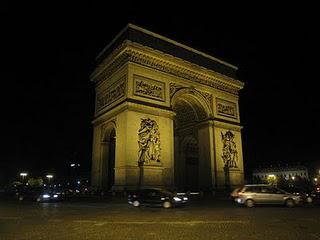 Photo: Vipul Swarup
Ratan Modi:

Go up the Eiffel Tower for great views.
@Zinematic:

Use the Metro, it's incredibly easy to get around and even a basic grasp of French will get you where you're going.
Vipul Swarup:

If you go to Disneyland - do the Tower of Terror ride and don't bother buying the 'fastpass' - it's not actually much quicker. (not admitting I went to disneyland, of course)
As for my contribution;
Walk:

Paris is a great place to explore while walking. I'm not only talking about those long walks lovers take holding hands, but just skipping any other mode of transport and taking in the fresh air and in the process getting some exercise. Obviously, you need to have time for this, otherwise as stated above the Metro is simple and fast.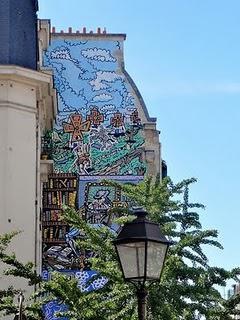 Photo: Vipul Swarup
Climb:

You might think I'm a health junky. I'm not, but I do recommend that if you are able, climb up the Eiffel Tower rather than taking the elevators. Exercise apart, there is a somewhat childish sense of achievement when you reach to the top and the views along the way are pretty nice as well.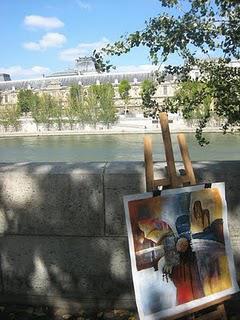 Photo: Vipul Swarup
Smile:

I've been to Paris four times and not once have I come across a local who was not willing to help with directions or any other information. It's a gross misconception that Parisians don't help non-French speaking individuals. If you smile and are polite I'm sure someone will help you out. It's always good to ask the person if they speak English rather than expecting that they do. I know this is very basic knowledge, but sometimes we all tend to forget about it in the moment.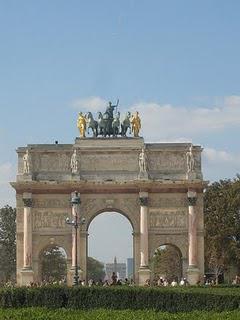 Photo: Vipul Swarup
Say Cheese!:

Like any good tourist always keep your camera ready because Paris is full of hidden treasures. I found the French names of English language films quite interesting. Walking around you are bound to find some amazing street art, and who knows maybe even a Banksy (No! I didn't get to see one, but I know people on Instagram who have posted his street art from Paris).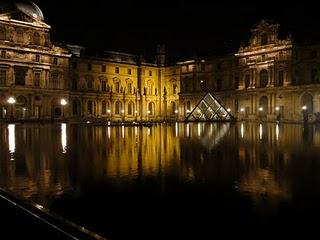 Photo: Vipul Swarup
When the Sun Sets:

Paris transforms into a completely different city when the sun sets. A night out in Paris is a MUST!
Before I forget, make sure you watch the 2006 movie Paris, Je T'Aime (Paris, I Love You) before your French adventure. It's the perfect movie to put you in the right mood for an amazing time in Paris.