by Kevin Young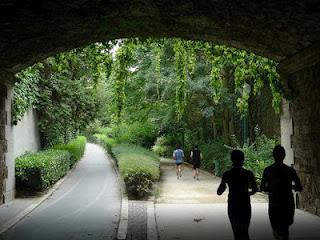 The High Line Park in New York City, designed by James Corner Field Operations, project lead, with  Diller Scofidio + Renfro and Piet Oudolf,  is considered to be a remarkable and amazing modern urban park, which is heralded as being an incredible way to reinvent an elevated freight railroad spur. However, the High Line Park is not as original as many people think. The Promenade Plantée in Paris, France runs for 2.8 miles – 1.8 miles longer than High Line Park – elevated above the streets of Paris, and has been a vital pedestrian greenway through the city for nearly 20 years. It too renovated an old elevated rail line and turned it into a pedestrian escape from the hustle of the city.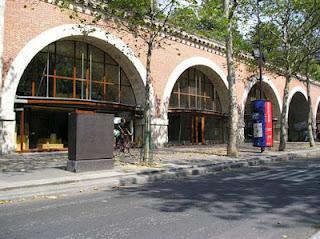 The elevated Viaduct des Arts was originally a railway until 1969, and was later brought back to life in 1986 as a renovation project. The top was transformed into a park, much like High Line Park in New York, and the arcades beneath the viaduct were transformed into spaces for art galleries and artisan workshops, forming an active street façade at ground level. Its services are two fold – providing a place for people to walk or run, and enjoy the park setting removed from traffic, while also providing many amazing shops, galleries, and even some cafes, forming an active edge along the street below.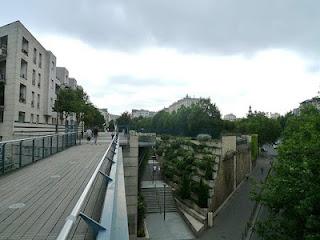 It is a gorgeous experience from above and below, and is the essential green belt in Paris. Often overlooked, it is one of the first elevated parks ever built, and is certainly the first one that was converted from an old rail line. It has an interesting way of connecting to the history of Paris by utilizing an old structure and giving it a fresh look, feel, and use.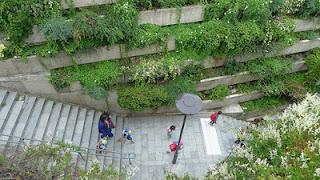 Arguably, Paris' Promenade Plantée is more successful than High Line Park as it engages the city on more than one level. Be that as it may, High Line Park is equally as important to the urban landscape of New York as a green belt that has lead to an explosion of real estate developments in the surrounding neighborhoods, and acting as a catalyst for similar developments across the United States. Both can be used as case studies to show that inspiring, innovative, parks and public spaces an integral part of redeveloping overlooked infrastructure in our urban environments.