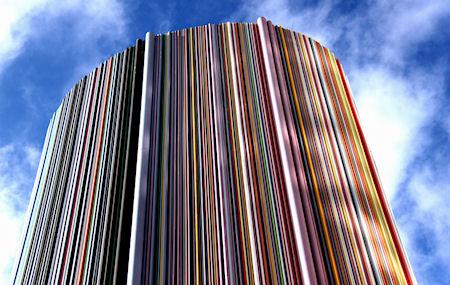 image credit: fritscdejong cc
Walk around Paris' La Défense district and you can't miss it. Like a giant stick of candy, Cheminée Moretti dominates its surroundings deliciously. Designed by late French artist Raymond Moretti, it reaches towards the clouds like a rainbow-colored skyscraper - albeit with no doors or windows.
Also known simply as Le Moretti, the structure was completed in 1990 and inaugurated in 1995. The multi-hued tower is really a 105-foot (32-meter) high ventilation chimney that has been covered in 672 colored tubes made out of durable fiberglass.