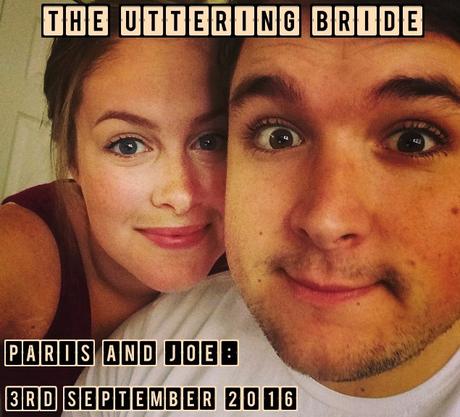 The past month has been seriously productive and we have now booked videographers and a band! We had many a deliberation on whether or not to have a videographer. The cons were the cost and that Joe thought our wedding would end up having more "paparazzi" than guests. (Not one to be dramatic, clearly.) I loved the idea of being able to re-live the day in movement rather than just through stills, and I also loved the thought of having some guest messages captured a few beers in when the party was in full swing. Many a friend told us that not having a videographer was their biggest regret but we still sat on the fence. It was so hard to find wedding videos that didn't make me cringe – be it the music or the cheesy couple shots – so we actually only found two that we loved. We eventually bit the bullet and met with Ignite Films at a Café Nero and immediately hit it off, chatting about our jobs, relationship and wedding plans. Just like the photographer, we left the meeting without a doubt in our minds that these were the chaps for us. And I say chaps because there are two of them! Which is great because I will get a peek at Joe's pre-wedding prep, which I already imagine will consist of booze, booze and more booze. God help the registrar.
We booked the band through Alive Network which I would completely recommend doing. Not only do you know instantly which bands are available on your date, you also get a handy quote based on your date and location so a quick search allows you to find something perfect for your budget. Plus, most of the bands do a video introducing themselves and the music that they play which lets you get a feel for who they are. After a week on Alive Network I think I have heard enough renditions of Mr Brightside to last a lifetime! But we finally whittled it down to Teenage Kicks – a three piece from Brighton who couldn't have designed a better playlist for us if they tried. They provide a free DJ service between sets and learn your choice of first dance song so I am pretty pleased with our choice.
In general wedding planning news, I am realllllllllly struggling to choose a color scheme. The mezzanine level where we will actually get married is simple and I have decided to have all white/cream with possibly a hint of gold. I'm picturing paper lanterns, festoon lighting and a beautiful floral arch built from all kinds of white and cream flowers – I recently found out that my front running flower, the anemone, wont be in season which I was super gutted about. But downstairs where all the good stuff happens I want a frenzy of color with a proper party feel. It really boils down to two schemes – reds, oranges and pinks, or turquoises, purples and blues. I am feeling slightly more swayed toward the former because the flowers in those colours are just amazing, but I am sure this battle will rumble on for a good few months. I am already planning cream bridesmaid dresses so that I don't have to commit to a color scheme until the last minute – some good forward thinking if you ask me!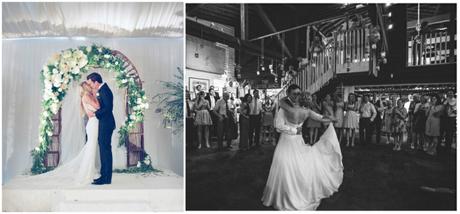 The perfect arch, and a gratuitous shot of our awesome venue.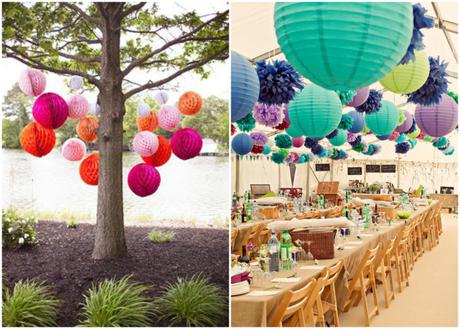 Spicy vs tropical brights?!
So there you have it, a few more things crossed off the list and I am starting to see what our wedding day will look like. Let me know if any of you also deliberated over a videographer and what decision you eventually came to. And any opinions on the color scheme would be great too!
Paris x