Hello, hello, you collection of gorgeous people. Paris is back, and she has quite the wedding bombshell to drop. I've been racking my brains trying to think if I had any major wedding wobbles and I don't think I did… other than the Miu-Whos of course. Anyone remember that saga?? I'll let Paris take over from here, but if any of you have experienced a change of heart during your wedding planning experiences, then I'm sure both myself and Paris would love to hear!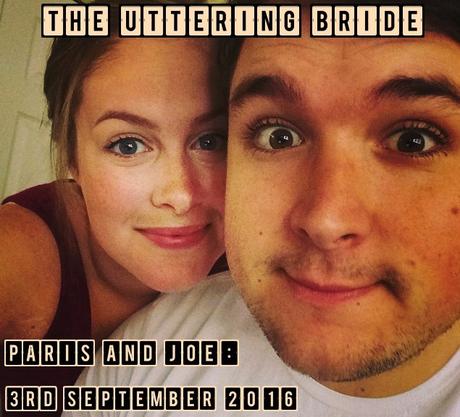 It feels like forever since my last blog. What with a week in France for my first ever ski trip (no broken bones, hooray!), and then the most hideous chest infection which took two weeks too long to shake, I admit I haven't had much time to sit down and write. On top of all that, I have had my first Wedding Wobble. And what a wobble it has been!
It all started while sharing a delicious dressed crab salad with Joe at our favorite Whitstable restaurant, the Lobster Shack. If you cast your mind back to my venue blog this restaurant was also a venue that we had considered. We tend to visit this place regularly in the summer, ever since Joe discovered it with some uni friends in his first year, and it does amazing fresh local fish dishes. This was an unusual wintry visit after a need for some shellfish to cure a particularly bad hangover.
So there I am, a mouth full of crab and enjoying the winter sunshine and the decorations left over from yesterday's wedding (twigs wrapped with fairy lights and hanging jars – beautiful!) when Joe wonders out loud why we aren't getting married here. And my immediate response?
"I don't know."
Cue Joe's Dragons' Den style pitch. It's one of our favorite restaurants. We have lunched there for years. We will lunch there for years to come. It's coastal. We are coastal. It's old and rustic. It has a history. It feels right. For a person who struggles with indecisiveness this was turning out to be a less than relaxing lunch and the chance of curing my hangover was looking less and less likely!
My counter pitch went a little something like this:
You know that thing where you book something and pay money? Yeah, we have done that. The barn has a history. The barn is a blank canvas. And then I couldn't think of much else. It turned out the barn didn't have as much of an emotional tug on me as our little old lobster shack. Joe had planted a seed that began to grow and grow.
Since that lunch we revisited the barn. Joe didn't play air guitar on the wonderful stage, which saddened me, and I felt like I was saying a final goodbye to the venue we had gotten so excited about only a few months before. When I really sat down and thought about it I knew in my heart that the Lobster Shack was "us". Joe, as smug as ever, reminded me that when he first took me to the Lobster Shack he told me it would be where we married and that when we got engaged it was the first venue we saw together, on his request. In turn, I reminded him that he could have bloody well said all this approximately 3 months ago when we were booking a different venue.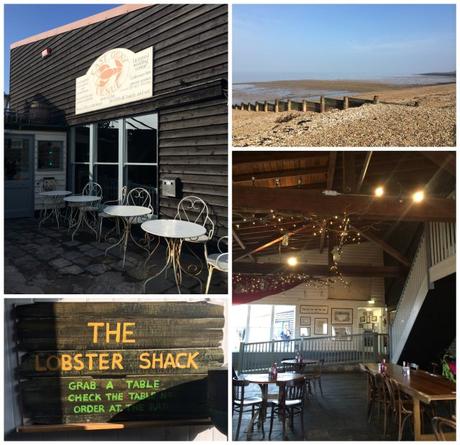 Our heart of hearts… the Lobster Shack, Whitstable
Not long after, we booked our second venue. And cancelled the first. Luckily, the barn had required a somewhat modest deposit compared to what was required to book the Lobster Shack so the budget hasn't taken a massive beating.
For me, the barn will always be the one that got away. It feels right to be marrying at the Shack, I am happy with the decision and I have thrown myself into finding a place for my beloved floral arch. But oh the beams, and the high ceiling, and the orchard at the barn! Can't I have two weddings??
Paris x