sat down in her bedroom with a guitar and a lot of breakup feelings, and she ended up with wilted, her debut solo album.
Known widely as a model and activist, and the daughter of the late King of Pop, Michael Jackson, Paris says that she's always been interested in music, writing her first songs at 13 years old. And earlier this year she released an EP as one half of The Soundflowers (with now ex-boyfriend Gabriel Glenn)... but as that ended, a new chapter began.
This is not the polished dance-pop wonder that we knew and loved from her father. wilted is a singer-songwriter alternative/pop/folk album with beautiful arrangements and strings and pianos and wonderful production by Andy Hull ( Manchester Orchestra ) - all layered over poetic, flowing, captivating lyrics by Jackson herself.
On October 30, 2020, Paris Jackson released let down as the first taste of the album... hit play now and enjoy.
Paris Jackson - let down
Like I said, this is not dance-pop. The opening acoustic guitar feels like it could be the intro to a John Mayer song. The lyrics don't feel like they're coming from a 22-year-old on her first album.
And her voice... Paris has a very pretty and solid and 'I want to listen more now please' voice.
Yes, it can be journal-y, and that's fine. It's where the hyper-personal touches come in. It's also a journey from the start to the finish. Paris has talked about the songs being a walk through the feelings of her breakup and went from there.
And that is relatable. And that's a good place to start with an acoustic/folky/poppy record.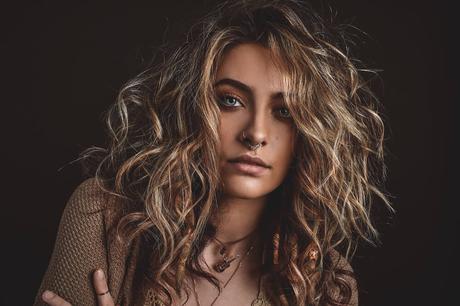 I'll be honest, I didn't know what to expect when I started listening to wilted. I didn't know that Paris Jackson was going to lay out all of her feelings and create my favourite kind of album. I want the strings and piano and softness and emotion. I want to feel the things that she's feeling as she sings and was feeling when she wrote the songs.
Her work with Hull and Robert McDowell and Dan Hannon should be considered a success. And if this is chapter one of what becomes a career in music for Paris Jackson, she's off to a good start.
I shared let down already, but don't miss undone, eyelids, and the title track wilted as well (in my personal opinion).
"I experienced a lot of healing through making this record," Paris says, "and in an ideal world it would be amazing if people experienced a similar kind of healing from listening to it - but I'd rather leave it up to them to take whatever they want from the album." She added, "I put so much of myself into these songs and got as raw and vulnerable as I possibly could, and we ended up taking them to a level that I never could have imagined."
Hit play on wilted now, listen to Paris Jackson share her songs with you, and enjoy!
Paris Jackson, wilted Tracklist