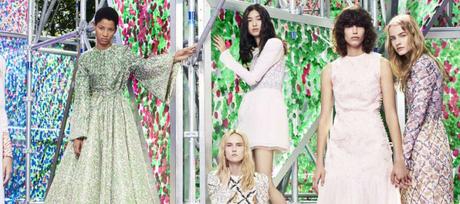 Happy Tuesday! I just started contributing as a blogger on therunway+ so be sure to check out my new article where I break down the hottest fall/winter trends from Paris Haute Couture Week.
Here's a sneak peek….
Floaty floor length gowns, intricate detailing and "high fur," mark this week's Paris Haute Couture shows, where some of the fashion's best known names present some of the world's most luxurious garments. Paris Haute Couture week runs from July 5-9 showcasing French and Italian designers like Glambattista Valli, Giorgio Armani, Schiaparelli, Versace, Christian Dior, and Chanel, Zuhair Murad and Valentino and more.
Check out the entire article here: https://www.therunwayplus.com/2015/07/paris-haute-couture-fallwinter/
What are some of your favorite looks?
Stay Connected!