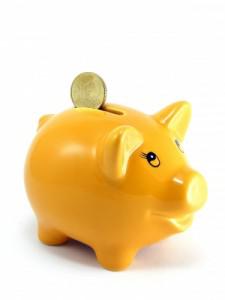 Credit
Saving Money on Your Grocery Shopping
Times are hard. Much of the modern world is in economic turmoil, and for many of us there is no choice but to save a bit of cash wherever we can. When it comes to doing your weekly grocery shop, there are a few things that you can do to make sure that you don't end up spending over the odds. It can be easy to behave frivolously in the supermarket, but that will just end up burning a hole in your pocket!
Here are a few top tips to bare in mind, next time you're at the supermarket.
Don't shop on an empty stomach
Shopping with a grumbling belly is a recipe for disaster. If you're hungry, just about everything will look appetising, and the chances are that you'll put more in your trolley. Make sure you've had a meal before you shop to avoid this!
Make a list – stick to it
It's tempting to search the aisles for a bargain. But as soon as you spot one, it's pretty likely that you wouldn't have bought that item unless it was on special offer. If you could have easily gone without, you shouldn't buy it. It's pretty simple really – write a list of your essential products and don't get distracted by other products that you don't need.
Keep hold of coupons
Many of us have grown immune to coupons. By that, I mean that you'll spot a voucher in a magazine or newspaper but don't tear it out to use later. It's really useful to get in the habit of tearing out any coupons and keeping them in your purse or wallet. You never know when they'll come in handy.
Plan your meals
If you have an idea of what you'll be cooking each day, you'll avoid buying ingredients that you simply don't need. Households waste far too much food and it's easy to get into the habit of buying perishables and not getting round to using them before they go out of date. It's a bad habit and you should avoid it at all cost. If you need some inspiration, you can find some awesome cheap recipes at BBC Good Food.
Don't always go for big brands
As the old saying goes, 'you get what you pay for'. But this isn't always true. Some of the more expensive brands will often taste just as good as the lesser-known brands yet they come without the frills. If you can do without the frills, choose the cheaper option. Buy in bulk Products that you buy frequently are often cheaper if you buy in bulk. Items such as toilet paper should be bought in bulk, as you can make significant savings. This will mean that you don't have to buy it next time you head to the supermarket. More is often less!
This post was brought to you by Barry Magennis, who specialises in recruitment for nursery assistant jobs in the UK.