Just a quick post.   I've been working on this snake for a while now.  It has turned out to be much more labor intensive than I'd planned (okay, so this happens with every project I make).  But I'm enjoying myself.   I added some spikes to the tail.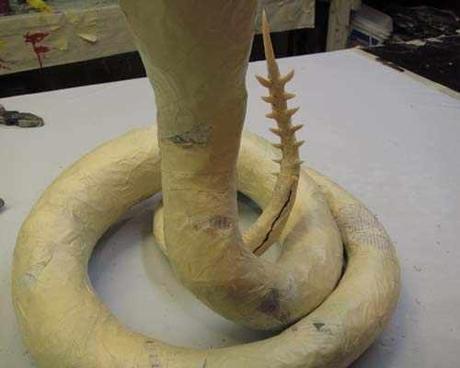 I made a nice mouth with some pretty fangs.   This will be cobra-like so the long teeth seemed appropriate.   I cloth mached the mouth and painted it.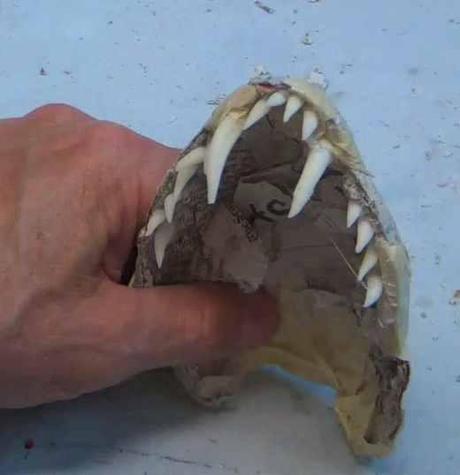 I added breast plates along the under belly.  I'll show you a better photo of those later.   What I'm going to show you now is two full weeks of work.   It's amazing how long it takes to put scales on a nine foot long snake.   These are similar to the dragon scales I make but I made these more hexagonal rather than triangular.  These overlap like dragon scales would.   Trust me, this was a real challenge considering the coil.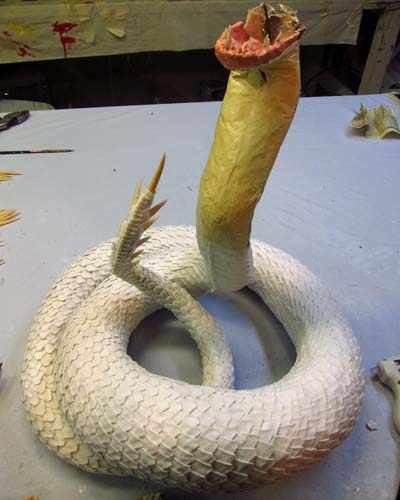 I have more of the snake finished.  I just haven't had time to process the photos.   I'll put out another post very soon.  I'm excited to show you the completed head.    Thanks for stopping by!